Lady Gaga Admitted She's "In A Lot Of Pain," Despite Telling Fans She Was OK After Falling Off The Stage
Ouch.
On Thursday night during her Las Vegas residency show, Enigma, Lady Gaga and a fan took a terrifying fall off the stage.
Though the fall looked pretty serious, Gaga returned to the stage. "Everything's OK, everything's OK. The only thing that's not OK is, we need some stairs for the damn stage so I can get back up," she joked.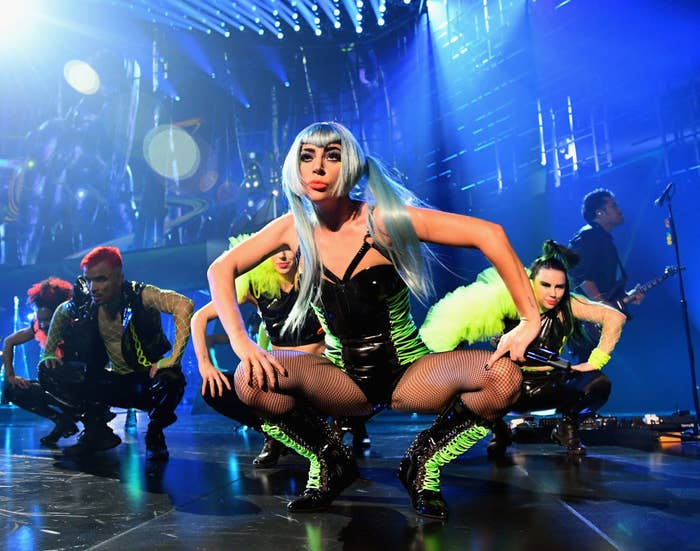 Not only did she keep performing, but she also brought the fan back onstage, sang a song with him, and told him not to blame himself for the accident.
Later that night, the "Shallow" singer shared multiple photos of her postshow routine, which includes an "ice bath for 5-10 min, hot bath for 20, then compression suit packed with ice packs for 20."
And the next day, despite having initially told fans that she was fine, Gaga shared a photo on her Instagram story, admitting, "I might be in a lot of pain, but I couldn't miss my best friend's bachelorette dinner."
In fact, she revealed that she had to have nearly her entire body X-rayed but she was "gonna be OK👌."
Stay strong and get well soon, Gaga! ❤️