Fans are applauding Lady Gaga after recent videos showed the star falling off the stage while dancing with a fan, then getting back up and continuing the show as if nothing had happened.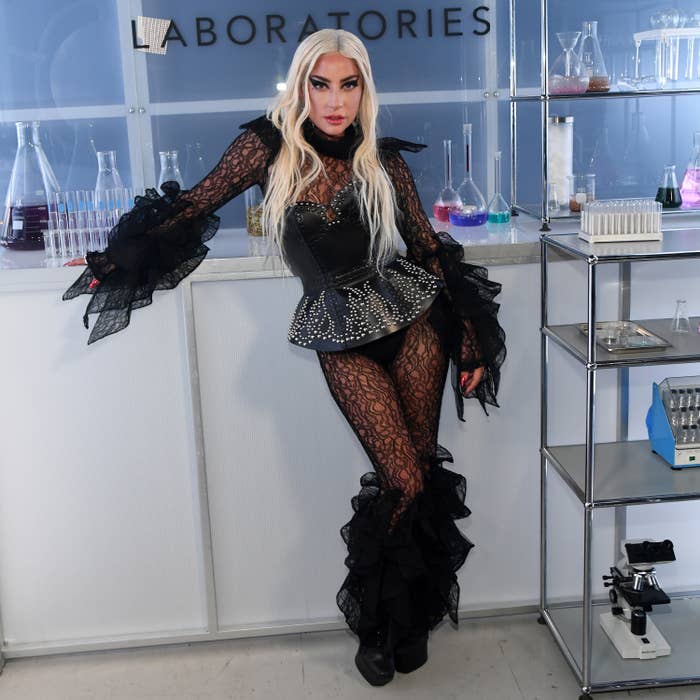 Gaga was performing her Las Vegas residency show, Enigma, when the horrific accident happened. Footage of the moment shows the singer being picked up by a fan before a misstep causes them both to fall from the stage.
A different clip shows the immediate aftermath of the fall, with Gaga getting back to her feet and saying: "Everything's OK, everything's OK."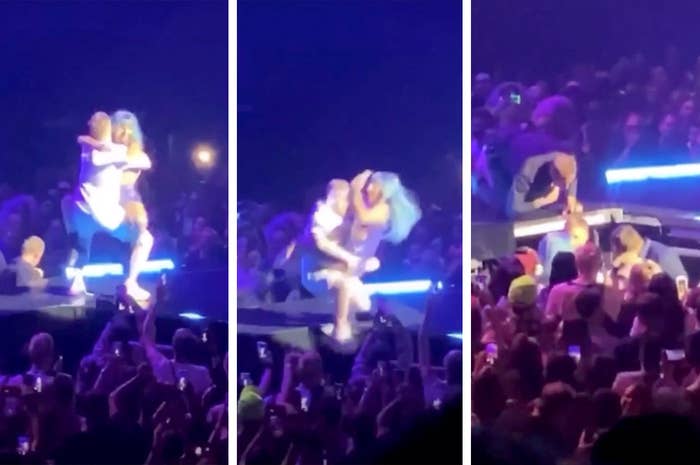 "Everything's fine. It's not your fault," Gaga said to the fan, embracing them as they both got back up on the stage. Offering the fan a seat at her piano, Gaga then teased: "I suppose we should have some tea after that, fuck."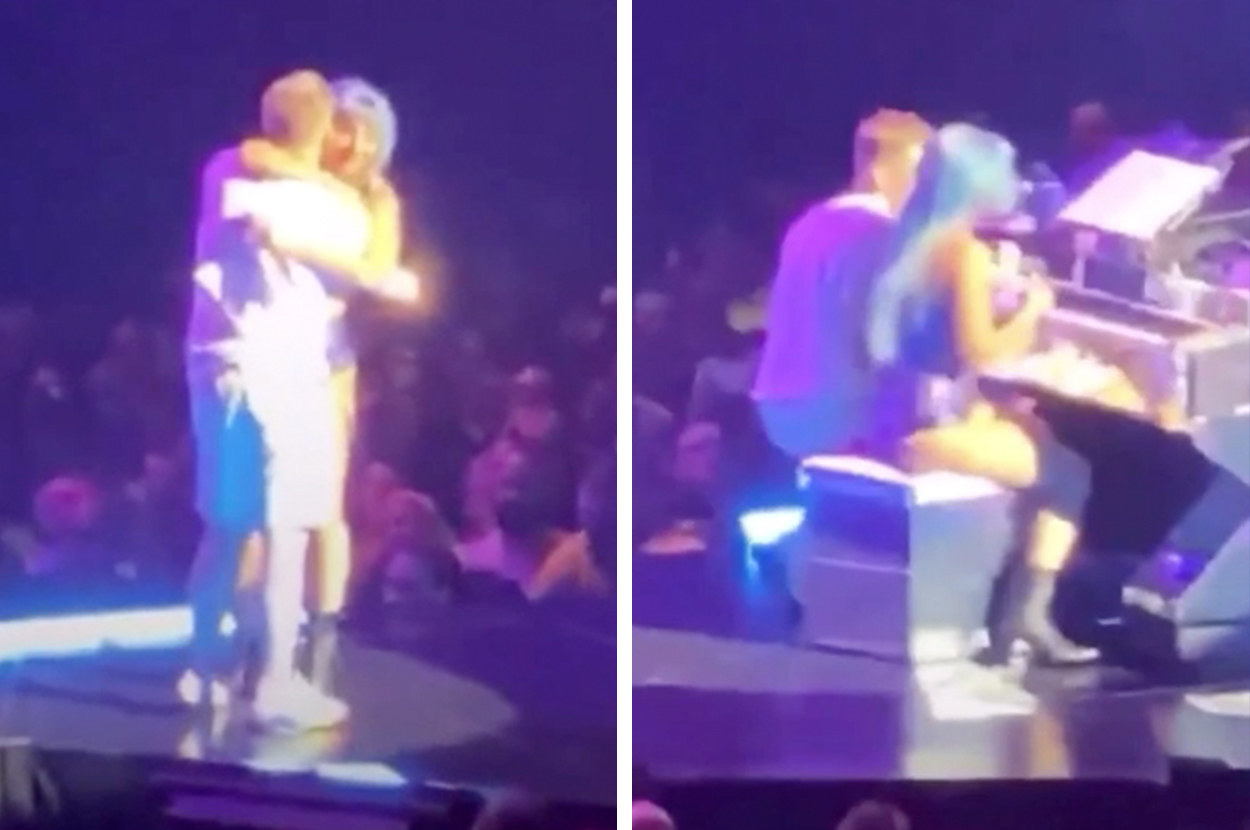 Appearing to notice that the fan was blaming themself for the accident, Gaga went on: "Hey, can you promise me something? Would you just forgive yourself right now for that happening?"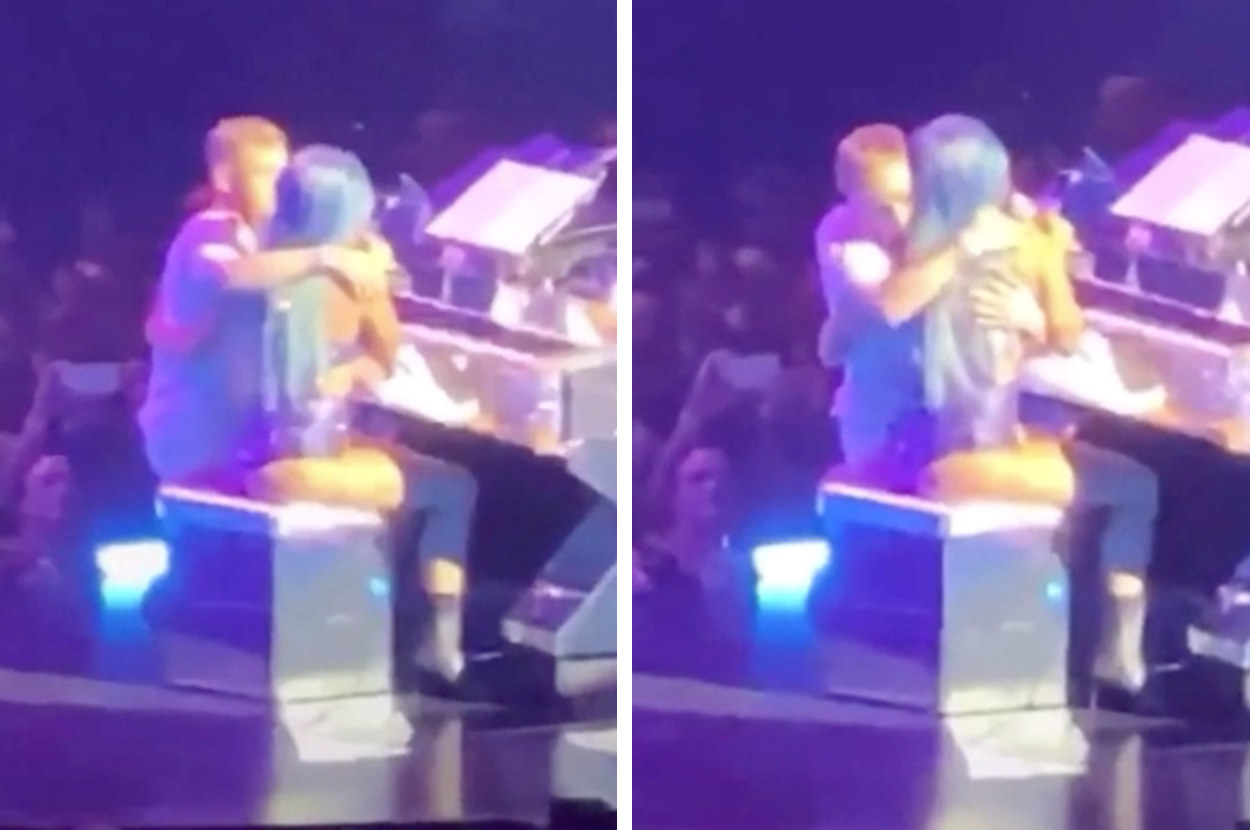 Despite the fall looking like it could've had serious consequences, Gaga continued with the rest of the show, performing "A Million Reasons" with the fan sitting beside her.
And, after finishing the song, Gaga said she wouldn't stand for people on the internet being mean to or blaming the fan for what had happened.
Another fan, who was in the audience during the performance, said that they "legitimately all thought [Gaga] was dead" as the fall looked so serious.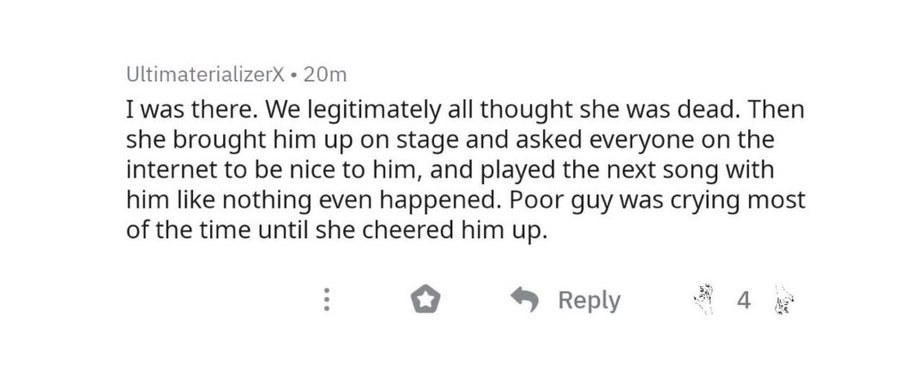 But, to fans' delight, Gaga was back on stage doing full choreography two songs later.
BuzzFeed has reached out to reps of Lady Gaga for comment.