Justin Timberlake And Jimmy Fallon Have Taken Their Bromance To The Next Level
"Bro-biking!"
This is The Tonight Show host, Jimmy Fallon, and "Can't Stop The Feeling!" singer, Justin Timberlake, and their friendship will put yours to shame.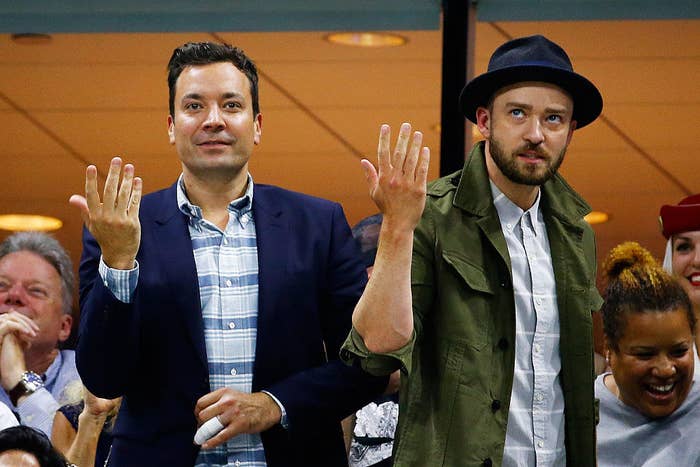 During another visit, they played the BFF Test because of course they did.
Jimmy asked: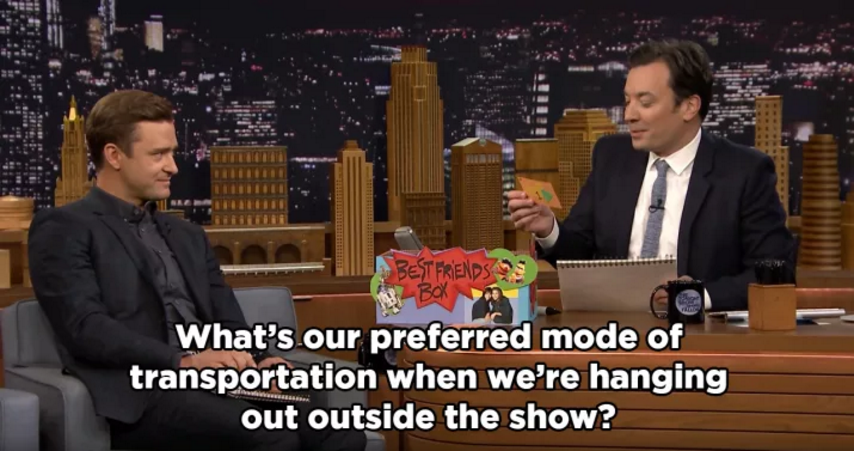 Justin knew the answer right away and he was adorably excited about it.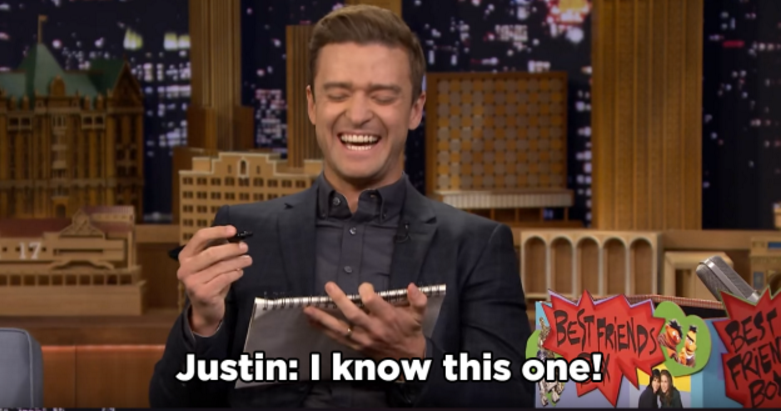 So, what was the answer?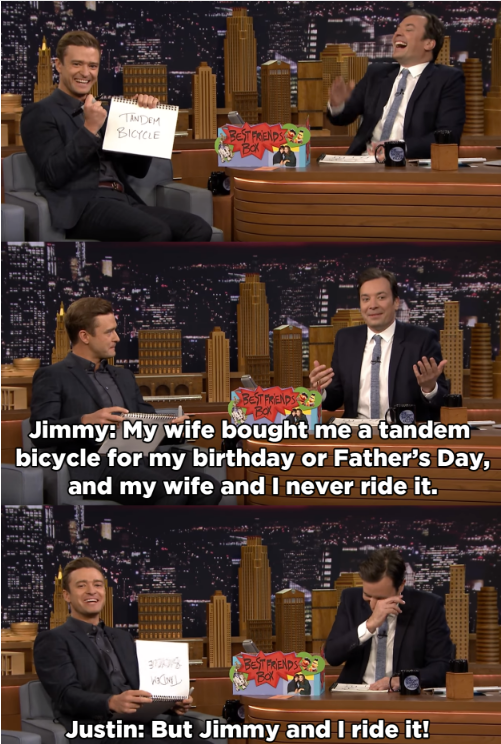 But, they don't actually ride around on a tandem bike, right? I mean that'd be too much, too amazing. There's no way tha-
Wait, what's this that Justin posted on his Instagram?
Well, I'll be damned.
Apparently, the long-time BFFs are spending this Memorial Weekend together in the Hamptons with their families.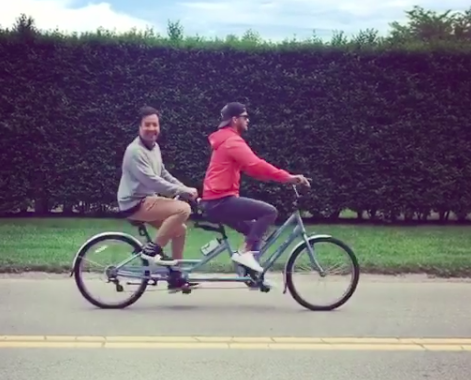 We're not sure if it was Justin's wife, Jessica Biel, or Jimmy's wife, Nancy Juvonen, who filmed the second half of the clip, but whoever it was, thanks for another look at this epic bromance.