When I first heard the news, my immediate thought was, "Is the OG cast going to be in it?!?!"
Well, at the Television Critics Association summer press tour this week, executive producer Josh Schwartz discussed the possibility of our favorite Upper East Siders returning for the reboot.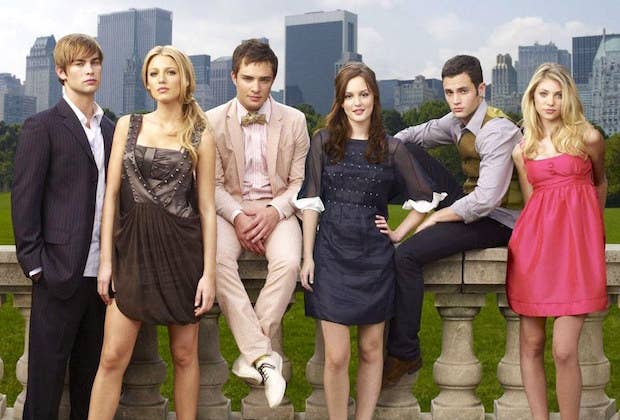 "We've reached out to all of them to let them know it was happening, and we'd love for them to be involved if they want to be involved, but certainly didn't want to make it contingent upon [them being involved]," Schwartz said.
"They played these characters for six years, and if they felt like they were good with that, we want to respect that, but obviously...it would be great to see them again," he added.
The remake will exist in the same universe and take place eight years after the original, featuring a new group of New York's most elite teens.
Schwartz went on to explain how Gossip Girl — as a character — would change as well:
So we thought there was something really interesting about the idea that we are all Gossip Girl now, in our own way; that we are all purveyors of our own social media surveillance state and how that has evolved, and how that has mutated and morphed, and telling that through a new generation of Upper East Side high school kids.
"We felt that a version with our cast grown up, regardless of what the challenges would be of assembling those actors again...it didn't really feel like a group of adults that would be patrolled by Gossip Girl would make a lot of sense," he said.
I wonder what the original cast's roles would look like, then! Maybe Dan could teach at the high school and Serena could host interns at her job? Or maybe all the kids hang out at one of Chuck's hotels? The possibilities are endless, really!
What would you like to see in the Gossip Girl reboot? Tell us in the comments!