16 Behind-The-Scenes "Good Place" Facts That Make Me Love The Show Even More
Mild spoilers ahead!
Any fan of The Good Place will tell you that there are so, SO many amazing things to love about the show. But, one of my favorites is definitely Jason and Janet's unexpected relationship.
Well this weekend, D'Arcy Carden and Manny Jacinto discussed the show and their characters at Vulture Festival's "The Good Place's Hottest Boyfriend And Girl (Not a Girl) Friend" panel, moderated by Marc Evan Jackson.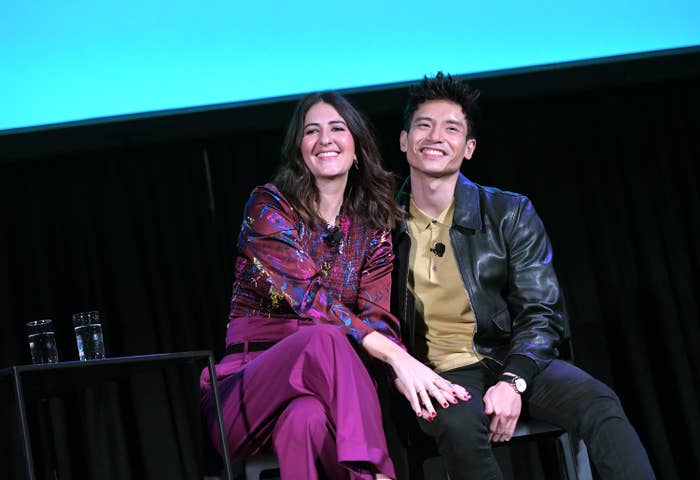 1.
Jason and Janet's relationship wasn't planned from the start.
2.
The writers didn't want Janet, "the smartest being in the universe" to slum it by dating Jason, who "thinks snow is dead clouds."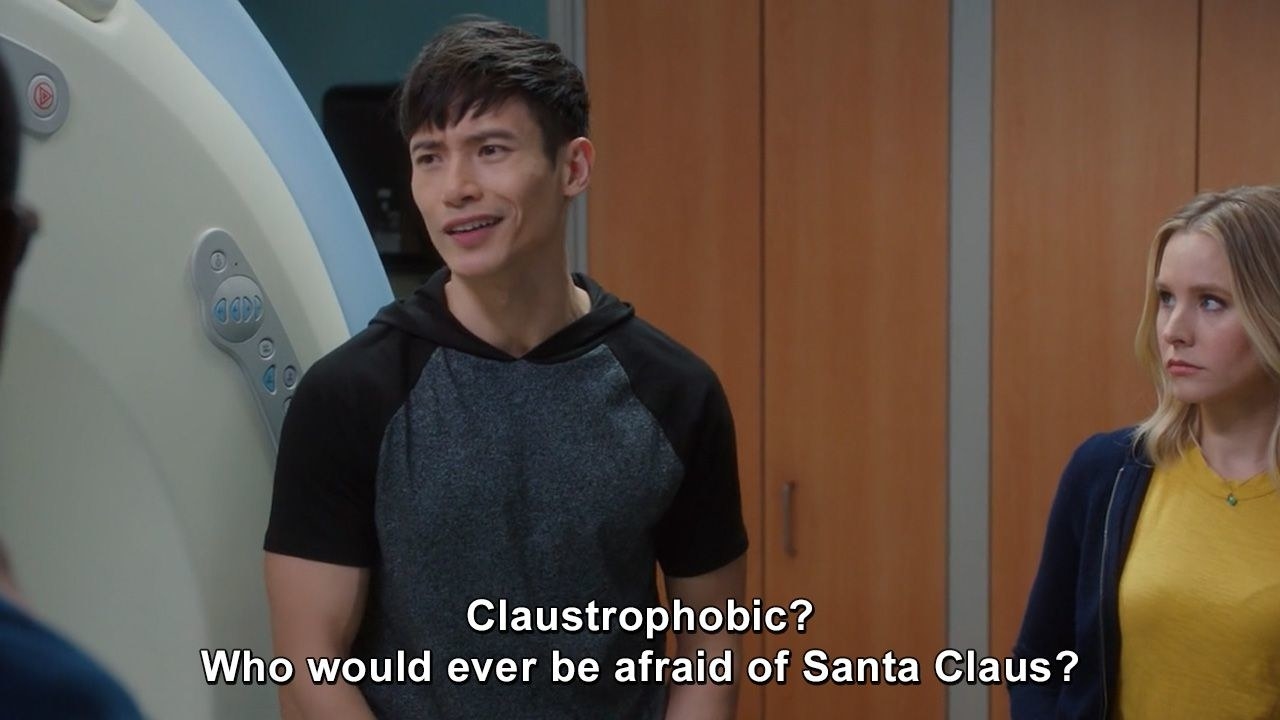 3.
It's no surprise that Janet and Jason's connection happens after she's just been rebooted because "she's a baby, and he's as smart as he's ever been."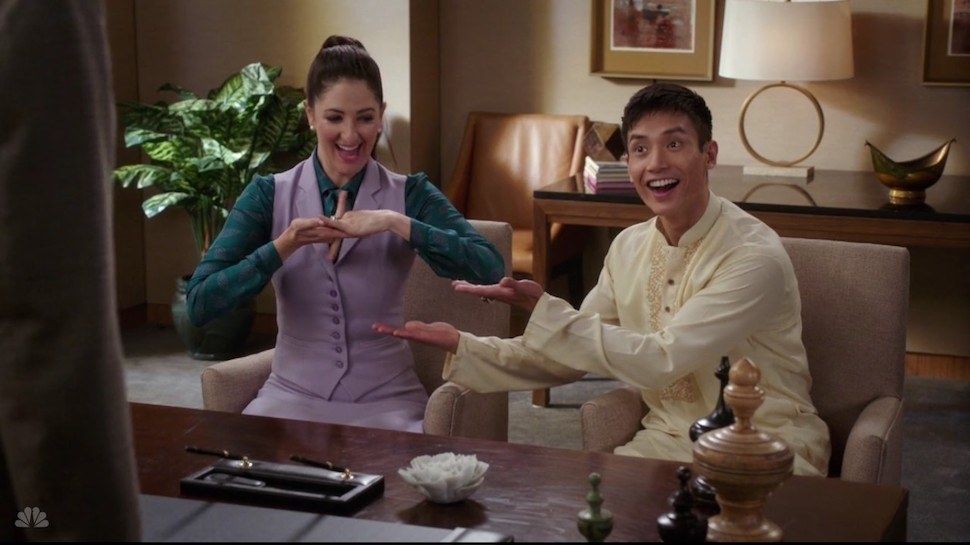 4.
Almost all of the times that Janet has sat down on the show (and there haven't been many) have been with Jason.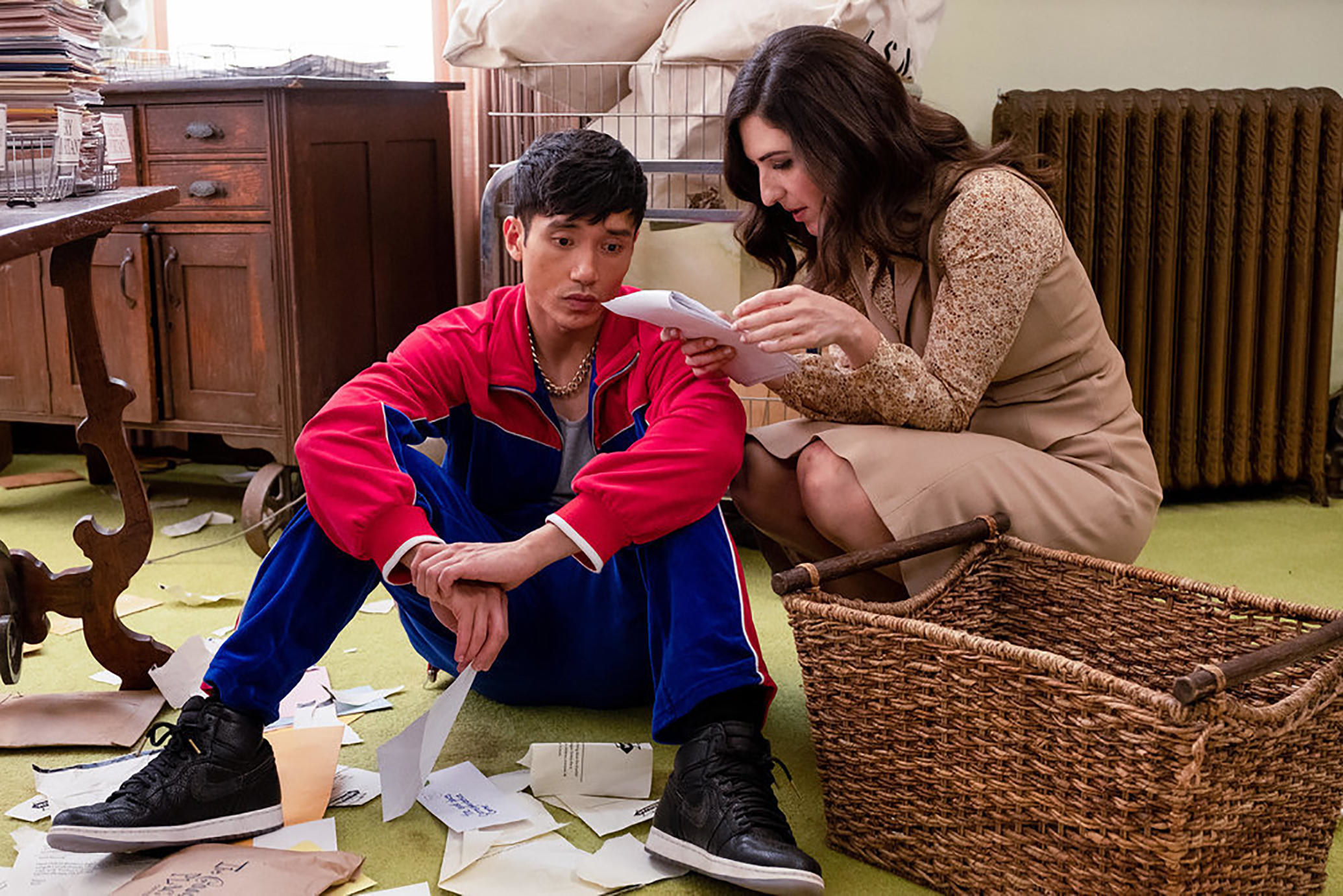 5.
D'Arcy "loved playing Jason so much."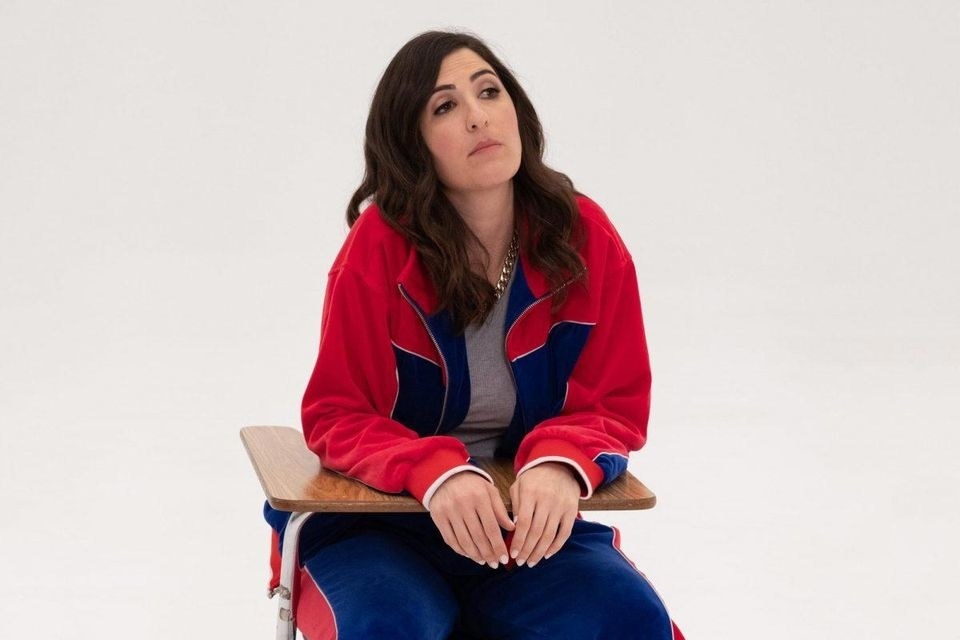 6.
There are bunch of scenes that "we've never seen and will never see."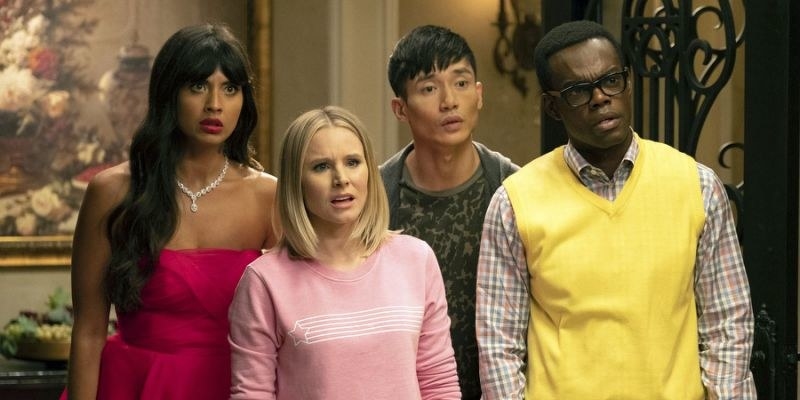 7.
Jason isn't based on just one person.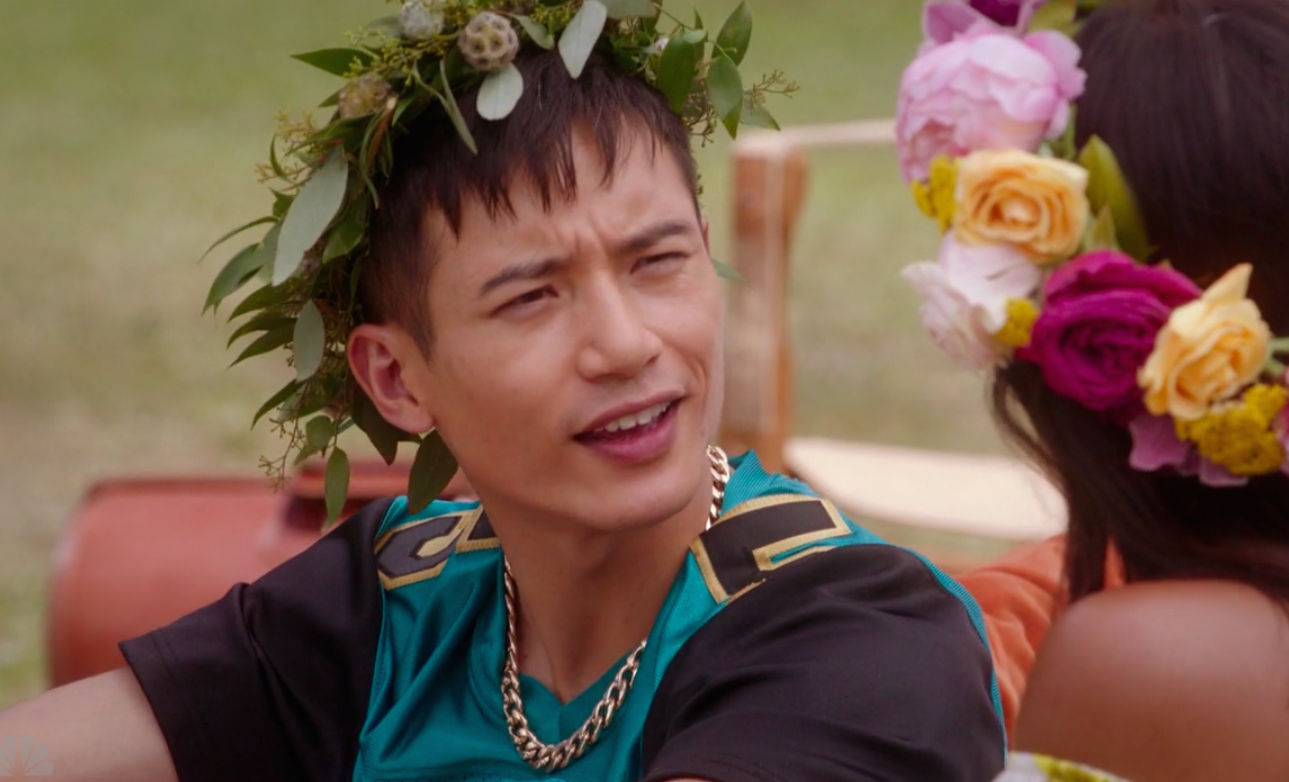 8.
D'Arcy said playing Bad Janet pretending to be Good Janet was "so hard."
9.
Manny thinks that Asian representation in Hollywood is "moving, slowly but surely."
I always...give so much props to the guy before me who had to endure a different kind of Hollywood system. But...this is a great time to create and tell your story. So tell your story because it helps people see different faces, different cultures. And I'm a small part of everything that's going on. It's a blessing to be a part of this show that has all these different faces. If I really think about it, it's a lot of responsibility, but it's not just me that has the responsibility, it's all of us.
10.
When Jason and Janet kissed for the first time, director Lynn Shelton had to tell D'Arcy over and over "to be Janet-er, be more Janet" and to "stop enjoying this so much."
11.
Manny approaches Jason and the character as though "he thinks that he's in, like, a game and the objective of this game is to somehow win by — well he can't even win!"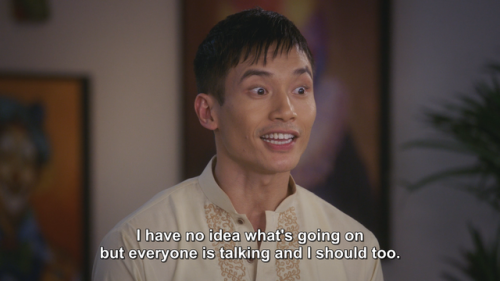 12.
The cast loves working with Jason Mantzoukas, who plays Derek.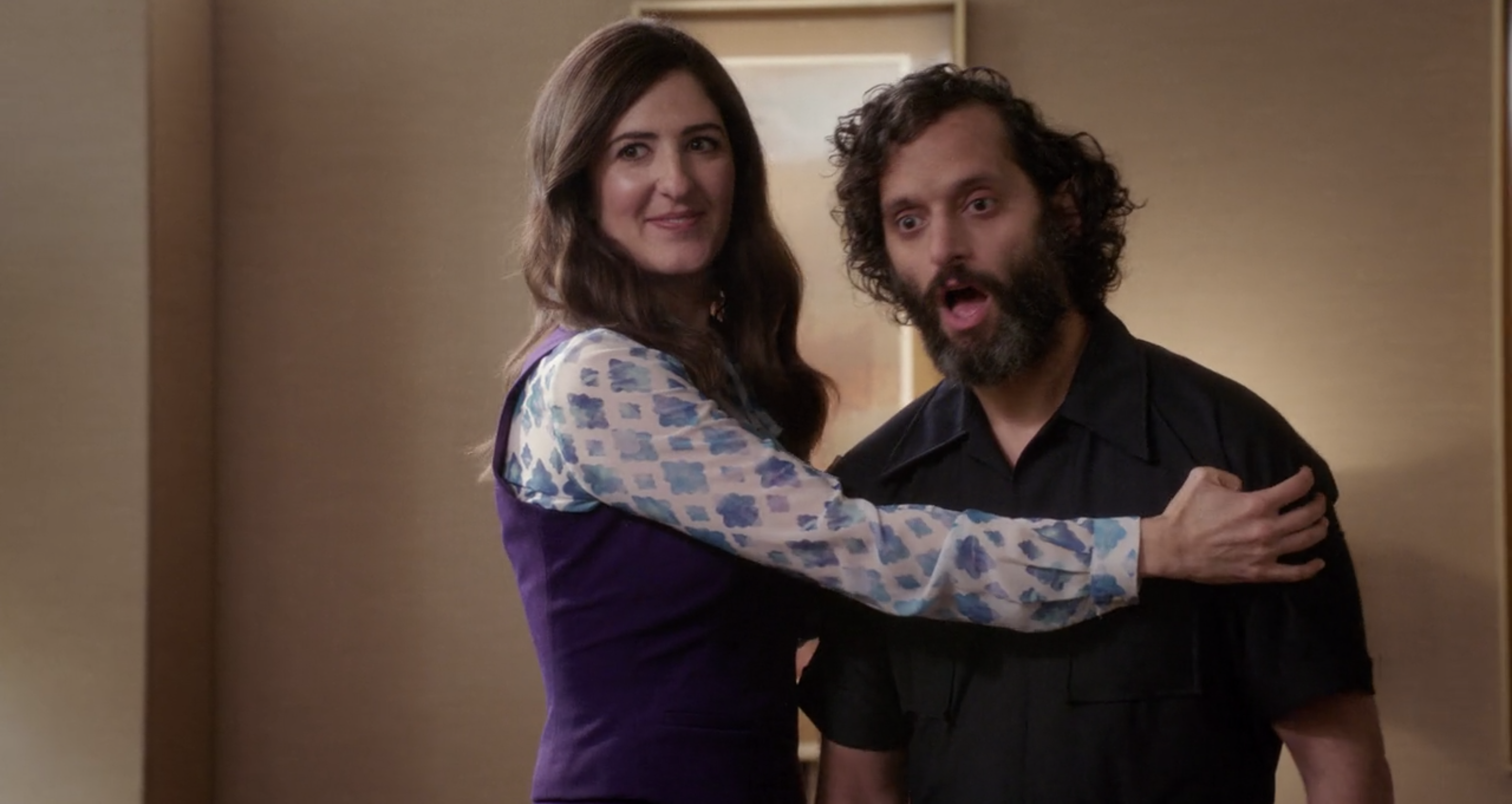 13.
There's a chance that Eleanor and Chidi have learned a thing or two from Janet and Jason's relationship.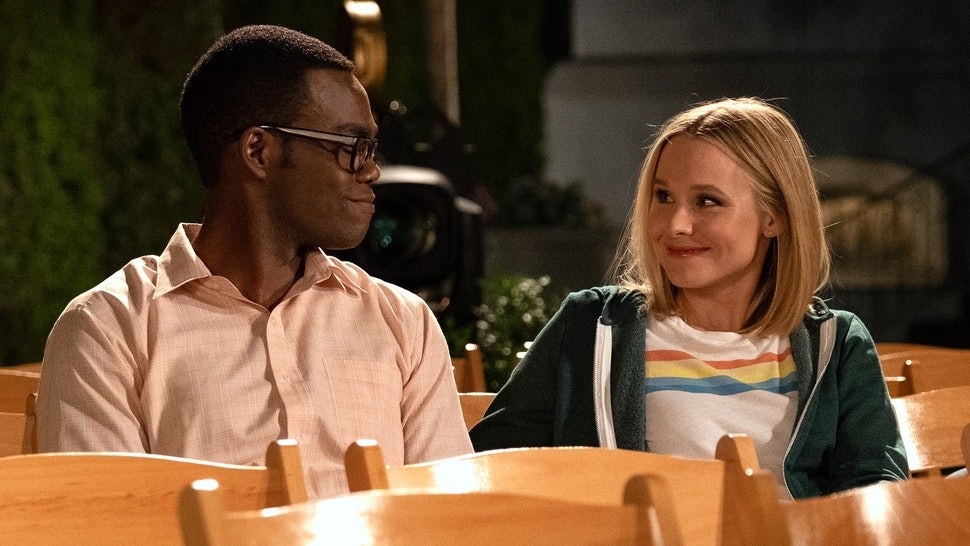 14.
The dancing aspects of Jason are very [Manny].
15.
Manny can cry on command.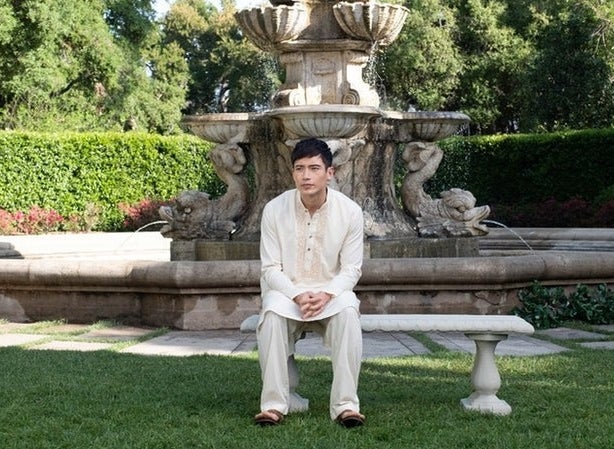 16.
Finally, (and most importantly!) the cast is friends IRL.