As I'm sure you've heard by now, FOX has cancelled the BELOVED comedy, Brooklyn Nine-Nine.
Everyone is extremly upset about it...
...including celebrities. Here's what a few of them had to say:
2.
...as well as promised to continue watching it if (when!) it returns.
3.
Mark Hamill threatened to hold a grudge.
4.
The Backstreet Boys were grateful for the memories.
5.
Sean Astin, like all of us, knew that he deserved better.
6.
Seth Meyers felt like he had been punched in the gut.
7.
Lauren Graham felt nostalgic.
8.
Patton Oswalt agreed with all of us.
9.
Questlove looked for a plan B.
10.
Chrissy Teigen handed out some advice...and promoted a different show entirely.
11.
Lin-Manuel Miranda got passionate AF.
12.
Seriously, he's like a really big fan.
13.
Huge.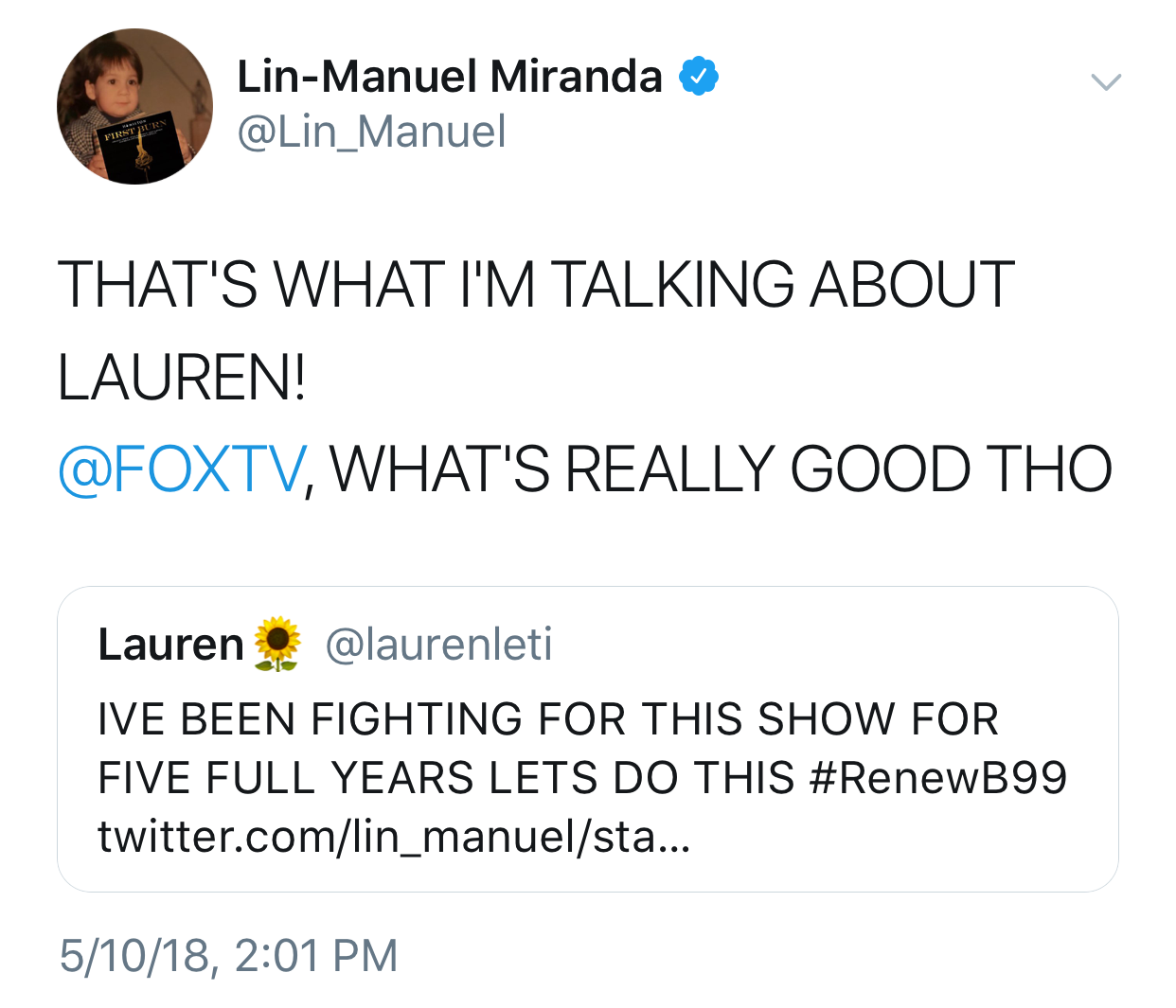 14.
And, Josh Groban got dark. But, TBH, he's not wrong.