A Bunch Of Celebs Shot Hot Dogs At An Audience During The Oscars, So That's Cool I Guess
Giant sandwiches, ftw.
During the Oscars tonight, host Jimmy Kimmel decided to surprise an unsuspecting audience who were watching an early screening of A Wrinkle in Time.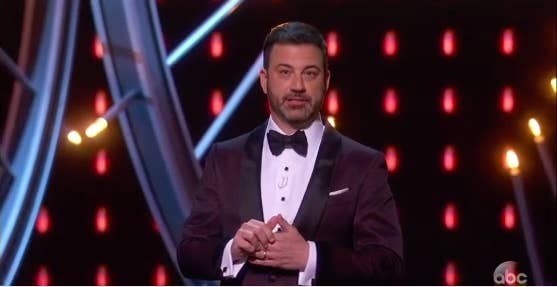 Since the movie-goers were directly across the street from where the Oscars were taking place, Jimmy asked a bunch of celebs to go over and give them snacks.

So, celebrities like Gal Gadot, Lupita Nyong'o, Armie Hammer, Ansel Elgort, and more followed two Guillermos across the street.
They showed up with a ton of the typical snacks, like red vines and gummy bears.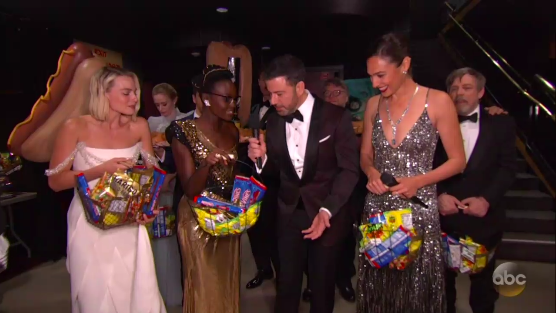 They also had giant sandwiches and hot dog guns.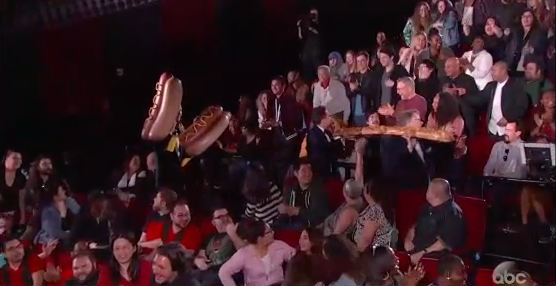 The latter of which Armie Hammer was VERY excited about.
Once everyone got their various snacks, the audience got to wave at the celebs at the Oscars and it was very precious.
And, this guy got to introduce the next presenters, who happened to be Tiffany Haddish and Maya Rudolph, the dynamic duo we never knew we needed.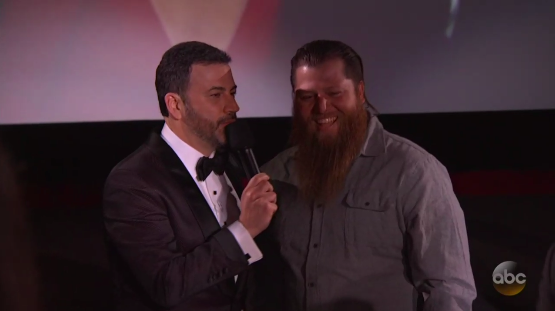 All in all, pretty damn cute if I do say so myself.