Time To Start Freaking Out Because Brie Larson Is Captain Marvel
THIS IS NOT A DRILL, THIS IS NOT A DRILL.
There's been a rumor going around that recent Oscar winner Brie Larson will play Captain Marvel/Carol Danvers in a future Captain Marvel film.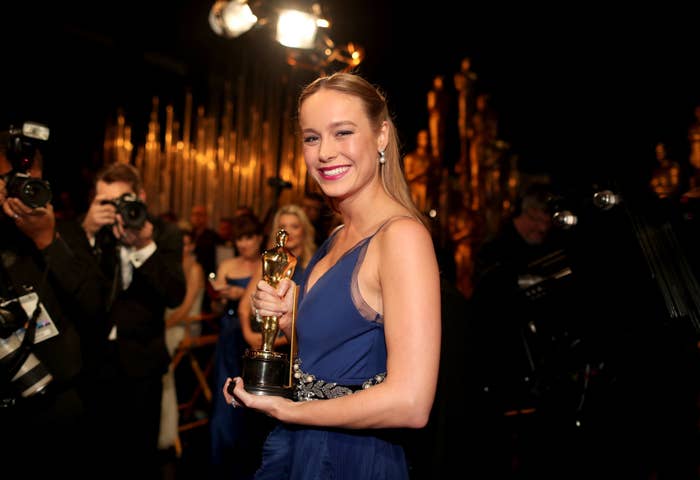 Guess what? We finally we have CONFIRMATION. At San Diego Comic-Con, Kevin Feige, President of Marvel Studios, ~officially~ announced Brie as Captain Marvel.
People seem to be stoked AF.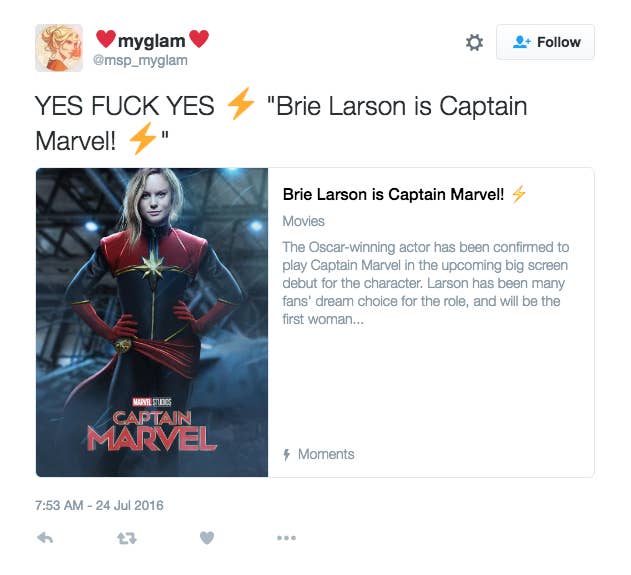 Brie seems ready to go higher, further, faster.
You update that bio, Brie!