We asked members of the BuzzFeed Community to share their favorite "lazy girl" dinners — aka the recipes they love that are super low effort, but still incredibly delicious. Here are their responses:
1.
"Lazy 'fancy' boxed mac 'n' cheese! Use either fresh veggies you have on hand or frozen ones, and prepare either while the water boils/noodles cook."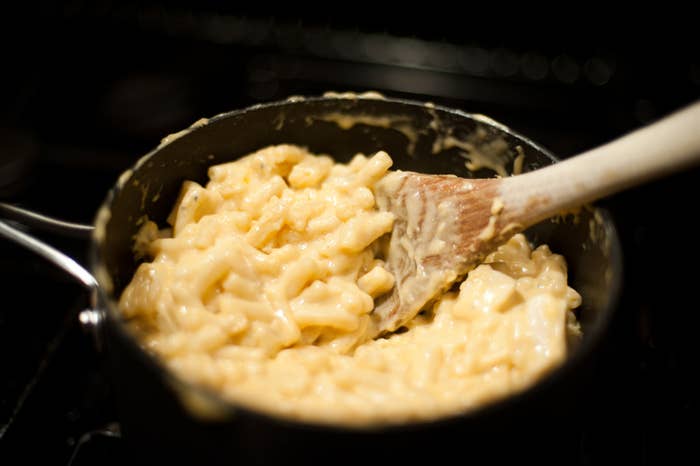 2.
"Shakshuka! All you really need is olive oil, tomatoes (fresh or canned), peppers, spices, and eggs. You can jazz it up with other ingredients (I like to add garlic, eggplant, onions, goat cheese, etc.). But it's a simple simmer, and then crack the eggs on top."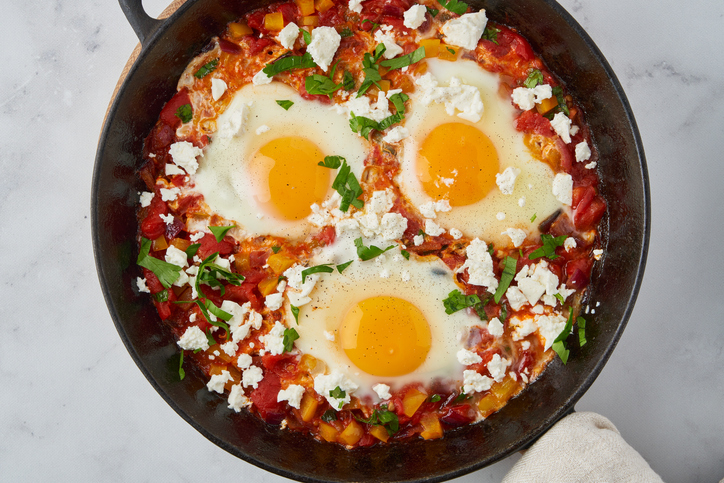 3.
"Pierogies are my go-to super lazy girl, cheap dinner. They just need to be boiled for five minutes and are super filling. A box of them at any store is $4, and it makes two meals. I sometimes add meatballs for protein (just heat in the microwave)."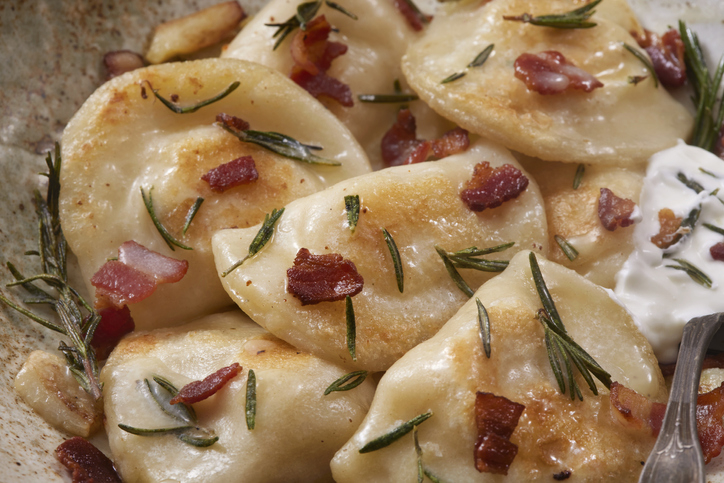 4.
"My fave is a 90-second microwavable rice pouch, any flavor really, a can of shredded chicken, and a steamer bag of frozen veggies. Season with salt and pepper, add a little butter, and maybe a sprinkle of cheese on top. Less than 10 minutes, and it's healthy, tasty and inexpensive!"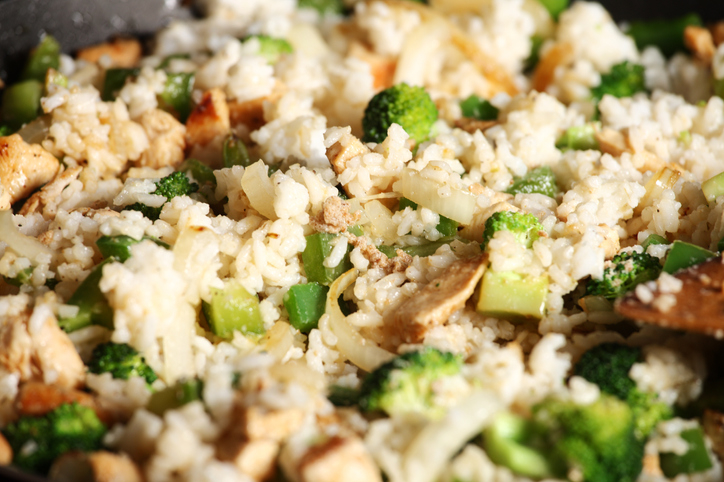 5.
"Tuna pasta. Cook the pasta and add half a can of tuna. I cook the pasta in the microwave for extra laziness. If you're feeling fancy, you can add chopped spring onions or top it with grated cheese, but that's still only four ingredients."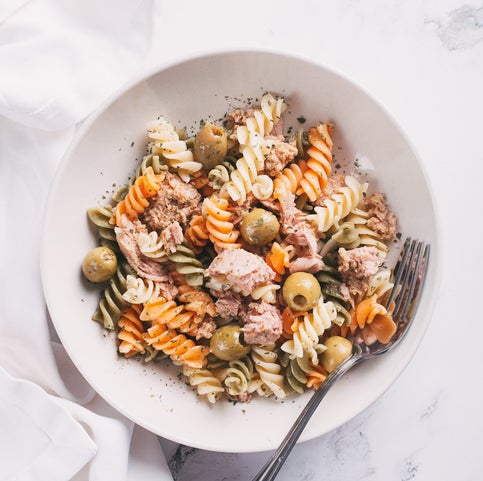 6.
"Cook white rice in a rice cooker. Then air fry some slices of Spam and eat them with a side of seasoned seaweed. You can also add an egg in your rice cooker, so when the rice is cooked, you have a hard boiled egg, too."
7.
"My go-to is a simple quesadilla. Put a corn tortilla directly on the stove with cheese shredded directly onto the tortilla as it's warming up. If I have some kind of leftover protein such as chicken or pork, I'll throw that in, too. If I'm feeling extra fancy and have them around, I'll slice an avocado and put it in or make guacamole for the side. I usually have sour cream or plain greek yogurt for the side as well."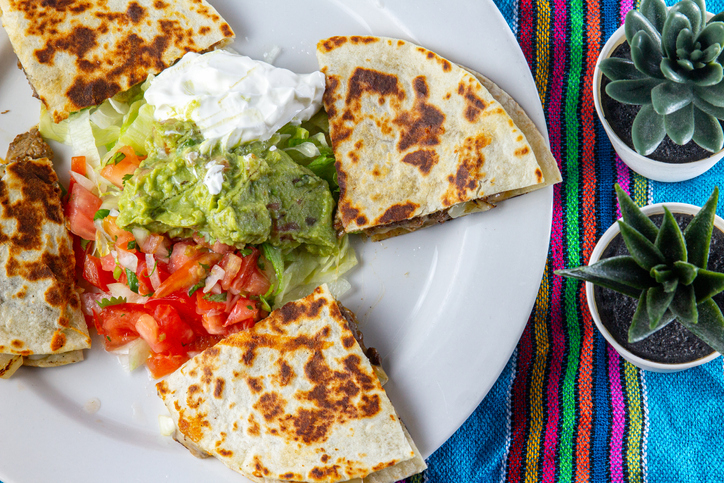 8.
"Stir Fry noodles! Just steam or sauté any veggie you have, make a quick sauce of soy sauce (some dark soy sauce if you're fancy), a bit of sugar, and any seasoning you want while that happens, and dump in some plain noodles. Stir, and done! Literally a 15-minute meal max with little prep that tastes like you spent so much time on it. And if you want your sauce more syrupy/sticky like takeout noodles, whisk some cornstarch into the sauce before you add it to the pan!"
9.
"Pasta aglio e olio — it's the pasta that gets made for Scarlett Johansson in the movie Chef. Boil pasta and sauté sliced garlic in, like, 3/4 cup of olive oil until the ends become a smidge crispy but not burnt. Add red pepper flakes to taste and sauté for 1 minute (until fragrant). Add your cooked pasta, and a bit of pasta water and turn off the heat. Add grated Parmesan, parsley, and lemon juice. Et Voila! Incredibly satisfying."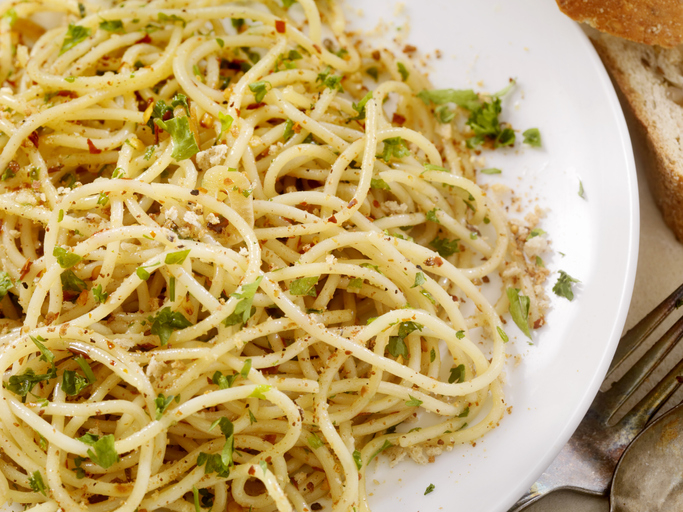 10.
"Burrata and torn up prosciutto on a bed of arugula with olive oil and balsamic vinegar with a little salt and pepper. That's it."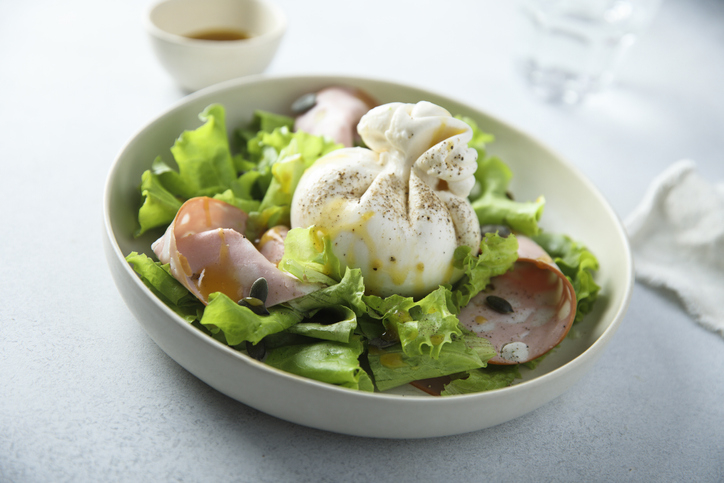 11.
"Congee! I use my Instant Pot and throw in rice, water, garlic, and maybe some protein. Cool until the rice has completely broken down, then top with soy sauce, Sriracha, scallions, whatever you like."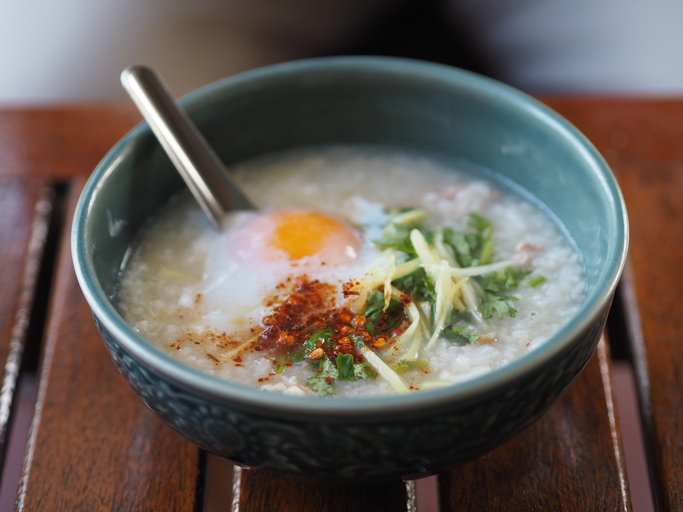 12.
"Banana oatmeal! A half cup of oats, some vanilla and cinnamon if you want, and then a mix of soy milk, water, and a bit of egg whites (for protein) for the liquid. Microwave for 2.5 minutes, stir, and voila! You've got yourself a delicious, healthy, and cheap meal."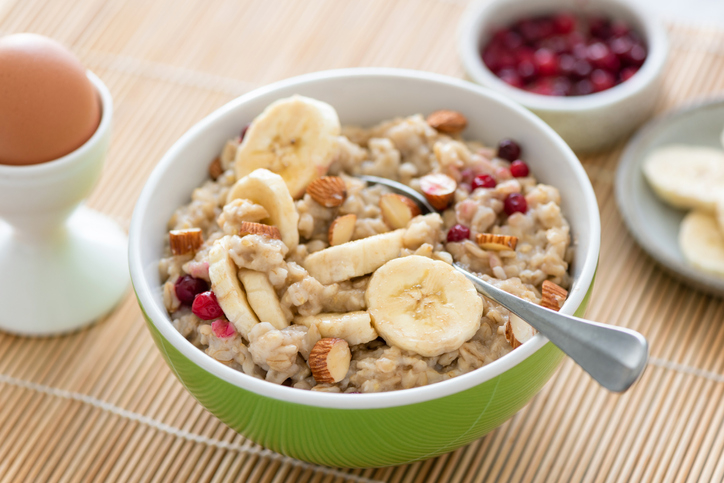 13.
"Basic ramen, cut up tofu, nutritional yeast, and soy sauce. Easy and nutritious."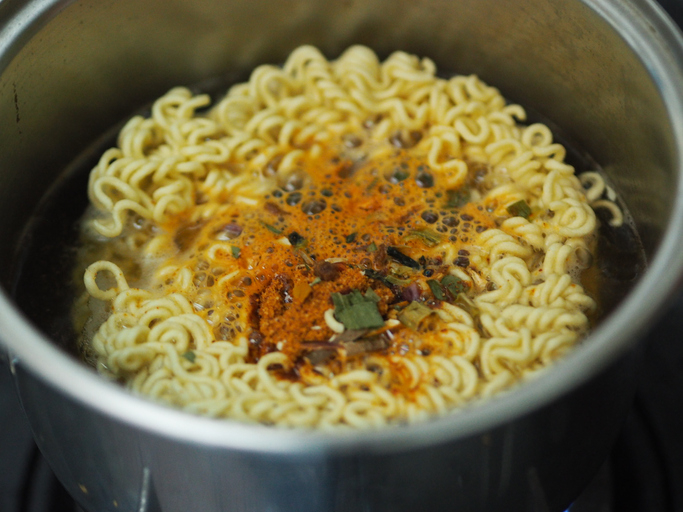 14.
"My go-to when I don't want to cook is to make some frozen home fries, put some Cajun seasoning on them, and top with a fried egg. Delicious and filling."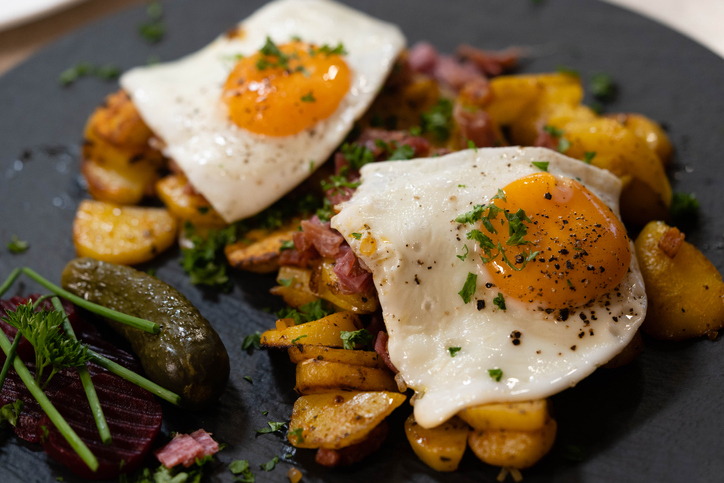 15.
"Buffalo chicken wraps! Super easy, and I almost always have the ingredients on hand. I either air fry frozen chicken nuggets or tenders until they're extra crispy. Then you chop them up, put them on a burrito-sized tortilla, top them with buffalo sauce and ranch and whatever toppings you want! I usually do lettuce and shredded cheese, but cucumbers and tomato are very yummy, too, and make me feel like I'm being healthy."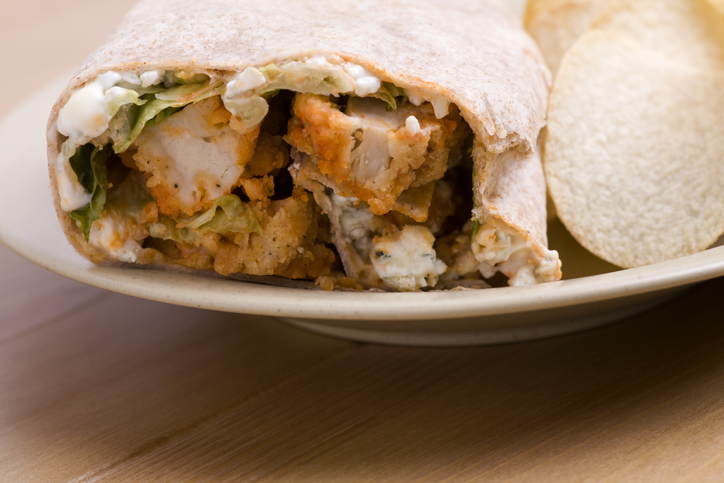 16.
"Fish stick tacos — air fry the fish sticks to get them extra crunchy (bonus: doesn't heat up the house like an oven does and makes less dishes), throw two or three of them in a corn tortilla, top it off with some cabbage, lime, and cilantro aioli (easy to make while the fish is cooking), squeeze a little extra lime over it, and you're done. The whole meal takes 15 minutes, start to finish."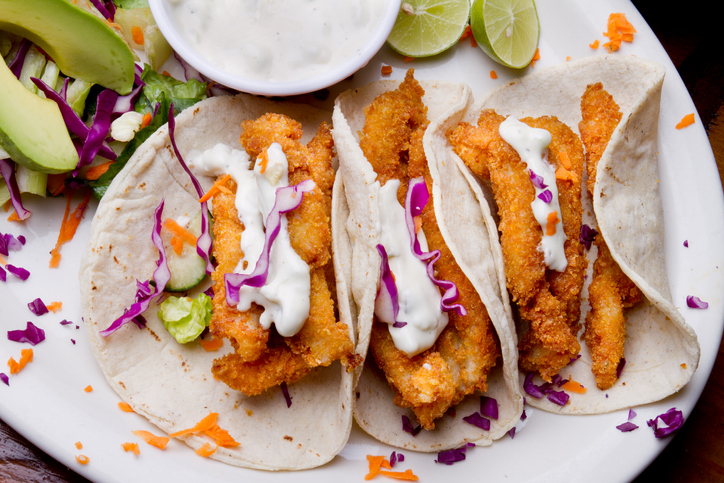 17.
"The TikTok feta pasta is TO DIE FOR. I thought it was all hype, but it's actually amazing. All you need is pasta, cherry tomatoes, feta cheese, garlic, and simple seasonings like salt, pepper, garlic powder, Italian seasoning, and red pepper flakes. Preheat your oven to 400 degrees, throw the seasonings, feta cheese, and cherry tomatoes into one pan along with some oil, and throw it in the oven for 35 minutes. While that's cooking, all you need to do is boil some pasta, and once the 35 minutes is up, mix the pasta with your little oven concoction, and BAM! A simple, delicious meal that only dirtied two dishes. (Bonus: While the food cooks in the oven, you can just forget about it and watch a TV show or do what else you need to do.)"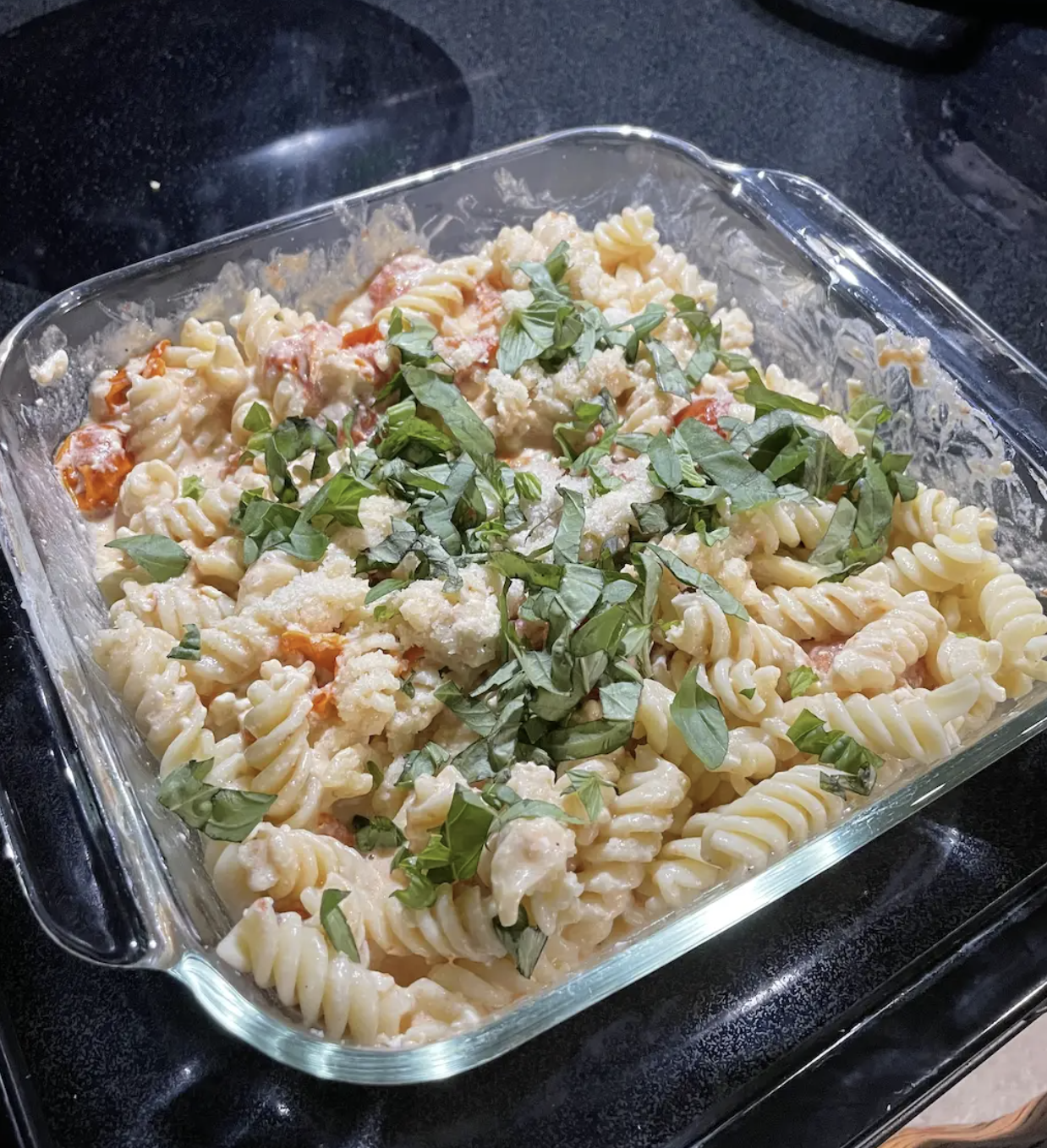 Do you have a "lazy" dinner recipe that's easy yet delicious? Share it in the comments or fill out this Google form! We may feature your responses in an upcoming BuzzFeed Community post.