This post has not been vetted or endorsed by BuzzFeed's editorial staff. BuzzFeed Community is a place where anyone can create a post or quiz.
Try making your own!
10 Food Puns You Can't Help But Loaf
You made a misteak, opening this
1. Knock knock! Who's there? Doughnut. Doughnut Who? Doughnut forget to close the door!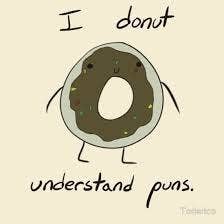 4. Why don't they have any toilet paper in KFC? Because its finger licking good!
8. What do you tell your friend who's on a diet and is going for an interview? Bacon vincing.
10. How do you make a pancake smile? Butter him up.
Lettuce leave you wonton for more, dough!