The Boy Scouts of America is asking former Boy Scouts to share their thoughts on whether the organization should allow openly gay scouts and leaders.
The BSA is currently debating whether to lift the ban on gay members, and the organization appears to be seeking input from a wide variety of interested parties before considering the issue at its next national meeting in May.
On Monday, group leaders were asked to share their opinions on the topic in a survey. On Tuesday, the organization expanded the information-seeking effort, sending a similar survey to alumni of the BSA.
In the email presenting the survey to former scouts, the Boy Scouts states that it "is in the process of a careful and deliberate review of our membership policy, as it relates to national membership restriction regarding sexual orientation," and requests responses by April 4.
In February, the BSA decided to postpone a decision on whether to allow openly gay scouts, and the organization is now seeking out the opinions of the people that this decision will affect most: Scouts, leaders, and those who may hope to involve their families in the program in the future.
BuzzFeed has obtained screenshots of the latest survey from an alumnus.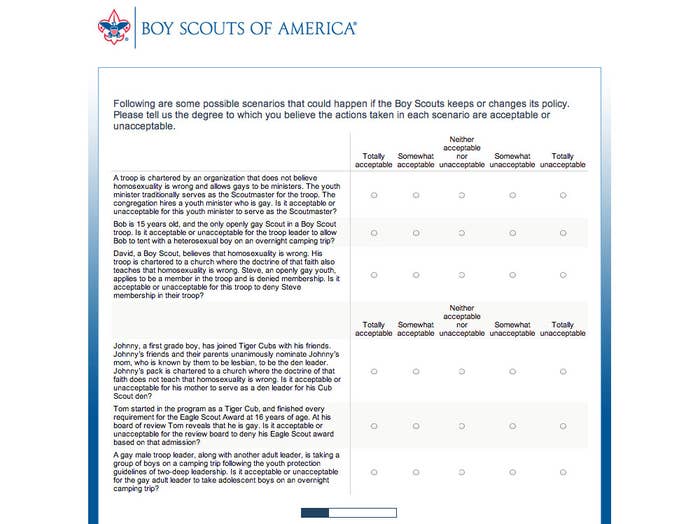 The survey asks multiple times if the recipient supports or opposes allowing openly gay members. It goes on to ask if prohibiting openly gay Scouts and leaders is in accordance with the Scout Oath and Law. It then asks if the recipient supports or opposes allowing each Scouting charter organization to form its own membership requirements, in line with its own beliefs and values regarding homosexuality.
Alumni are then invited to describe their concerns — on keeping or ending the ban — in detail: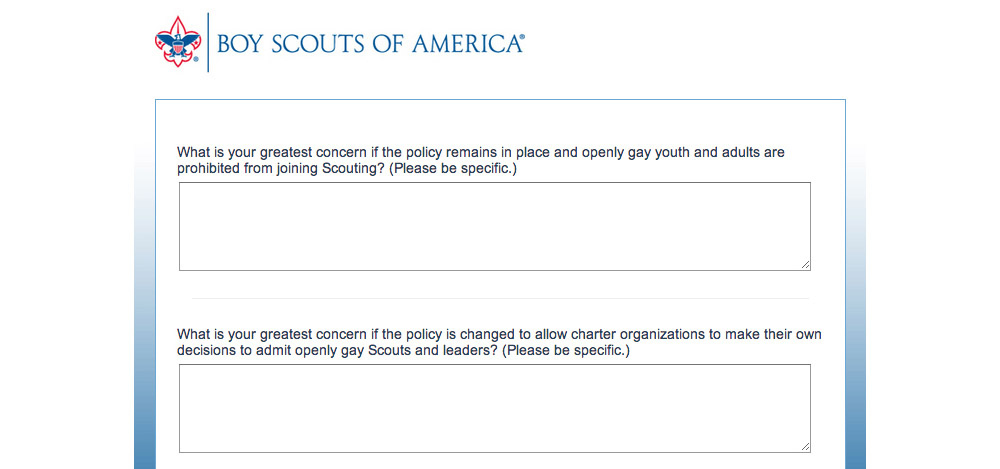 The survey ends with a demographics page.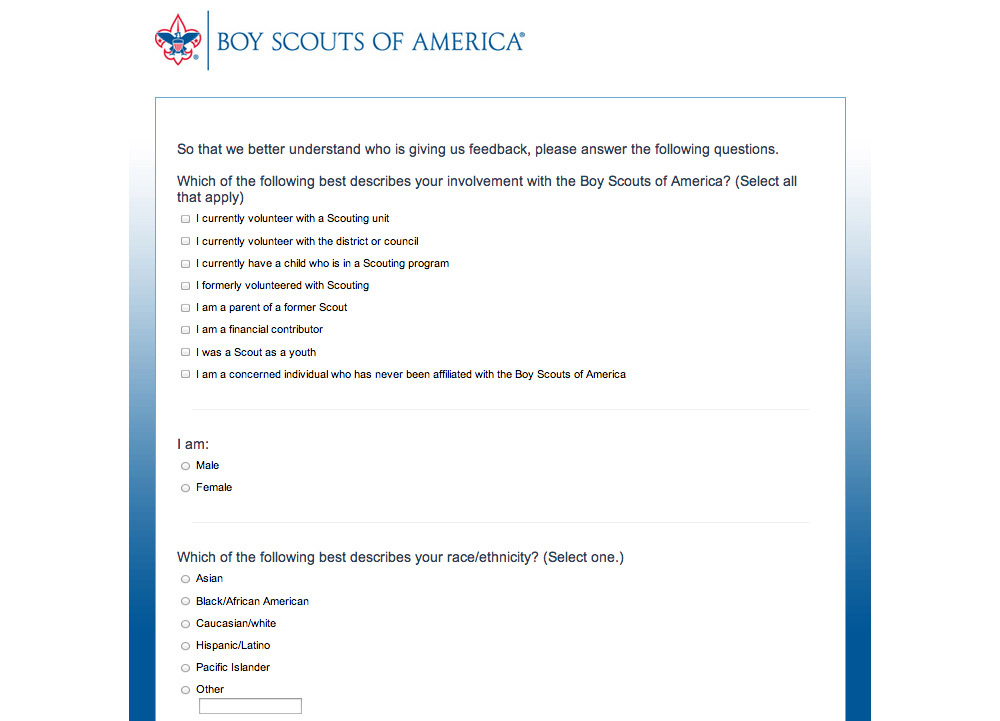 Any attempt to go back in the survey is met with the same message.

The page, however, automatically redirects to ToughScout.com after a few moments.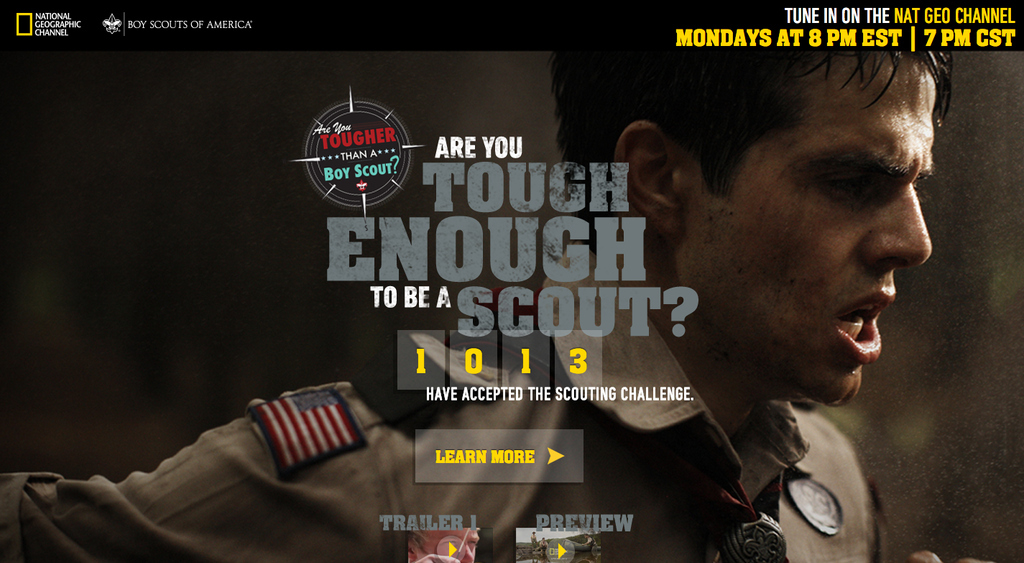 Are You Tougher Than A Boy Scout? is Scouting's new reality show on the National Geographic Channel, a show that prompted a petition drive from those who oppose the Boy Scouts' current policy.