"[He] combines tangible and digital mediums to create beautiful visual lies that tell an ugly truth," Saint Hoax's artist statement reads. The Lebanese iconoclast—who operates under a shroud of secrecy—is responsible for Happy Never After, a series meant to encourage young survivors of sexual assault to report their attacks, and War Drags You Out, in which the likes of Vladimir Putin where transformed into into fabulous drag queens. Hoax's latest endeavor? A collection aptly dubbed The Antagonist, wherein the artist found inspiration in classic Disney villains and gave them a boardroom twist. Mr Hoax: You're hired!
"Magic mirror on the wall, who's the hugest one of all?"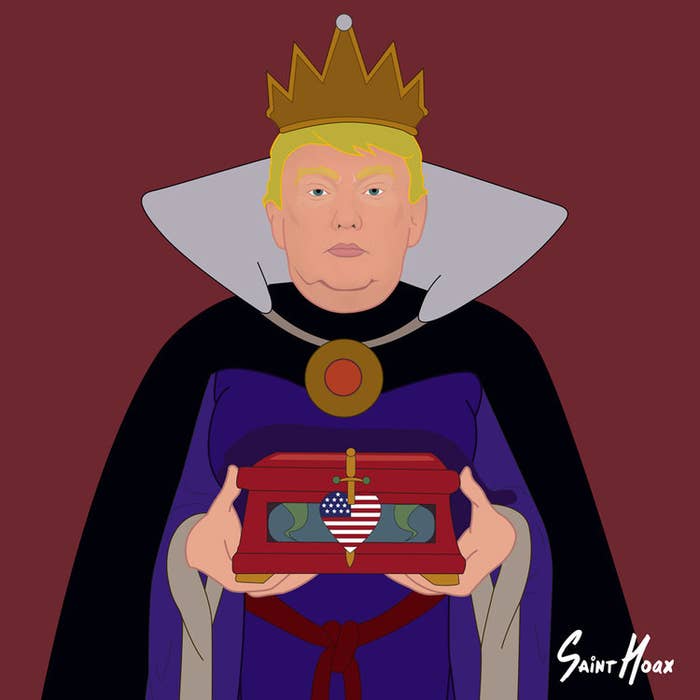 "The son of my hated rival trapped forever in a river of my hair."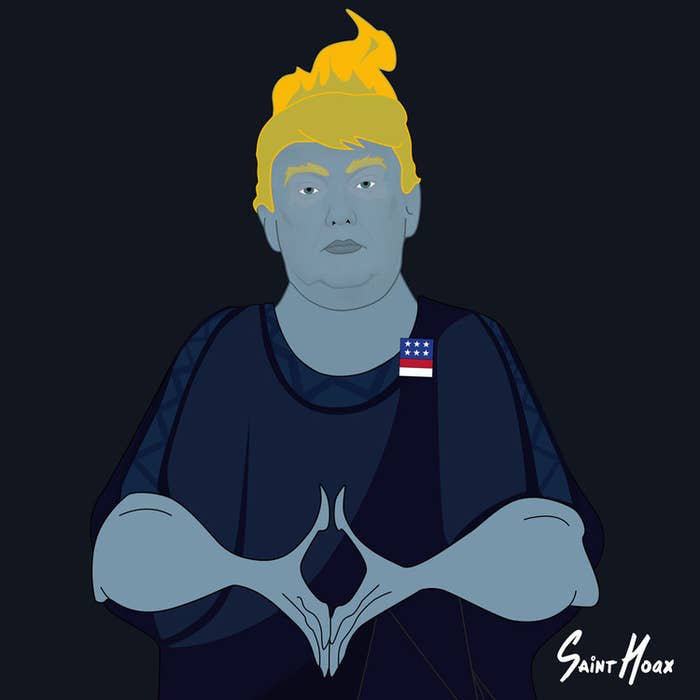 "A snake am I? OK, you're right."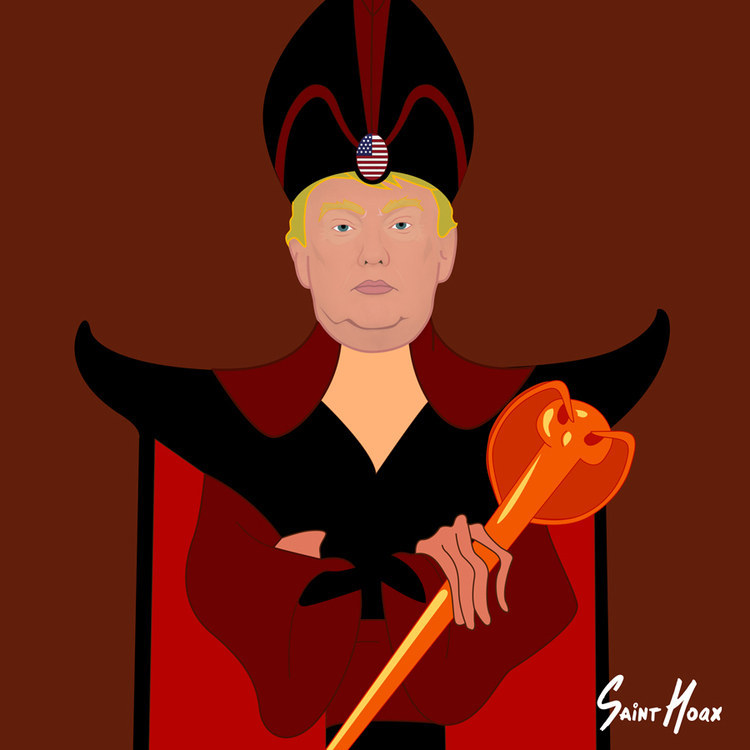 "WHO'S BEEN PAINTING MY FACE ORANGE?!"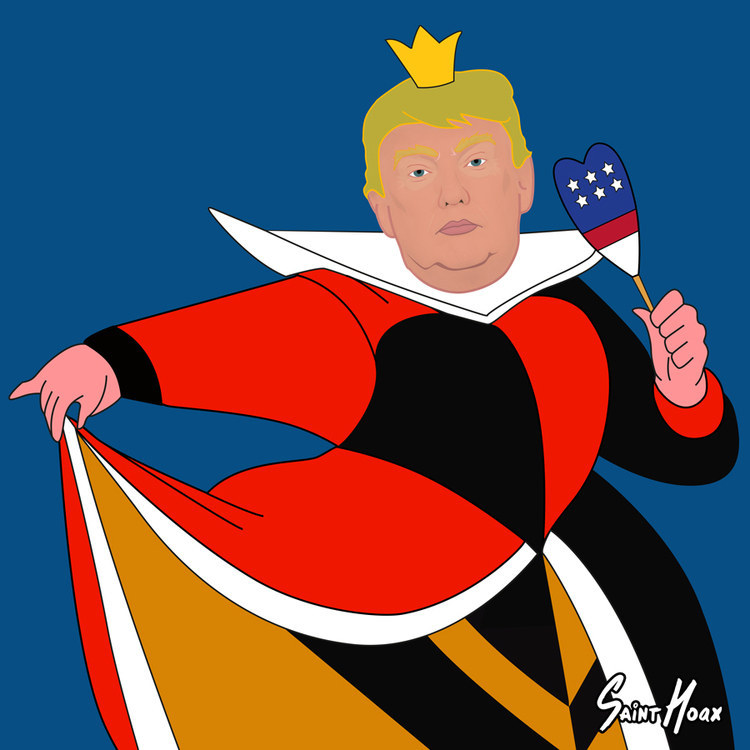 "No one's unsweet like GasTrump! Sends a mean tweet like GasTrump!"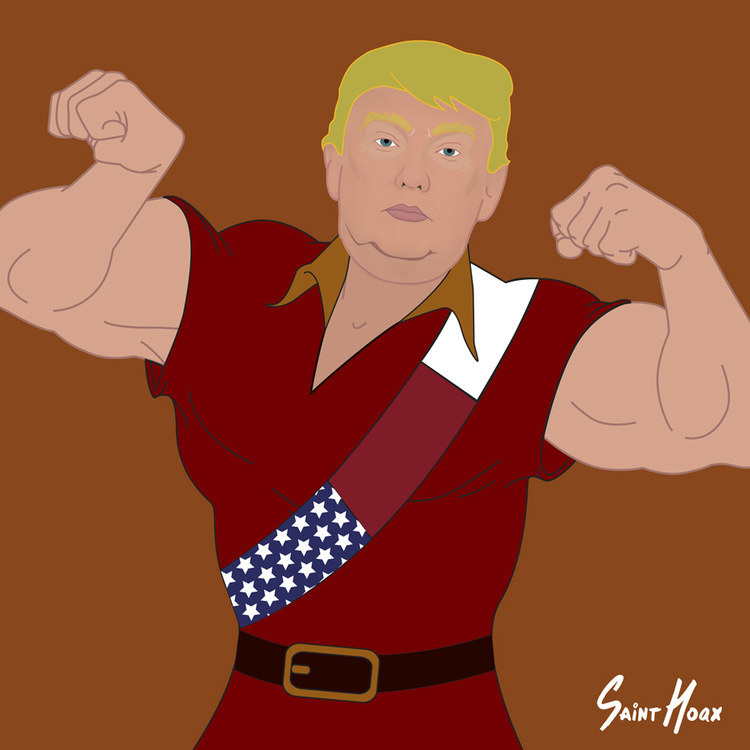 "Now here is a riddle to guess if you can / Sing the bells of Notre Dame / Who is the monster and who is the man?" OK, that quote works perfectly well unaltered.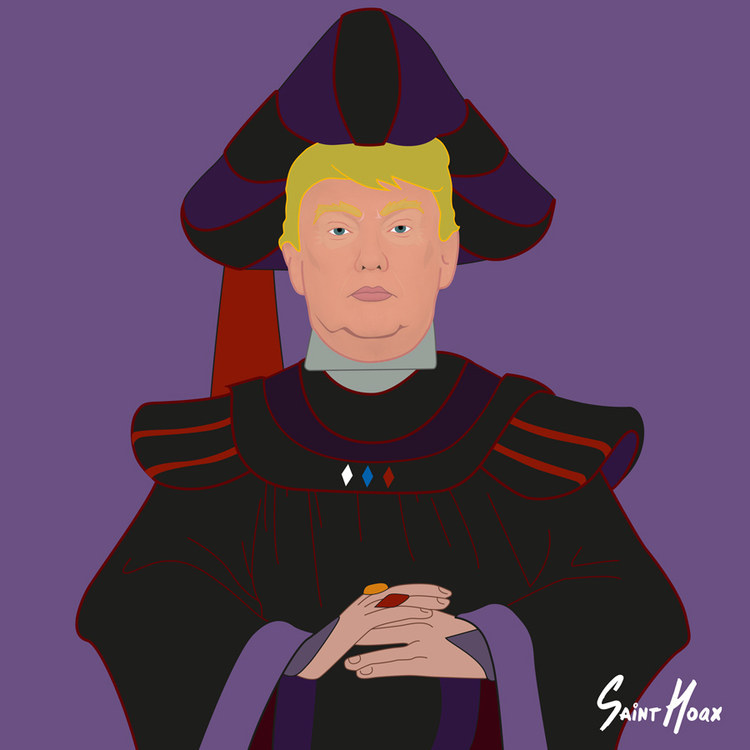 Poor unfortunate voters...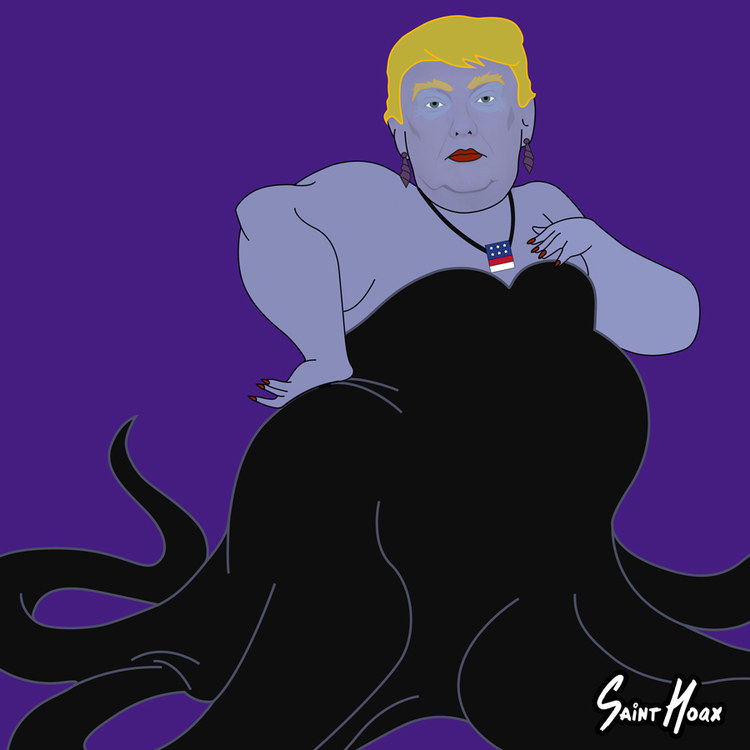 This post was created by a member of BuzzFeed Community, where anyone can post awesome lists and creations.
Learn more
or
post your buzz!