Zayn Malik has said he never wanted to be in One Direction in the first place in an interview with Zane Lowe to be broadcast on Beats 1 later today.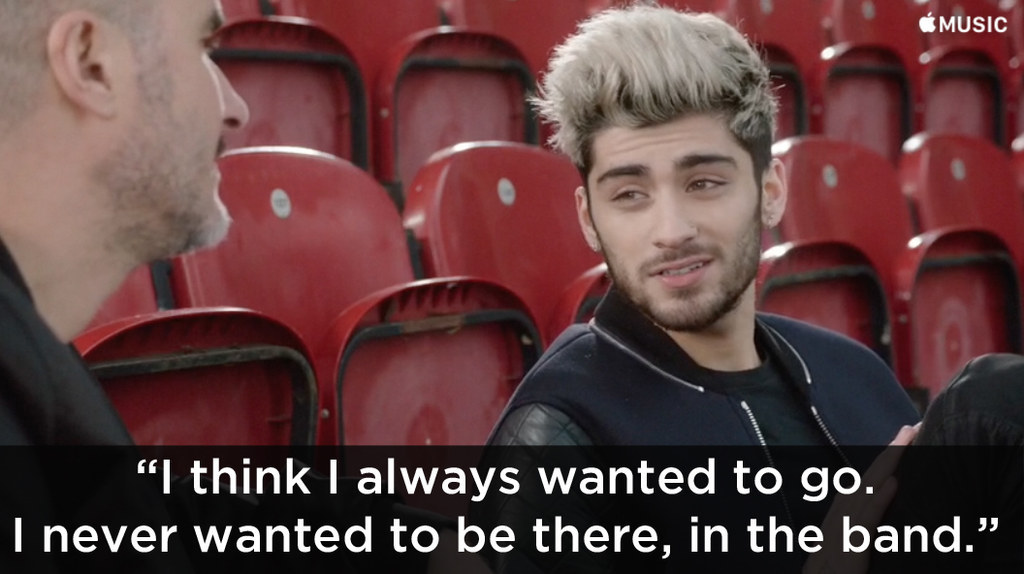 When asked about the moment he wanted to leave, Zayn Malik admitted he joined One Direction because it was "there at the time":
I think I always wanted to go, from the first year. I never really wanted to be there, like, in the band. I just gave it a go because it was there at the time and then when I realised the direction we were going in – mind the pun – with the music, I instantly realised it wasn't for me. I realised I couldn't put any input in, I couldn't give my opinion on this or not because it didn't fit the grain of what we were as a band and what we represented. That's when it became frustrating for me.
He also said nobody really tried to talk him out of his decision to leave One Direction.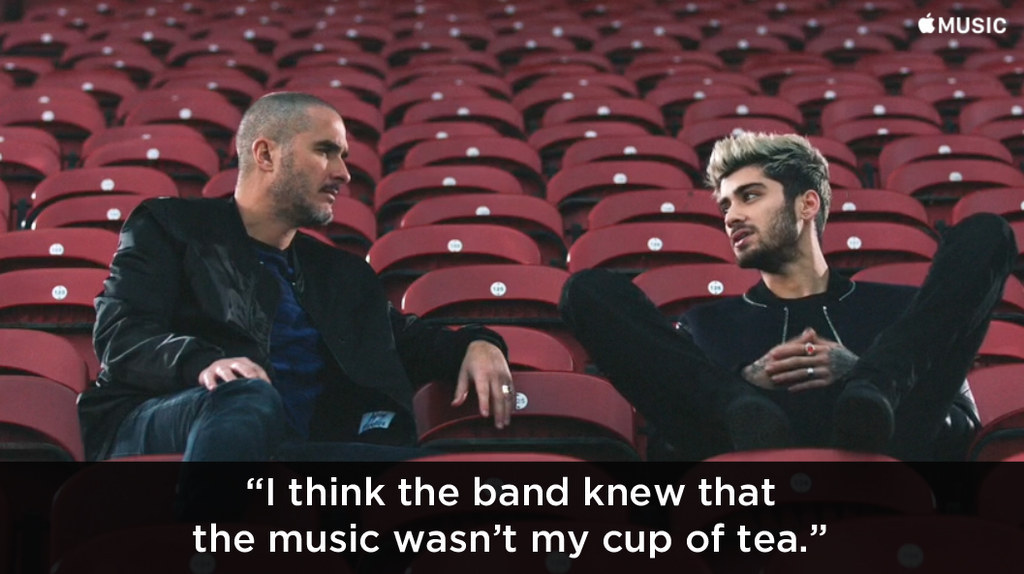 He said:
When I was leaving the band they didn't want me to leave, but they couldn't talk me out of it at that point. I had already made my mind up.
The comments come just a few days after he hinted in an interview with the Sunday Times that he'd be up for a reunion in the future, saying:
Who knows? I don't know. If the time was right and that was the thing to do, then I would make that decision when it came around.
Zayn's fans on Twitter have obviously already responded to the forthcoming interview, with many pointing out that he owes a lot to his time in the band.
Others have said they will continue to support Zayn during his solo career.
But mostly, fans are pointing out that it's possible to support both Zayn's solo career and the band.
You can watch a preview of the interview here.
Apple / Beats One
Zayn has also tweeted this.
In the full interview, he said that he enjoyed his time in One Direction, but his solo work is an opportunity for him to try something different.
"They are two completely separate things, and this is now more fun for me... I'm just looking forward for people understanding that."
The full interview will be repeated on Zane Lowe's show tonight on Beats 1 at 12am GMT (4pm PST), along the first play of his new signal.
You can listen via Apple Music on iOS and Android.