Sky Movies has got the exclusive UK rights to show Elf again. It won't be on free-to-air television. Elf used to be a Christmas tradition on Channel 4. It's removal last year led to a memorable backlash. I've wrapped presents to Elf. I've got drunk on mulled wine to Elf. I – like the majority of people on the internet – have excitedly yelped Elf quotes during Elf. In 2011, Sarah Millican tweeted that Elf was about to start. It was one of her most retweeted missives ever. Six million people watched Elf in 2008 – almost the number of people who watch The X Factor.
And an #ElfAlong followed, where lots of people synchronised their DVD players to watch it anyway.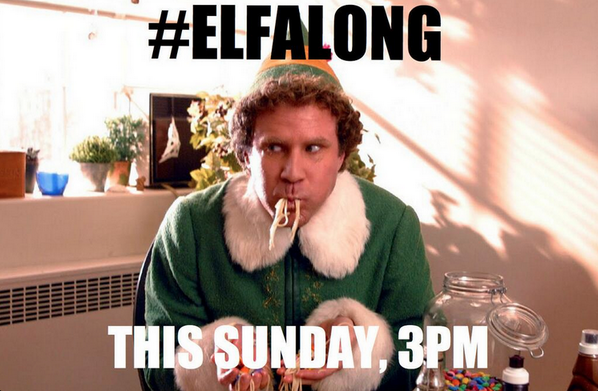 You can watch Elf online, but you won't find it on Netflix. Instead, there's a film with Jenna Elfman. You can watch it on Now TV, which is "powered by Sky", but you need to pay £9.99 a month. Also, if you're planning on watching Frozen on free-to-air TV this year, you won't. It's only on Sky Movies. Although it's not all bad, because Only Fools And Horses will probably be on BBC One again.