In a Daily Show "Between the Scenes" video uploaded Monday night, Trevor Noah made a passionate speech about Serena Williams' experience at the US Open, arguing that it reflects how women are treated in society.
Noah first pointed out the weirdness of Williams being accused of receiving coaching in the first place, when in other sports it is typically fine to be coached during the match.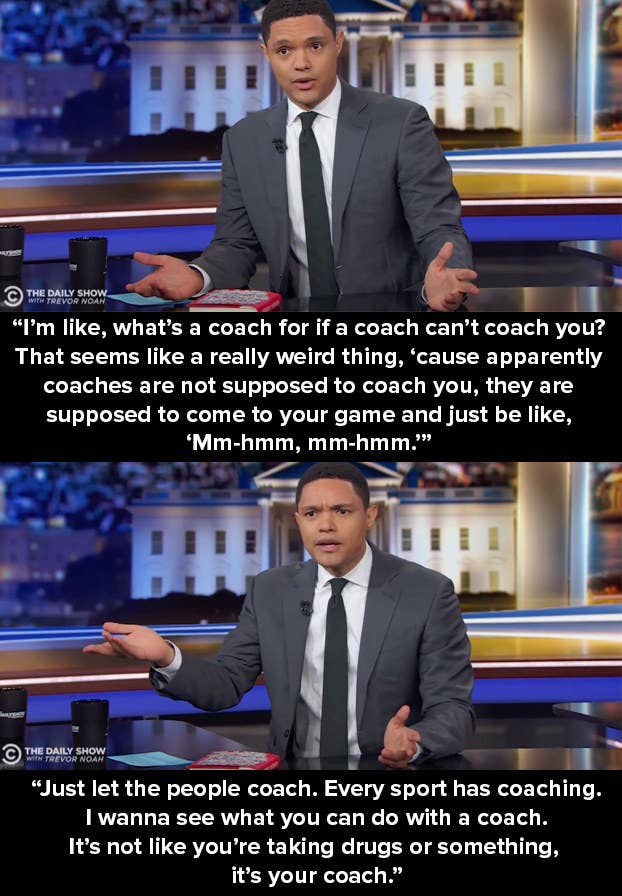 He went on to comment on the difference in treatment between male and female athletes, comparing Williams' treatment with that of NBA players when they argue with referees.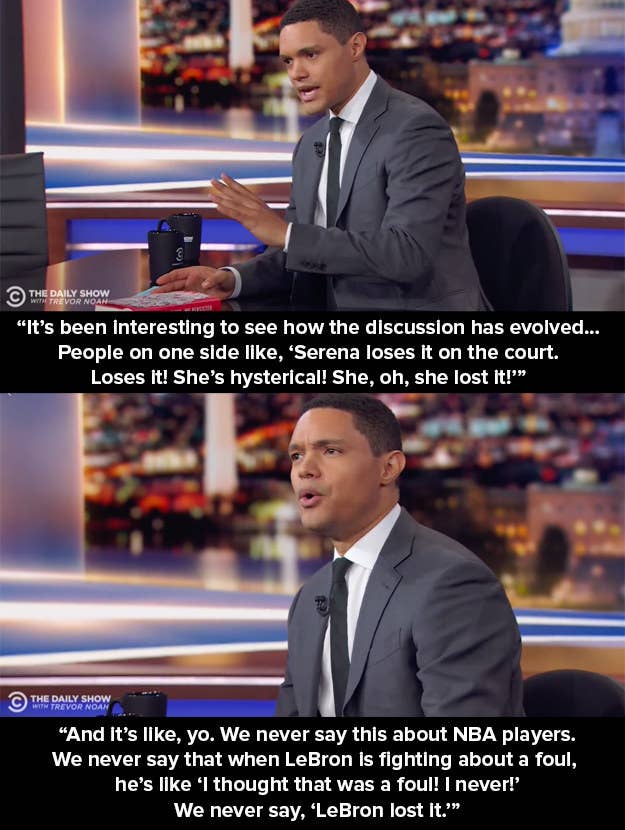 Noah said that when it comes to baseball, commenters will say "It got really passionate," whereas the response to Williams was "She needs to calm down."
Noah highlighted the reaction from tennis players before saying that the incident wasn't exclusive to sport; rather, it's reflective of the way women are treated in society generally.

He finished his argument with this point, followed by a joke: "Either everyone fights, or everyone gets punished."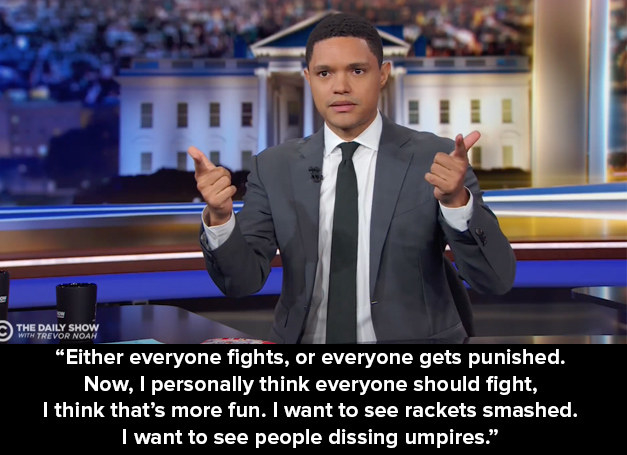 The video went on to stir debate online. Many praised Noah, saying that players such as John McEnroe were praised for their style and behaviour on the court.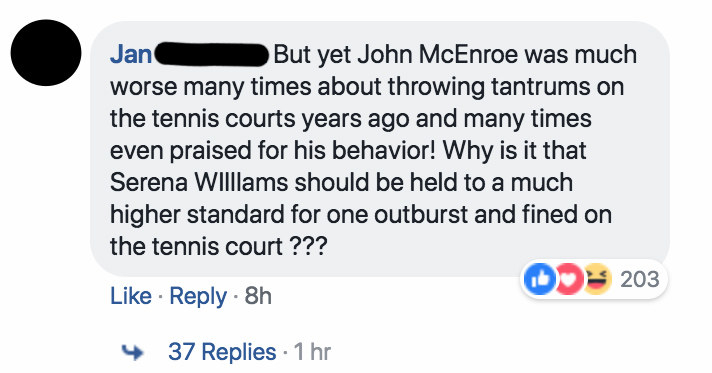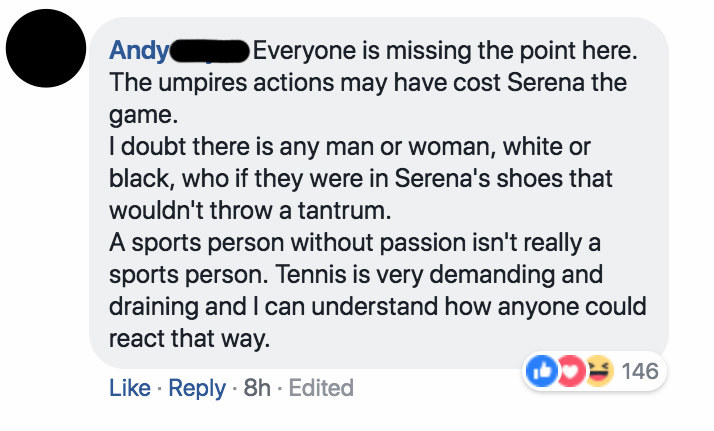 However, some have said that sexism did not play a part in the umpire's decision.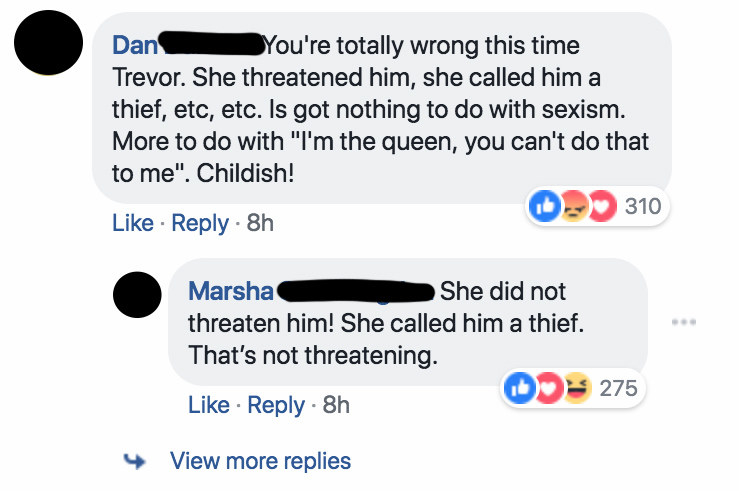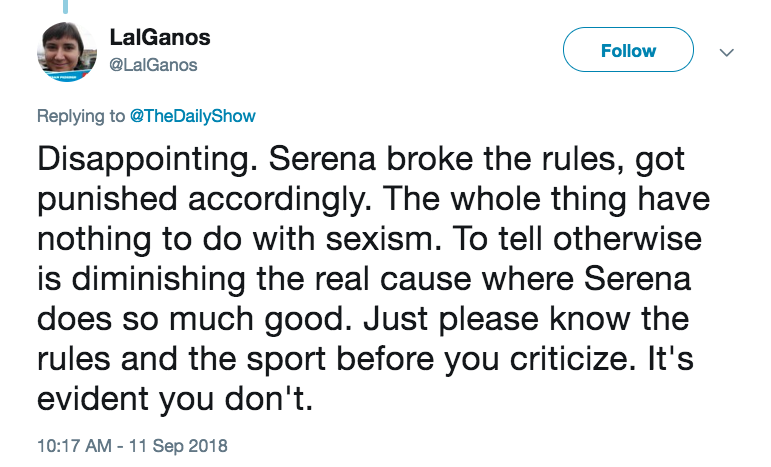 Others suggested that the media focus on Williams' actions have taken attention away from Osaka's win.