Tom Hanks Has Re-Created Major Scenes From His Films With James Corden In A Single Take
The skit happened on the very first Late Late Show With James Corden, and it really is kinda amazing.
Tom Hanks has re-created some of his most famous movie scenes with Late Late Show host James Corden in just one, seven-minute take.
It started with a five-second recap of Forrest Gump.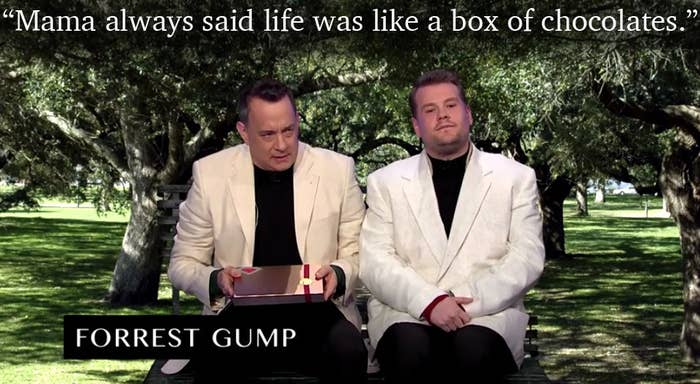 Not long after came this take on Sleepless in Seattle.
Then a very quick recap of Catch Me If You Can.
Followed by Cloud Atlas. Not much happened in this one as James Corden just admitted this: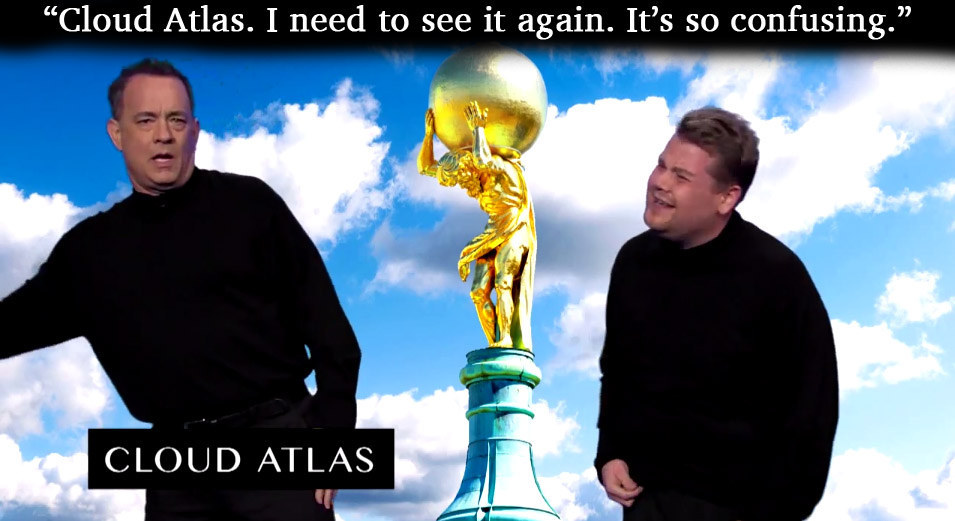 Next, a five-second recap of Cast Away.
AND sang this to Toy Story 2 and 3.