Felicity Jones Looks Totally Badass In The First "Rogue One" Trailer
Problem? We have to wait till December to see the film.
ANNND HEEEEERRRREEEEEE ITTTTTTTTT ISSSSS....
We get our first glimpse at Felicity Jones essentially not putting up with any of your shit.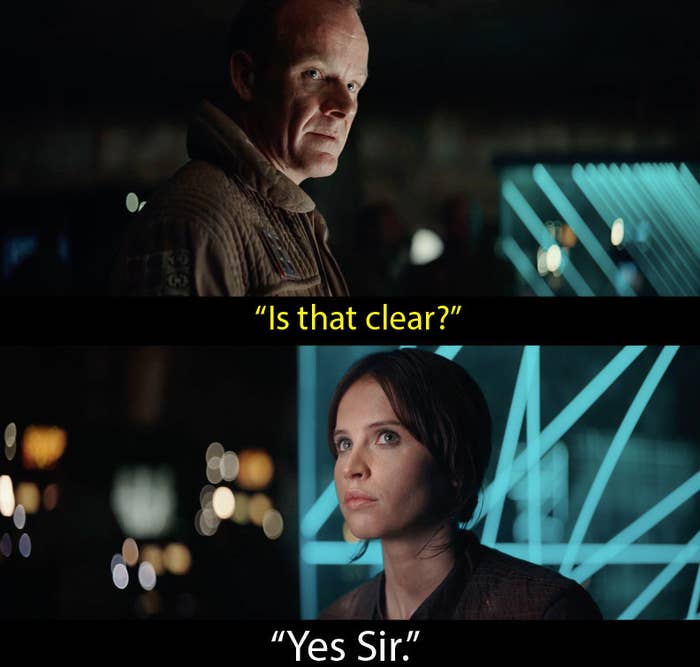 And we finally seem to know her name.
Genevieve O'Reilly also appears to be Mon Mothma, whose character was in Return of the Jedi.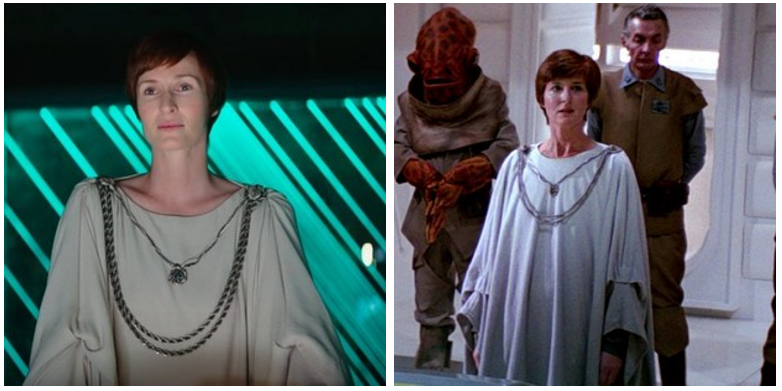 Also Felicity Jones with Diego Luna.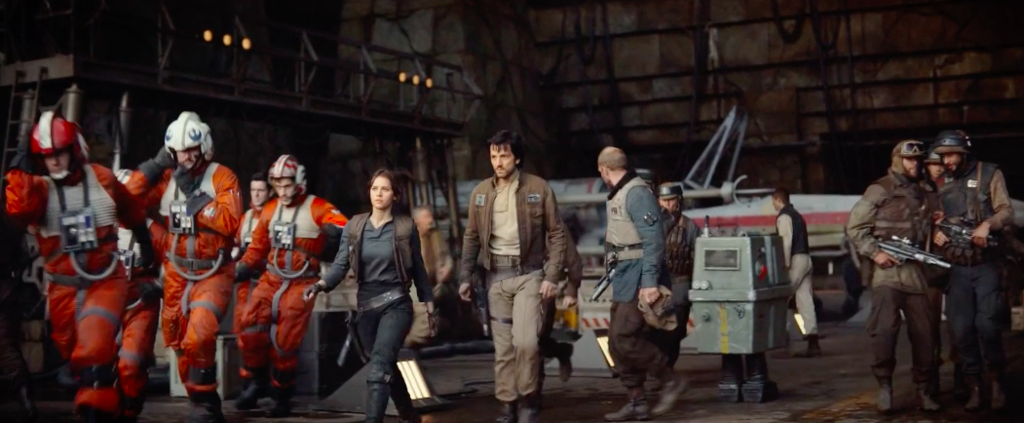 And a brief glimpse of an AT-AT Walker.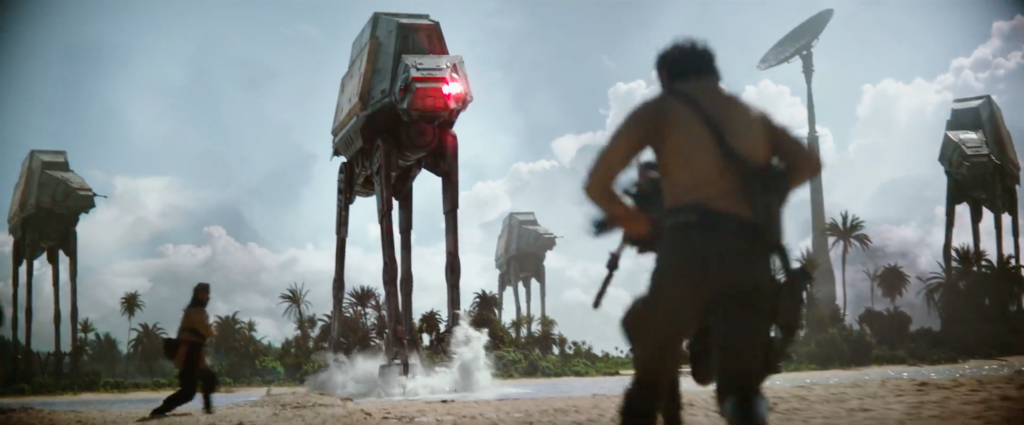 And then of course there's this.
This new cast photo has also been released.