The first read through draft of Sherlock took place today, and BBC One teased that they will release the first image for the next episode.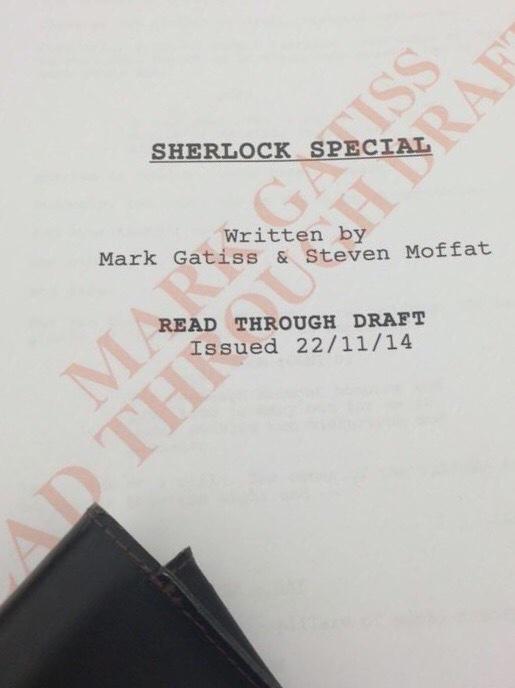 And my word what an image it is. But the image is really odd if you look at it closely. It also raises many questions. And you might have to wait a bit for the Christmas special. It'll be in 2015. That's more than a year :(
Update — Nov. 25, 7:49 p.m. GMT: The shoulder is back again. Stand down everyone. Stand down.