1.
When she introduced Shakespeare in the show.
2.
When she said this interesting fact about theatre.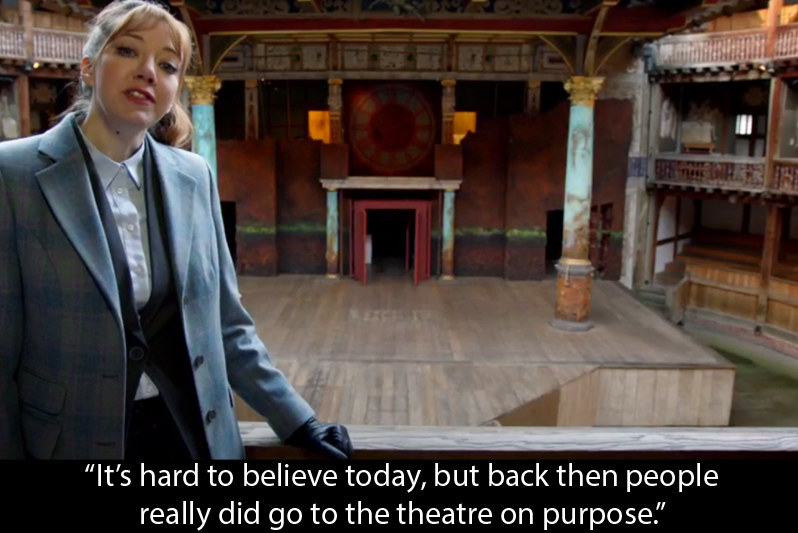 3.
When she talked about Shakespeare's upbringing.
4.
When she found that Shakespeare invented 1000 words.

5.
When she talked about romance in his plays.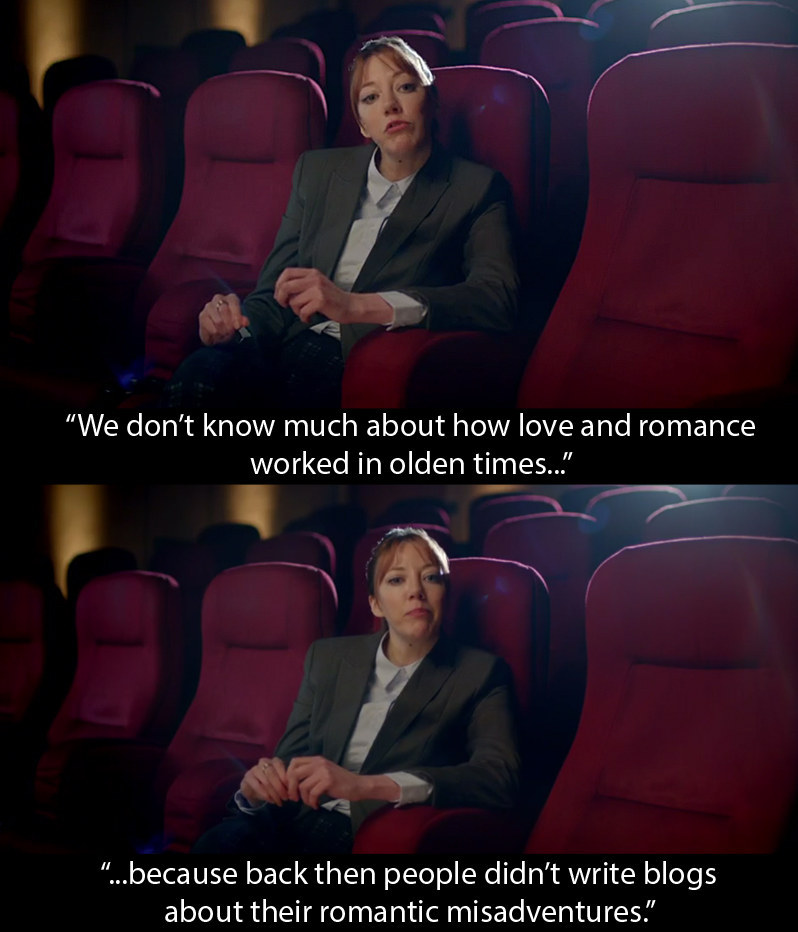 6.
And when she explained how he built the Globe.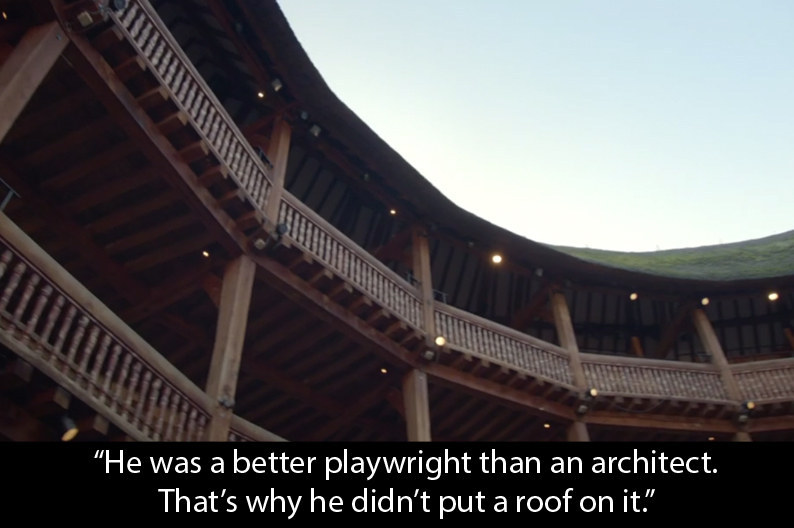 7.
When she talked about how he wrote horror.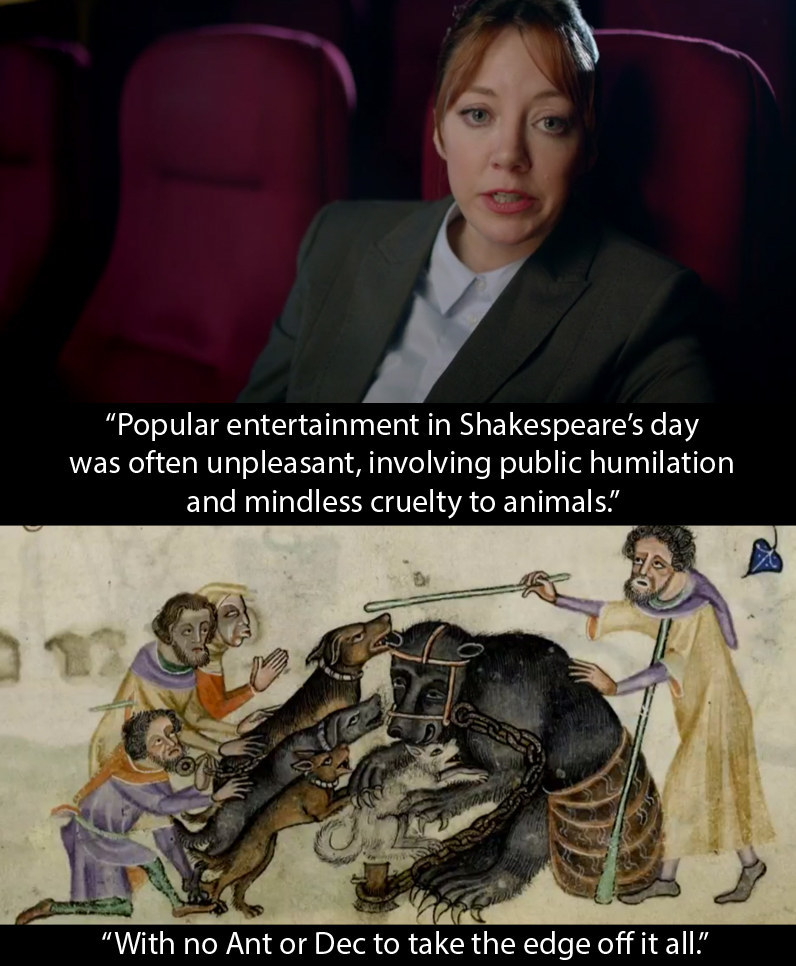 8.
And tragedies.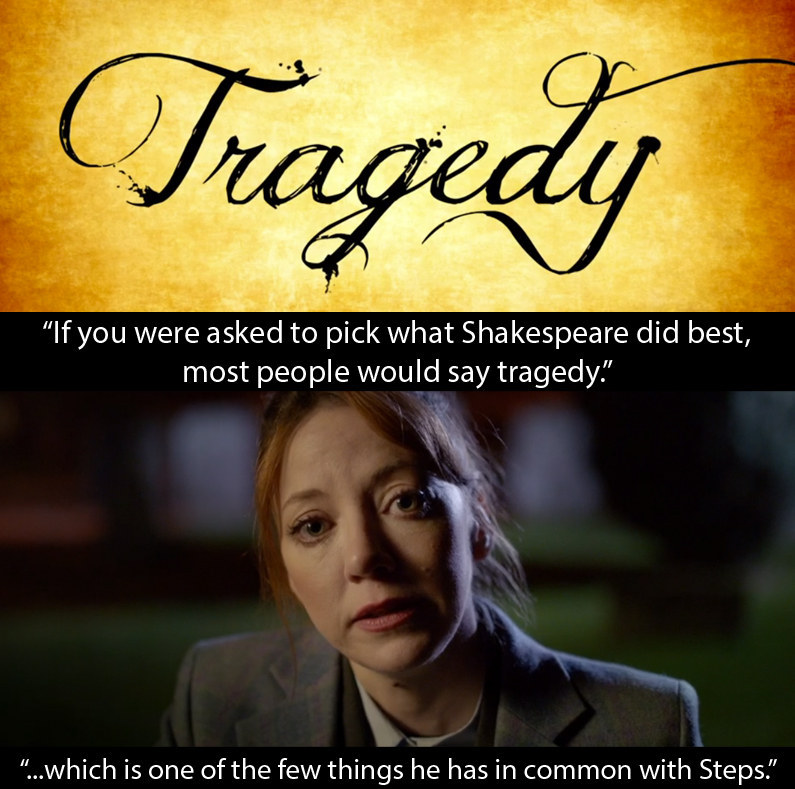 9.
And Romeo and Juliet.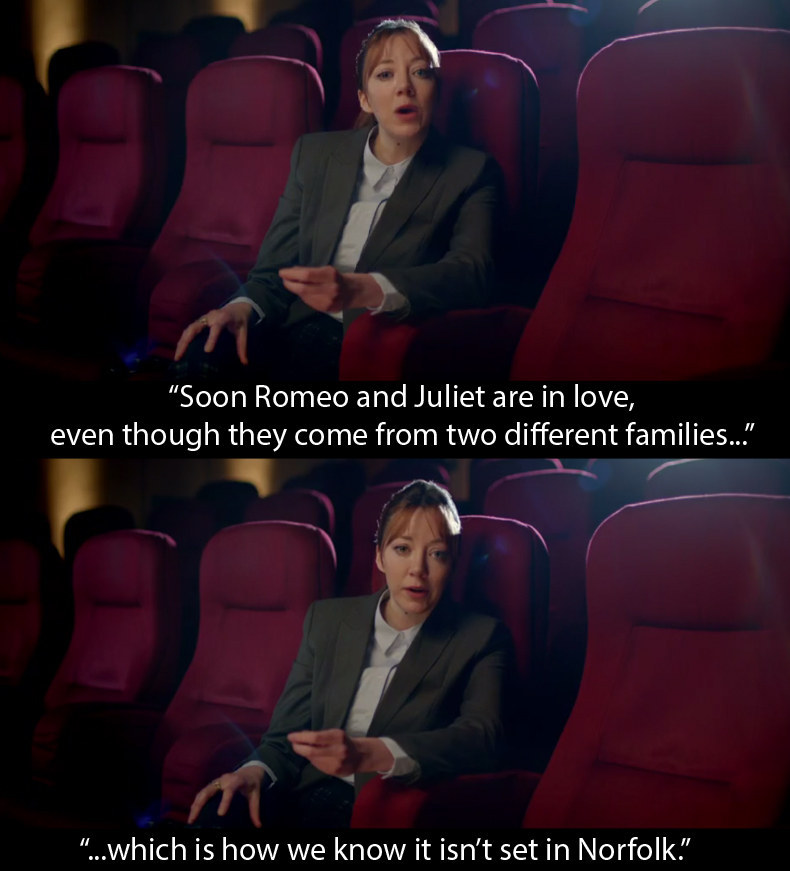 10.
And Richard III.
11.
And Macbeth.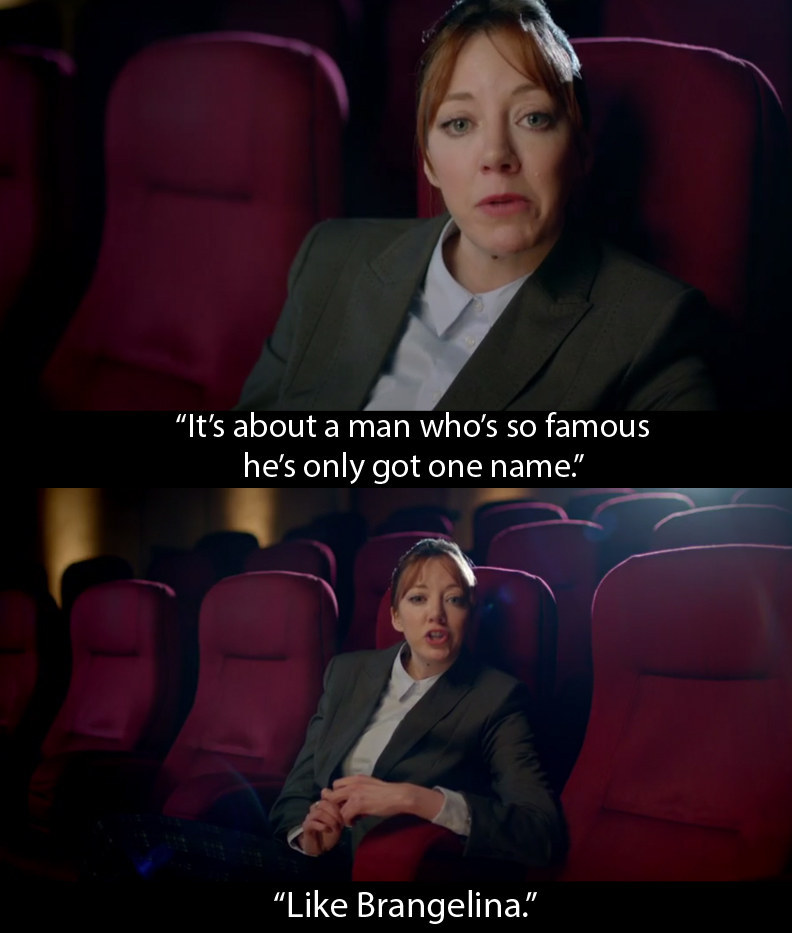 12.
"But ALL of these pale into insignificance against Shakespeare's most greatest work..."