Olivia Colman: one of Britain's finest actors. Known for her roles in Fleabag, Hot Fuzz, and Broadchurch, she's also a literal queen (she is due to take over from Claire Foy as Queen Elizabeth II in The Crown later this year).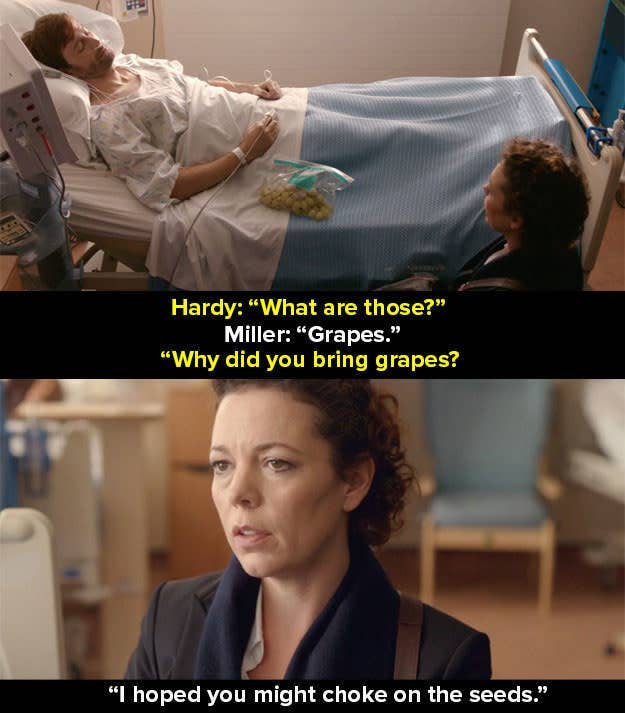 And last night at the Golden Globes, Colman was named Best Actress for her portrayal of Queen Anne in The Favourite, a film that is about a love triangle between her, Sarah, the Duchess of Marlborough (Rachel Weisz), and Abigail Hill (Emma Stone).
So during her acceptance speech, Colman said: "Cor blimey ... ma bitches, Emma and Rachel, thank you."
It was really quite a moment.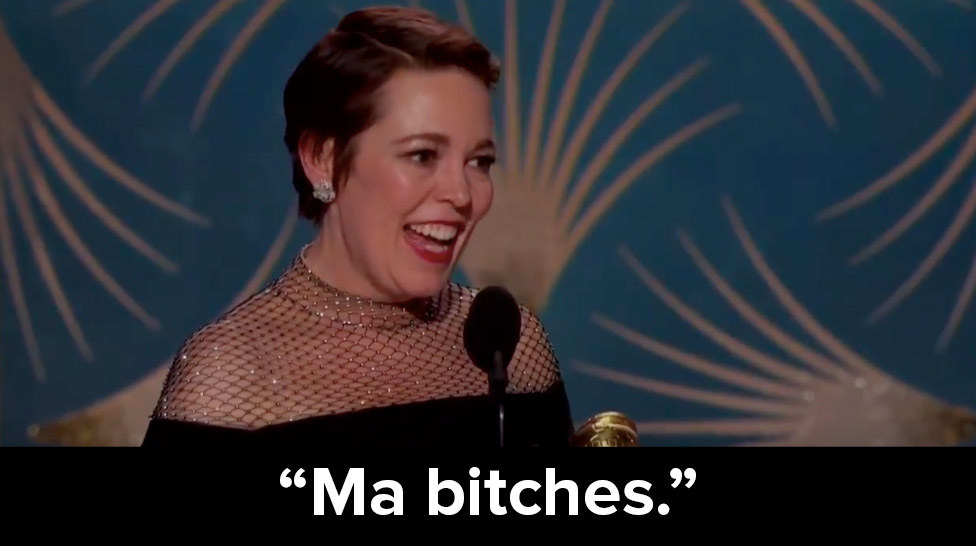 The cameras cut to Emma Stone smiling.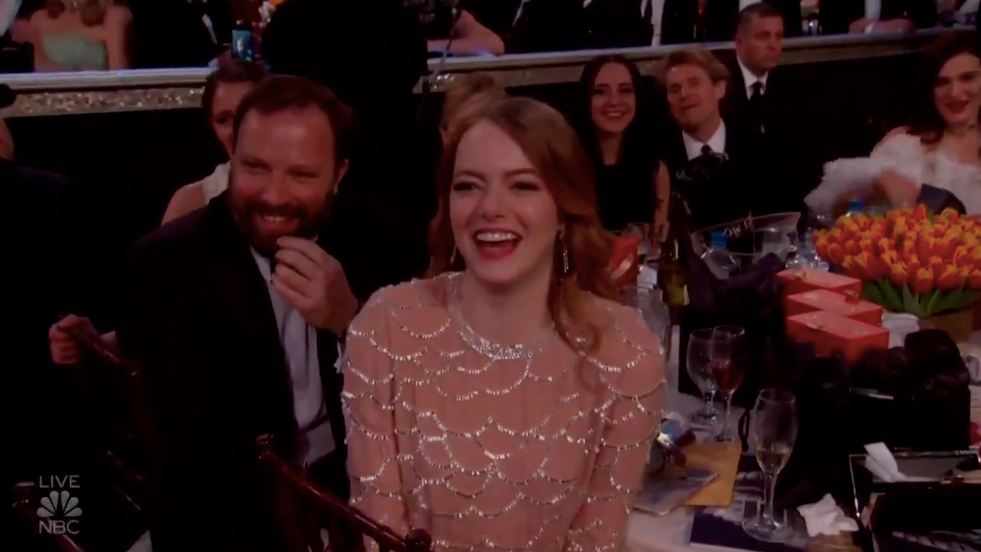 And Rachel Weisz waving.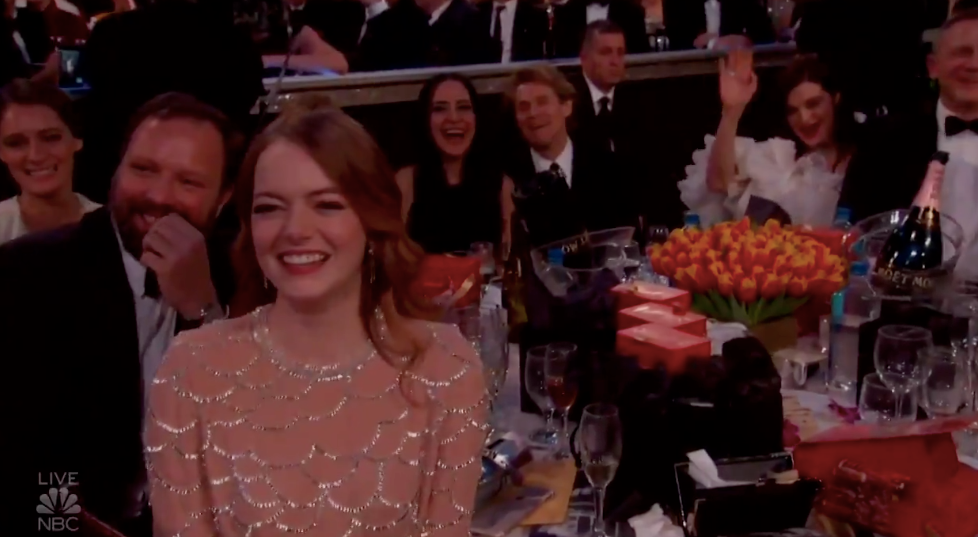 People were very much here for it.
She then made this deeply relatable comment about what starring in The Favourite was like.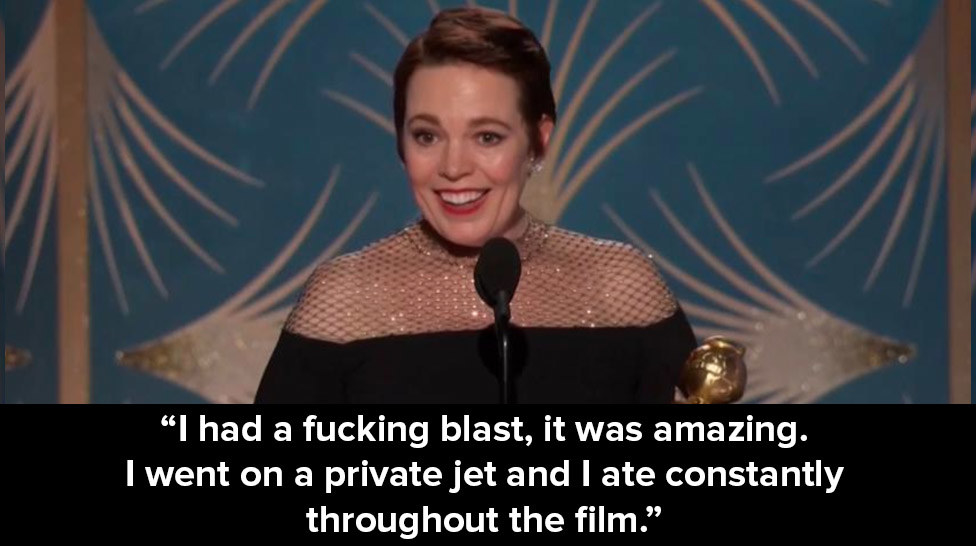 And why did Colman deserve to win? Pretty much for this scene and this scene alone.