When Adele won her third Brit Award of the night, the Global Success Award, she was pretty emotional on stage and said to the crowd "you're probably fucking bored of me anyway."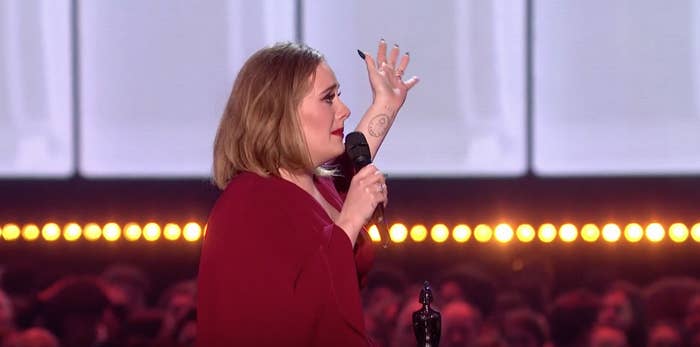 Problem was... ITV didn't manage to bleep it.
THEY BLEEPED EVERYTHING ELSE.
Ant & Dec then had to swiftly apologise to everyone.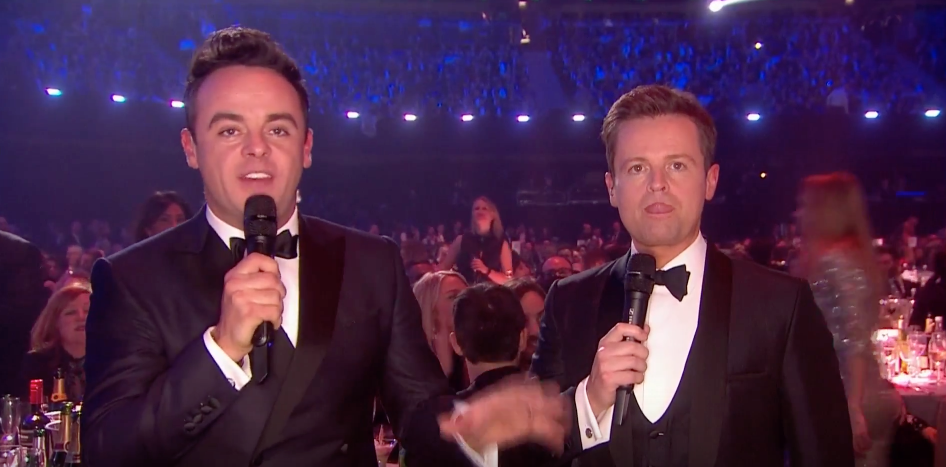 Dec's face says it all.