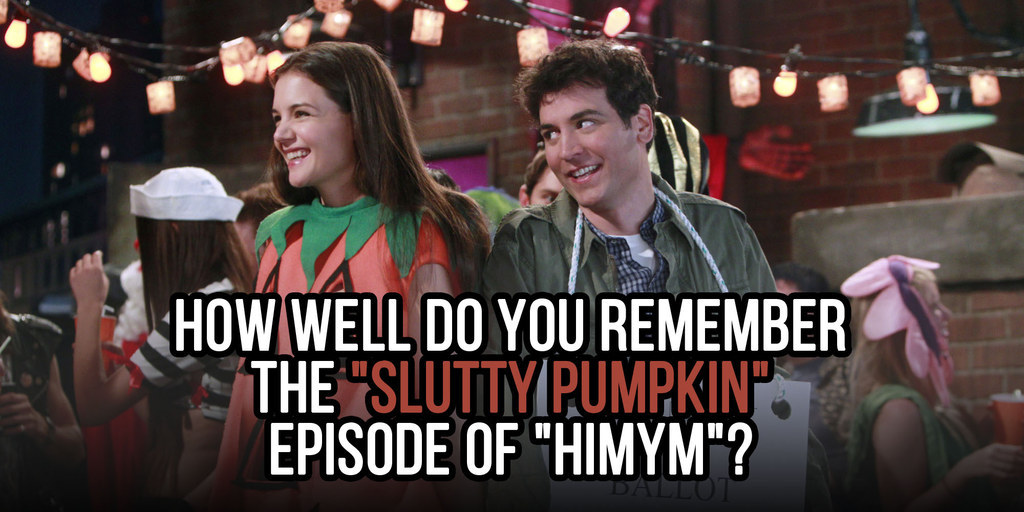 Who is Robin's new boyfriend?

Via CBS

Who did Robin's boyfriend come as?

Via CBS

What are Lily and Marshall dressed up as for the costume contest?

Via CBS

Who won the costume contest at the bar?

Via CBS

Where does Barney want to take Ted?

Via CBS

Where did Ted actually go?

Via CBS

On what candy did the slutty pumpkin write down her phone number?

Via CBS

What did the slutty pumpkin's Tootsie Roll cocktail consist of?

Via CBS

What does Ted dress up as to go meet the slutty pumpkin?

Via CBS

Barney attempts to trick Ted into thinking he is the slutty pumpkin by making the Tootsie Roll cocktail and wearing what costume?

Via CBS
Did you know you can sign up for a BuzzFeed account and create your own Community posts? Get started here!
This post was created by a member of BuzzFeed Community, where anyone can post awesome lists and creations.
Learn more
or
post your buzz!