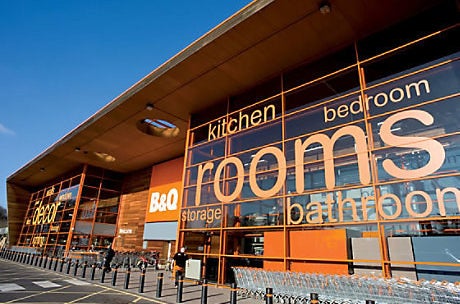 B&Q has vowed to extend a "compensation" period for staff negatively affected by its decision to change pay and benefits – but only by one additional year.
The retailer, as BuzzFeed News first reported, was the subject of a petition by an anonymous staff manager who accused B&Q of cutting pay on Sundays and bank holidays to offset the cost of the national living wage.
The manager claimed staff would be stripped of a number of benefits, including the removal of time-and-a-half pay for working Sundays, and could lose more than £2,000 per year as a result of the changes.
The living wage rose from £6.70 an hour to £7.20 an hour for over-25s in April.
After mounting pressure, B&Q last night responded to the petition, which has garnered more than 136,000 signatures, to confirm it would now extend a compensation period aimed at those who will be negatively affected by the pay changes – but only by an extra year.
When announcing changes to its pay structure it had already vowed to remunerate staff for any loss for one year.
B&Q told BuzzFeed News that compensation for the first year would either be given in the form of a lump sum this month or a monthly payment and that the way compensation would be delivered next year was yet to be decided as it was a "new development".
The person who started the petition, however, told BuzzFeed News the step does not go far enough.
The move was a sign that the company was "willing to listen and negotiate" but there was still more to be done with regards to setting out in detail how the pay and benefits changes will effect all staff, he said.
He added he was "amazed" at the response to the petition but that he hoped it would continue to add pressure in order to force the most positive outcome for those affected.
In a statement, B&Q said: "Over the last 10 years, inconsistencies and complexities have arisen in our pay structures which have meant that colleagues doing the same job in the same store were being paid different amounts.
"For our business to be successful it is very important to us that our colleagues are paid well, consistently and in a way which rewards performance, and this is reflected in the new pay and reward structure that came into effect on 1 April 2016."
It added: "Many colleagues will be better off or unaffected by these changes, and we have decided to extend the compensation so that no one will lose out for the next two years.
"We are really proud of our culture and what we offer our colleagues, which we believe makes us one of the best employers in the retail sector."
A spokeswoman said B&Q paid all staff a basic wage of £7.66 an hour, above the living wage.
When the two-year period is up, B&Q said it would consult with staff over its renumeration package to ensure it remains competitive, she said.