Here Are The Companies Extending The New National Living Wage To All Staff – And The Ones That Won't
The new pay rules apply only to people aged over 25.
by
,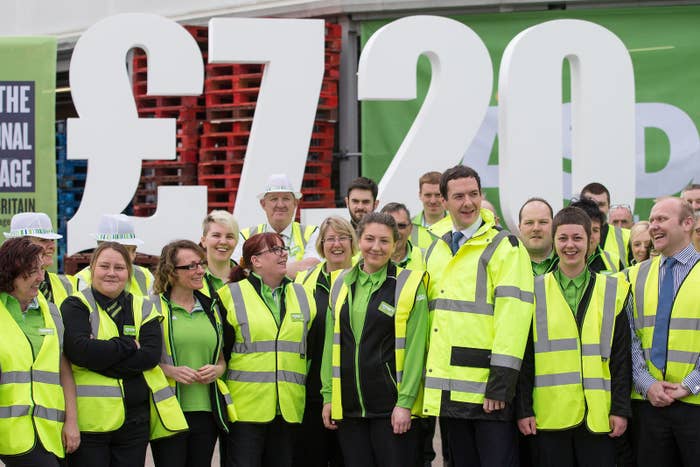 The government's new "national living wage" was introduced on Friday, and may already be helping millions of workers to boost their pay packet.
But one group of the workforce will not benefit. Under-25s were deliberately excluded from chancellor George Osborne's initiative, and the so-called "living wage" of £7.20 an hour will apply only to those born before 1991.
The government claims that this is necessary because unemployment among younger workers remains much higher and so to include them in the living wage would put companies off hiring them. One minister has also gone as far to say that under-25s are not as productive.
The policy has been widely criticised for widening the pay gap between younger and older workers. As it came into force on Friday, Frances O'Grady, general secretary of the Trades Union Congress, said: "This is not fair. Future wage increases must narrow the pay gap between old and young."
Some companies have said they will give the pay rise to all their workers, regardless of age.
So BuzzFeed News wanted to find out which of the biggest retailers would go beyond the legal requirements, and which would not.

Many said they would offer the new higher rates to younger staff, including some, like Debenhams, that have been struggling financially. But a hardcore group of retailers, including WHSmith, Primark, Halfords, and Argos, will hold out to save some cash.
Here's that list in full:
Pay rise for all
Aldi
The German discount supermarket last year announced it would be paying the living wage as described by the Living Wage Foundation, before the name was hijacked by George Osborne.
As of February staff now earn a minimum of £8.40 per hour nationally and £9.45 per hour in London.
Amazon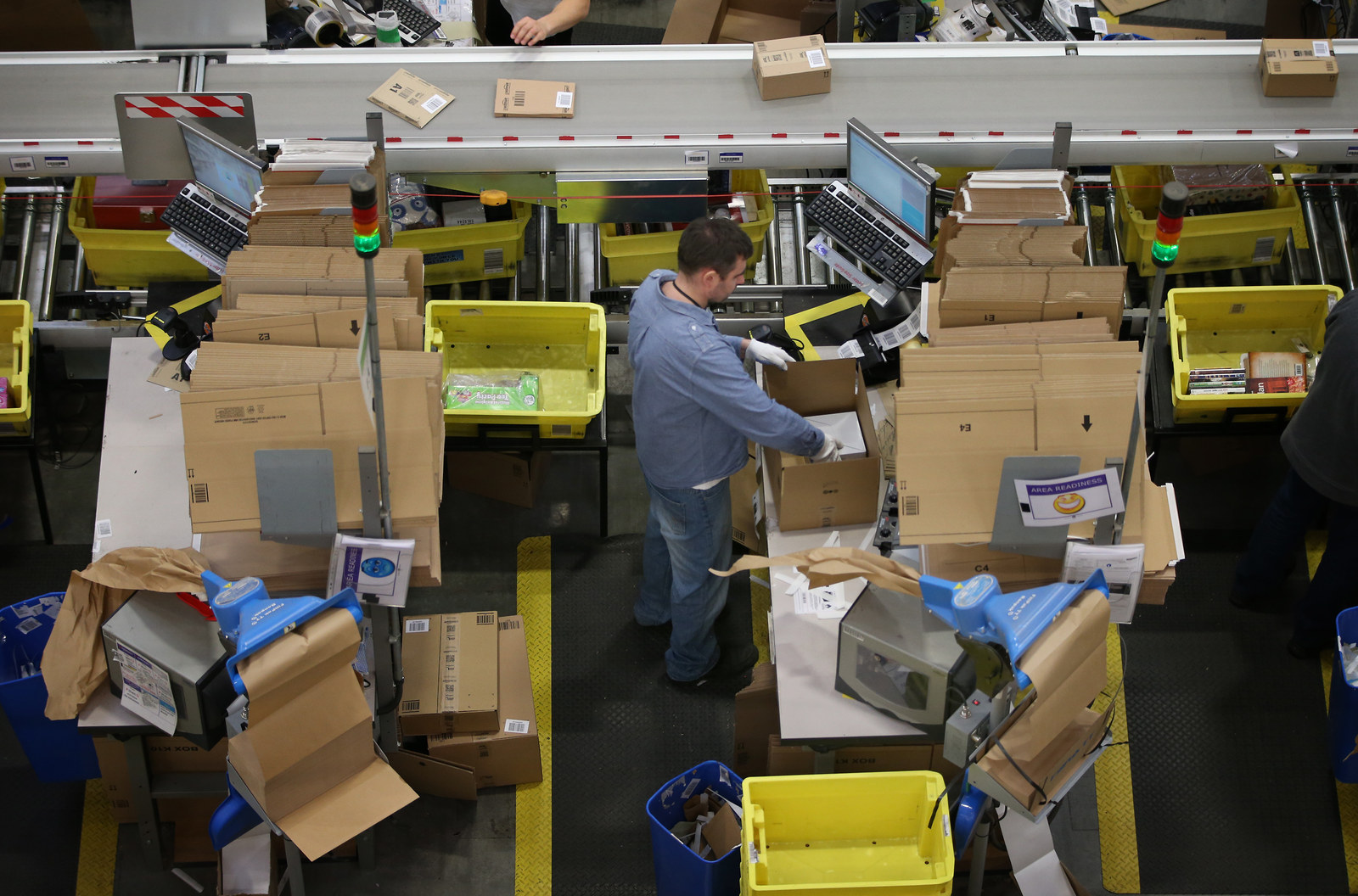 The online giant, which has been criticised in the past for its treatment of staff in its warehouses, said younger employees would earn the same as older ones.
A spokesperson said: "All permanent Amazon associates start on £7.20 an hour or above. This rate increases by at least 11% over their first two years of employment, by which time all employees earn £8 an hour and above."
Asda
The UK's third-biggest supermarket, which recently suffered the worst Christmas in its history, decided late in the day to offer the same pay to all staff, after bosses sat on the fence earlier this year.
But on Thursday a spokesperson said age would not be an obstacle in getting the new living wage.
Boots
The pharmacy business will pay all colleagues the same base rate of pay, regardless of age, including under-18s. The hourly base rate outside London is £7.70. Inside London it is £9.07 an hour.
B&Q
The UK's biggest DIY chain will not distinguish between ages when it comes to the living wage. However, some staff have been complaining that to compensate for the increased wages some employee benefits have been cut.
The Co-operative
All staff were given a pay rise above the living wage last year.
A spokesperson said that 31% of workers are under 25 years old, meaning bosses could have saved lots of cash by cutting them out of pay rises, but decided not to.
Costa Coffee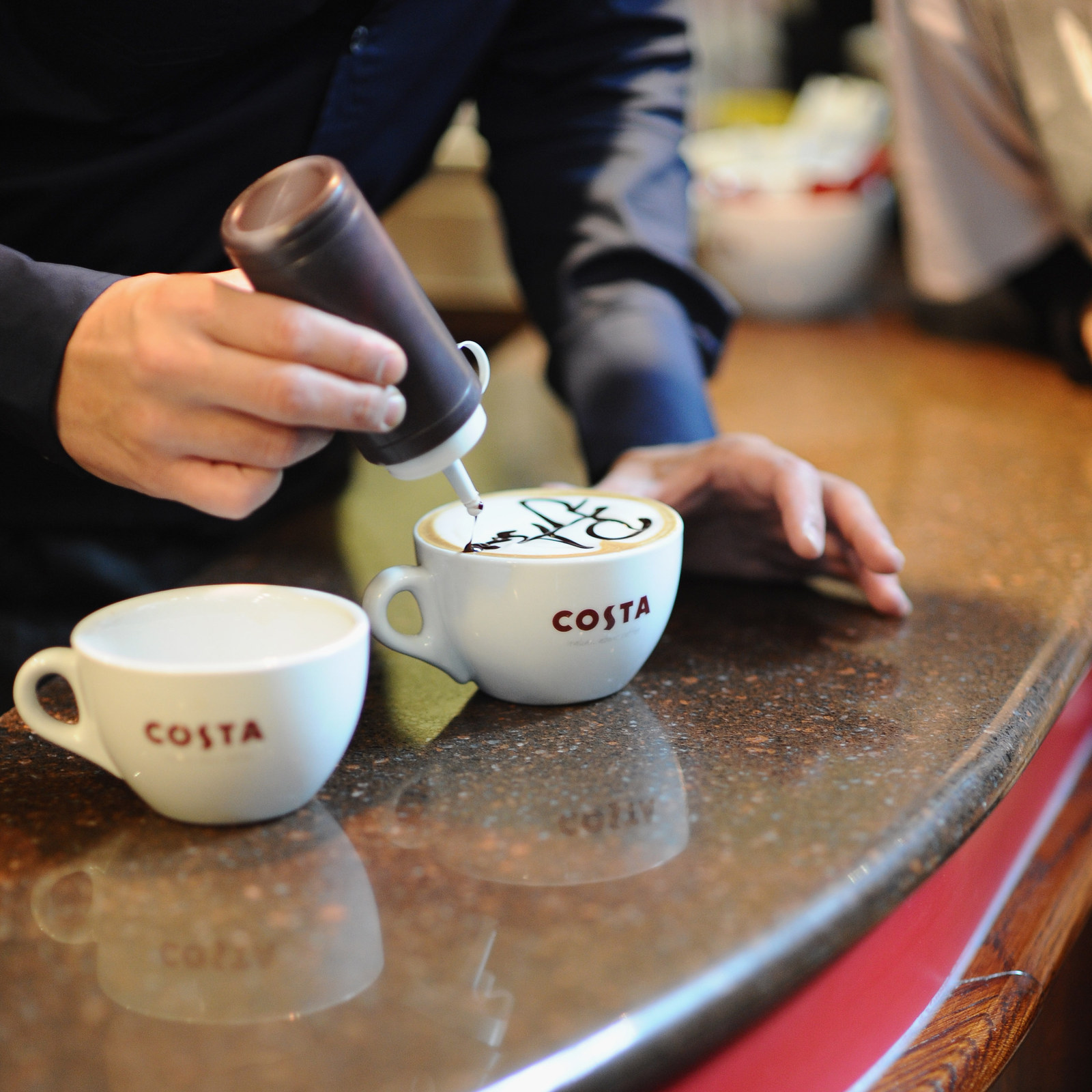 The coffee chain told BuzzFeed News it had paid the national living wage to all staff, regardless of their age, since October last year. Fifty-five per cent of its employees are under 25, a spokesperson revealed.
Managing director Chris Rogers said: "We treat all employees as equals and are committed to keeping talented people at the heart of our business, offering excellent career opportunities and the room to progress into senior roles throughout the company."
Currys PC World and Carphone Warehouse
The chains merged two years ago, meaning decisions over pay are made together. The company was another that took a long while to decide whether to pay younger staff the living wage.
But on Friday, a spokesperson revealed all staff aged 21 and above would earn at least £7.22 an hour along with other benefits.
Debenhams
The struggling department store, which was revealed earlier this year to be demanding extra cash from its suppliers at Christmas for the second year in a row, decided it would not penalise its younger staff.
A spokesperson said: "Our colleagues are integral to our success as a business, and we offer what we believe is a competitive pay and benefits package with good career prospects. We will be paying our colleagues who are 21 and over the national living wage."
DFS
The sofa specialist said it will be treating under-25s the same as those over 25. A spokesperson did point out that only 9% of staff are actually under 25.
Dunelm
The homewares chain said it would pay staff over 21 at least the living wage.
H&M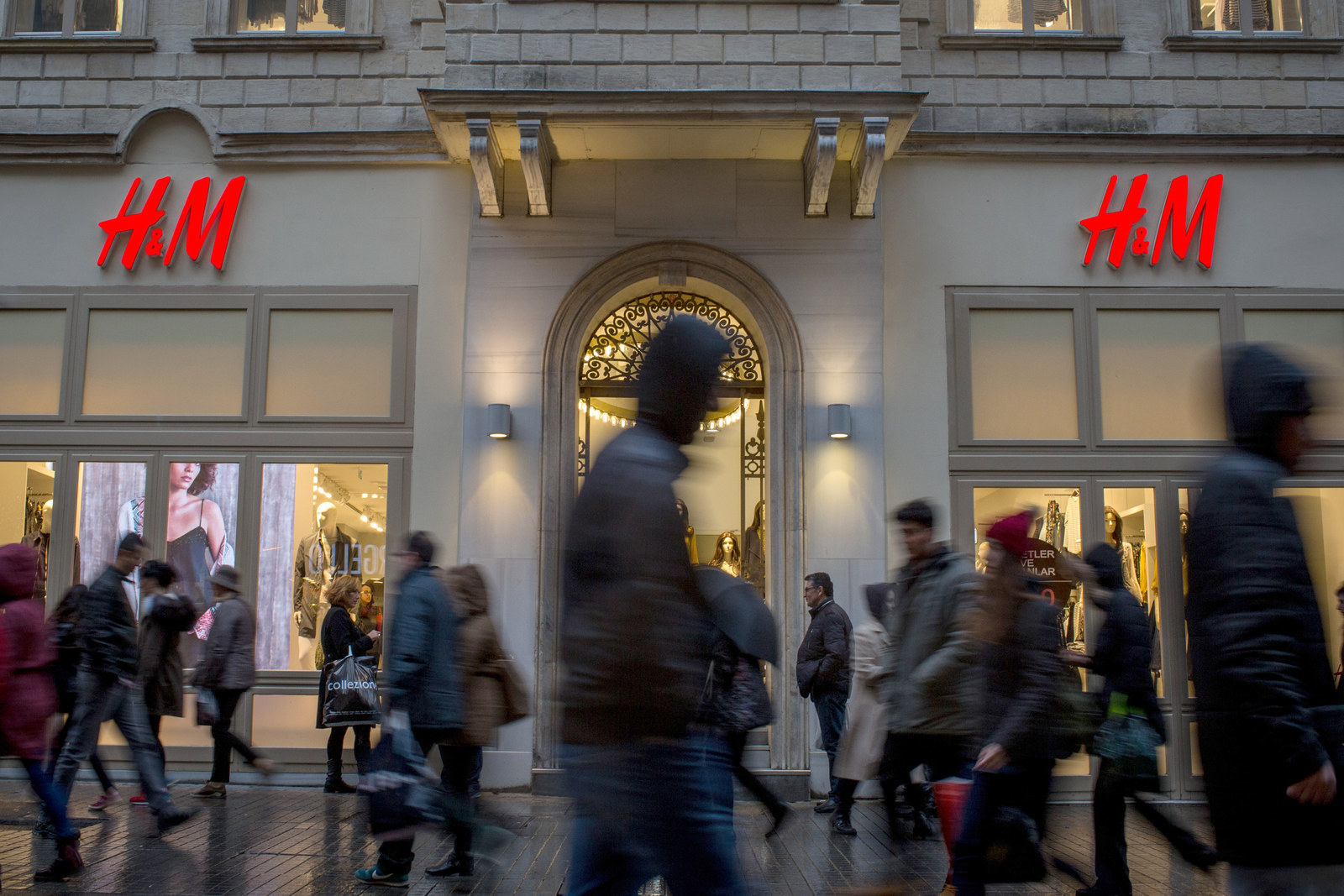 The world's second-biggest high street retailer said all current workers and new starters aged over 21 would be paid £7.20 per hour and above from Friday onwards.
A spokesperson added: "This will see an average increase of 9% for over 3,500 colleagues at sales adviser level. Therefore all current employees and new starters aged 21 years and over will receive above the national living wage."
Homebase
The DIY chain, which was recently bought by Australian outfit Wesfarmers, is set to change its name to Bunnings later this year.
The new owners are also changing the pay structure, increasing the salaries of all staff over 18 to at least £7.20 an hour, according to an internal memo seen by Retail Week.
House of Fraser
Staff over 21 will be earning at least the living wage at the department store chain. They were quietly informed a few months ago of the management's decision.
Ikea
The Swedish flatpack favourite is one of the few retailers in the UK that have signed up to the Living Wage Foundation's plan – rather than the watered-down government version.
It means all staff earn at least £8.25 an hour outside London and £9.40 an hour inside the capital. The rise announced last year affected nearly 5,000 UK staff.
John Lewis
The employee-owned department store said it has not distinguished between ages, pointing out that most staff were already earning at least the living wage.
All staff also get a bonus each year, depending on how well the business does. Last year it was 10% of their salaries – the lowest level for more than a decade.
Lidl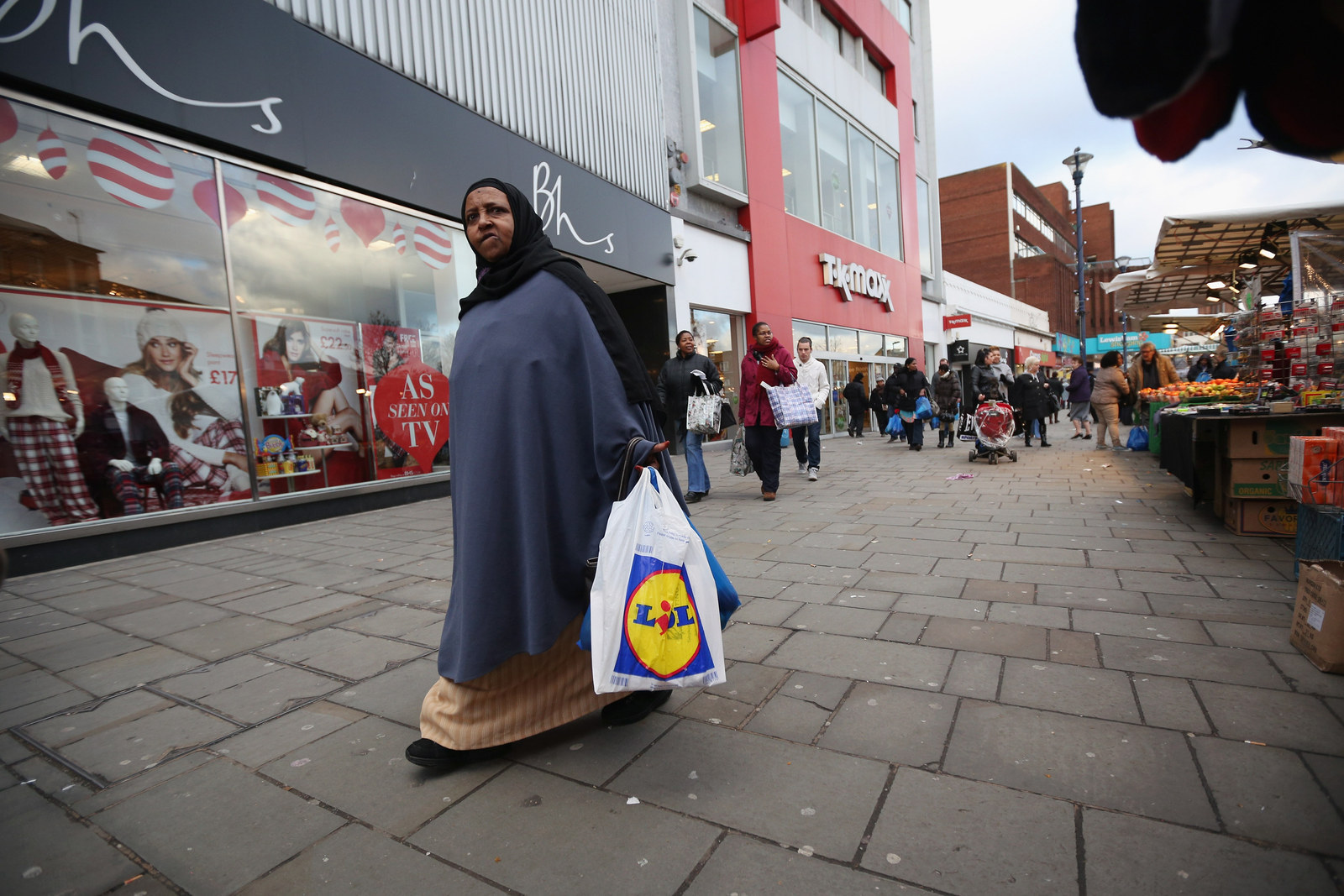 Like its German discount supermarket rival Aldi, Lidl has been putting traditional supermarkets to shame by signing up to the terms of the Living Wage Foundation.
Staff earn at least £8.25 an hour outside London and £9.40 an hour inside.

Marks & Spencer
The high street chain, which has been struggling in recent years, is well-known for generally treating staff well.
And the living wage is no exception, with M&S promising to pay the 22% of its workforce who are under the age of 25 the same as older employees.
McDonald's
The Big Mac chain might use zero-hours contracts for the vast majority of its staff, but those lucky enough to be given some shifts will earn at least the living wage if they are over 21. Hourly rates are:
Under 18: £4.75–£5

18–20: £5.75–£6

21–24: £7.20

25+: £7.25

A spokesperson said: "Our people have been instrumental to our growth and are responsible for serving over 3.5 million customers a day. We can confirm an average pay rise of 6.5% for our hourly paid employees in our company-owned restaurants."
Morrisons
One in four of Morrisons' staff are under 25, but they will not miss out on the living wage. A spokesperson confirmed that all staff will earn at least £7.20 irrespective of age.
Nando's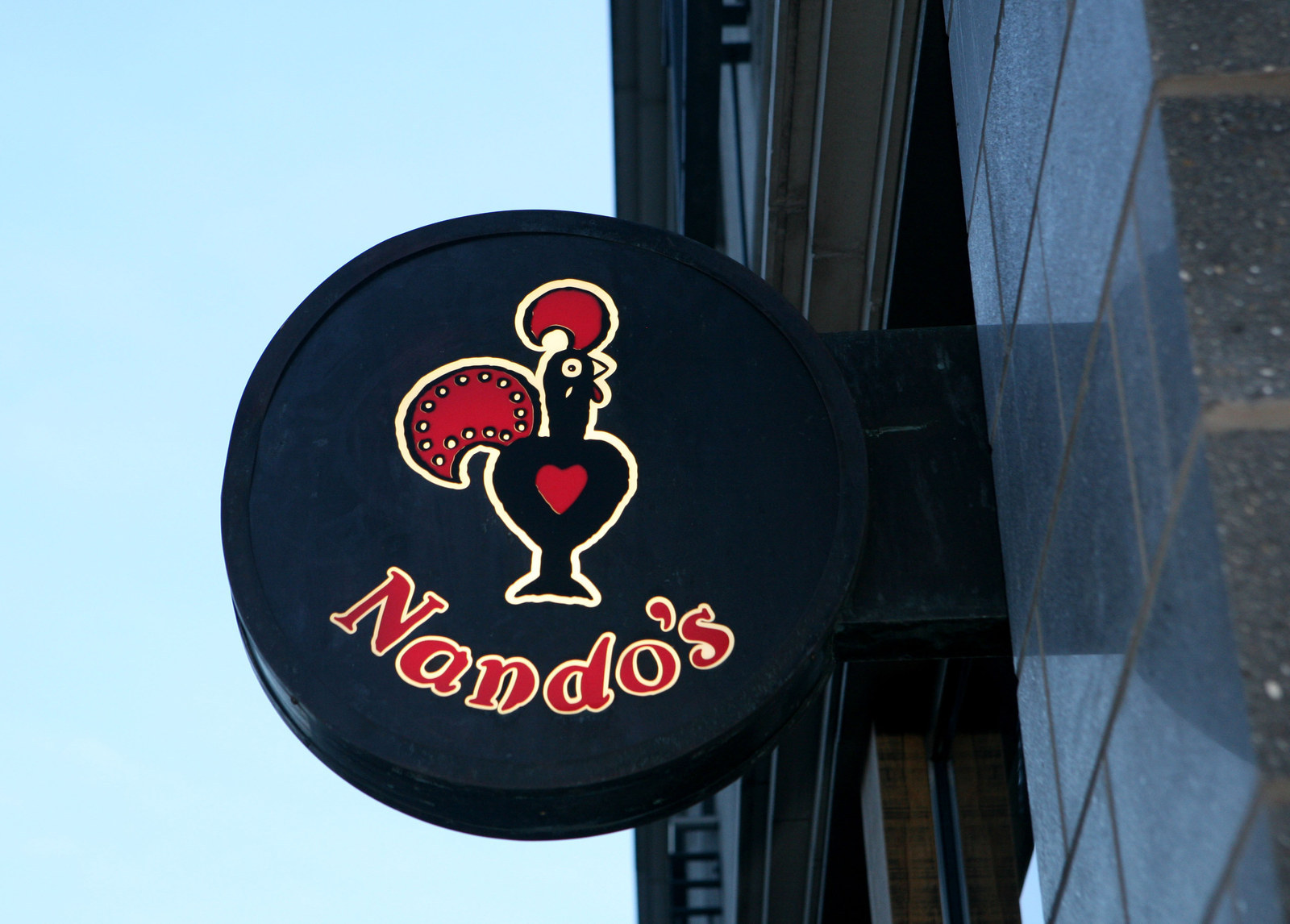 A Nando's spokesperson told BuzzFeed News: "From today, all Nando's employees will be paid a minimum of £7.20 per hour, irrespective of their age."
Pets at Home
The pet supplies chain said the introduction of the living wage would cost it an extra £2 million to £3 million a year.
But bosses added that it would increase starting salaries from £6.79 an hour to at least £7.20 an hour for all its staff, regardless of age.

Sainsbury's
The supermarket admitted the rise in its wage bill from the living wage would cost the company an extra £13 million in the next six months.
But despite that, bosses have promised to ignore age differences and pay at least the living wage to all.
Starbucks
Starbucks said bosses "fully support" the national living wage.
A spokesperson said: "With over 50% of our staff under the age of 25, we are ensuring the increase in salary applies to all employees and will not use lower rates for younger partners or apprentices."
SuperDry
Idris Elba's favourite high street fashion brand said it would be paying staff the new national living wage irrespective of age.
Ted Baker
The fashion chain seemed confused to get an inquiry about the living wage. A spokesperson said it did not really affect them because all staff get paid about the living wage already.
Tesco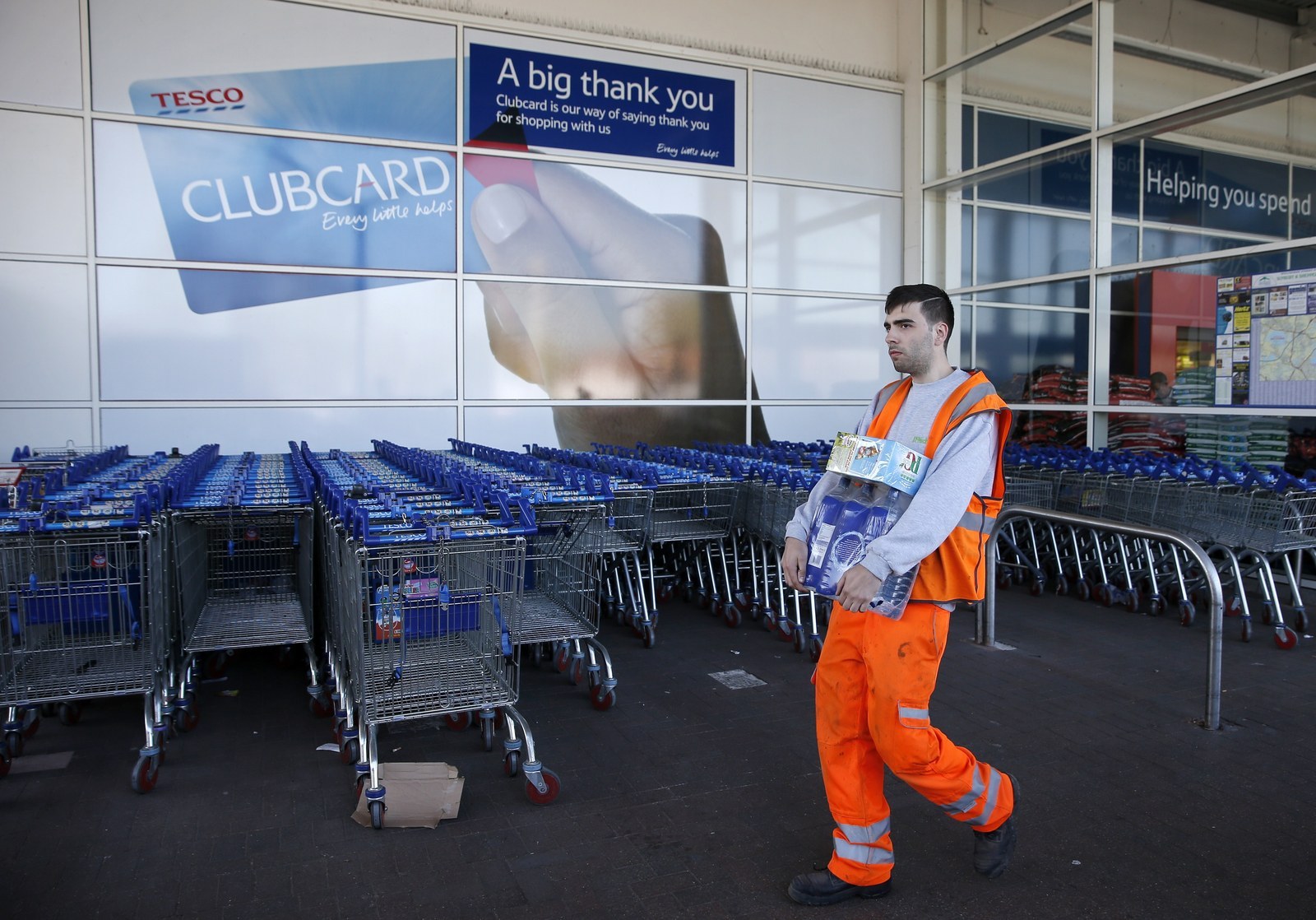 The UK's biggest supermarket might be under investigation by the Serious Fraud Office for dodgy accounting, and struggling to make a profit.
But in February the supermarket revealed a 3.1% pay rise for all workers in its stores, taking the hourly rate of pay for "established" employees to £7.62 per hour. New starters under 25 will also not earn less than the living wage.
Waitrose
Like its sister company, John Lewis, the middle-class shopper's supermarket of choice, which is owned by its employees, already pays all its staff above the living wage.
And in conjunction with John Lewis, Waitrose staff also get the annual bonus, which was 10% of their salaries last time round.
Zara
The world's biggest fashion chain said it would pay staff above the living wage regardless of age.
A spokesperson for parent company Inditex said: "We are pleased that we are able to pay fair and competitive wages to all our employees, which reflect their hard work and dedication. In the UK, we already pay wages in excess of the wage hike across all ages thanks to significant commission rates."

Over-25s only
Argos
The catalogue business, which is about to be bought by Sainsbury's, said staff under 25 would not benefit from the living wage – although maybe its soon-to-be new owners will have a change of heart?
A spokesperson did point out though that some employees earn higher salaries depending on which part of the country their store is in. However, it does not look good when Homebase – which Argos used to own – has just said it would increase wages for under-25s.
B&M Bargains
Like its name suggests, bosses at the high street chain want a bargain wage bill and will not pay staff under 25 the same as those over the living wage threshold.
A spokesperson for the retailer, which is registered in Luxembourg, said: "We will keep the market under constant review."
Halfords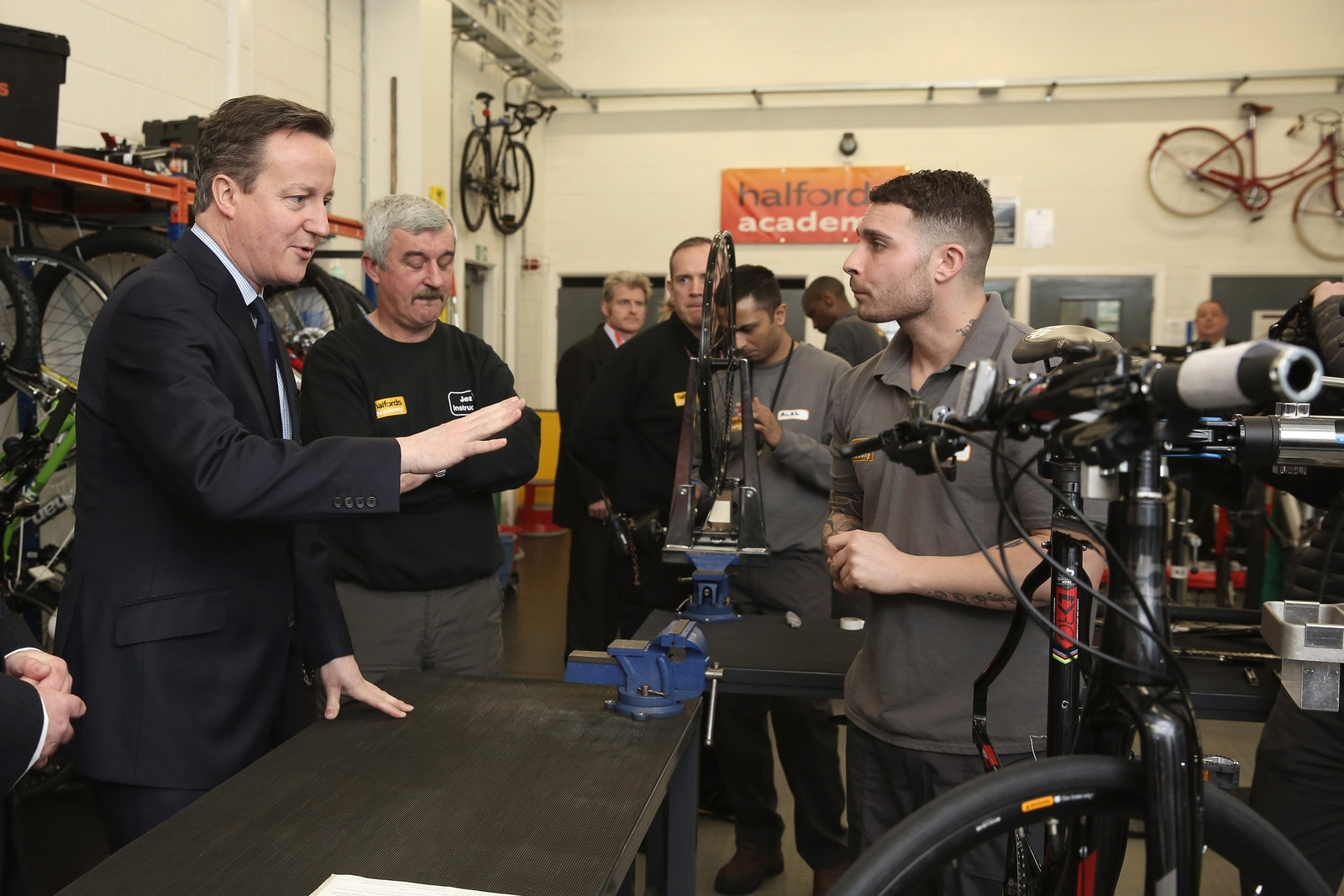 The bicycle and car parts chain is not going to pay under-25s the same as over-25s.
A spokesperson said the company was investing in a training programme that can see staff increase their salary.
Mothercare
The baby and mother chain did not get back to BuzzFeed News with an answer.
But an investigation into its recruitment channels, including talking to stores, revealed that new starters under 25 should not expect to be earning the living wage.
Next
Unlike its fierce rival Marks & Spencer, Next has decided it will not be paying staff under 25 the living wage. Chief executive and Conservative peer Lord Simon Wolfson has already criticised the new wage rises, saying they will severely hit the retail industry.
The company has recently come under fire for scrapping premium payments to staff working on Sundays.
Poundland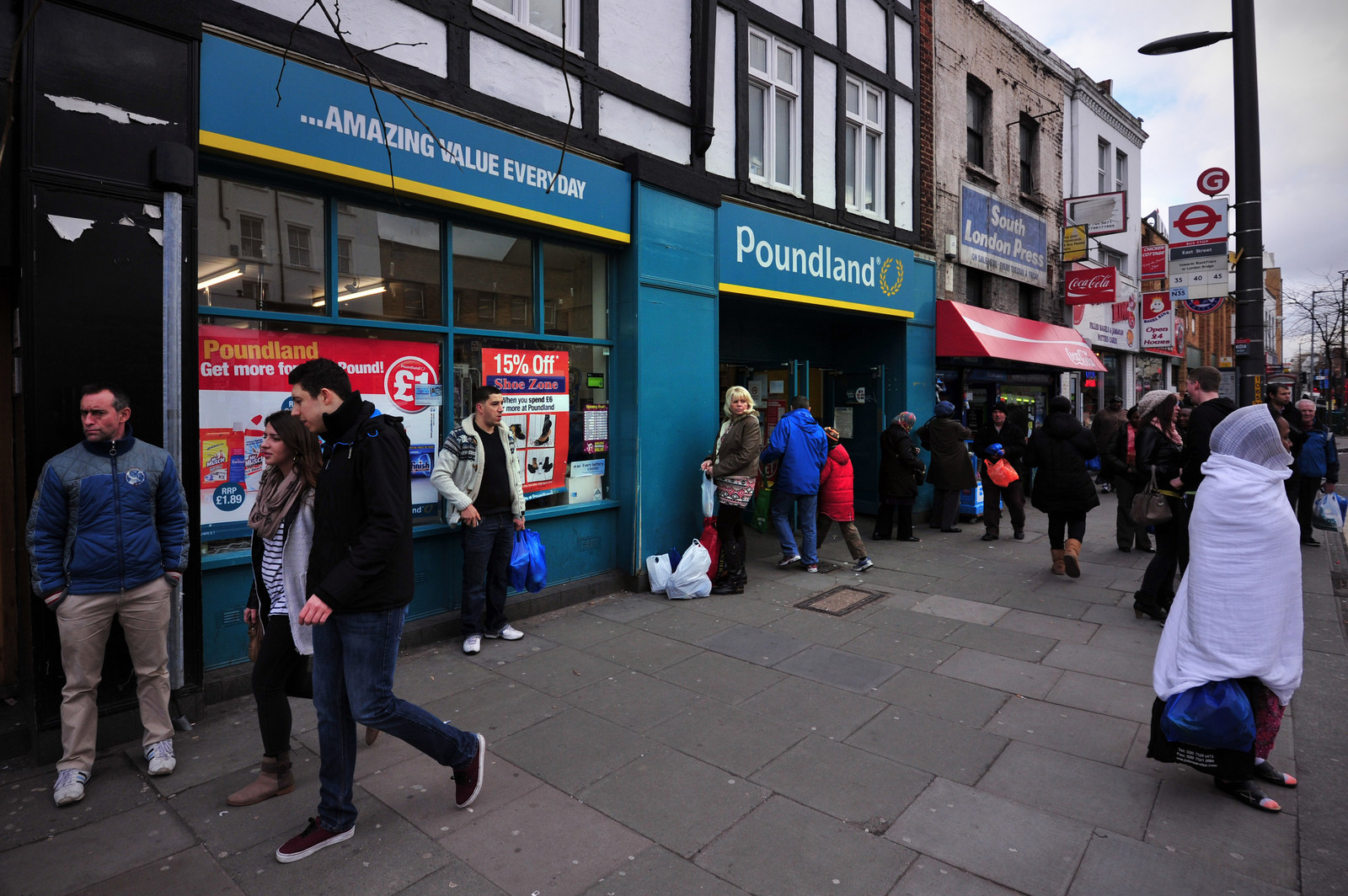 Like B&M Bargains, Poundland also wants a bargain budget sheet when it comes to wages, and will not be extending the living wage to workers under 25. With the company recently admitting it isn't performing as well as it hoped, every penny, or pound, seems to be counting.
Primark
"The national living wage is something we embrace," a spokesperson told BuzzFeed News, without elaborating.
However, a search on the Primark jobs website revealed the hourly rates for a retail assistant job are:
Under-18: £4.44

18–20: £5.91

21–24: £6.83

25+: £7.20
Sports Direct
The Millwall FC of the retailing world has faced numerous criticisms of its employment practices – including the excessive use of zero-hours contracts and poor working conditions in its factories. So it is little surprise that a spokesperson would not elaborate on pay for under-25-year-olds.
However, he did point out that founder Mike Ashley announced a 20p-per-hour pay rise to all staff. BuzzFeed spoke to a member of staff who said under-25-year-olds had not been told they would be getting the living wage rates.
WHSmith
To their credit, bosses at WHSmith were pretty quick in saying they would not be paying staff under 25 the same as over-25s.
But with criticisms aimed at the state of the retailer's carpets and the VAT boarding card scandal, WHSmith is used to the odd attack on its reputation.
No response
BHS
Game Digital
JD Sports
New Look
Topshop
BuzzFeed News approached the five companies named above, made inquiries in stores, and searched job adverts, but got no answer. What have they got to hide, we wonder?
UPDATE
The CEO of Carpetright got in touch after seeing this article to say the company would also pay the national living wage to those under 25.