We Went To An IRL Willy Wonka Factory And Here's What Happened
Here's the full scoop (LOL).
by
,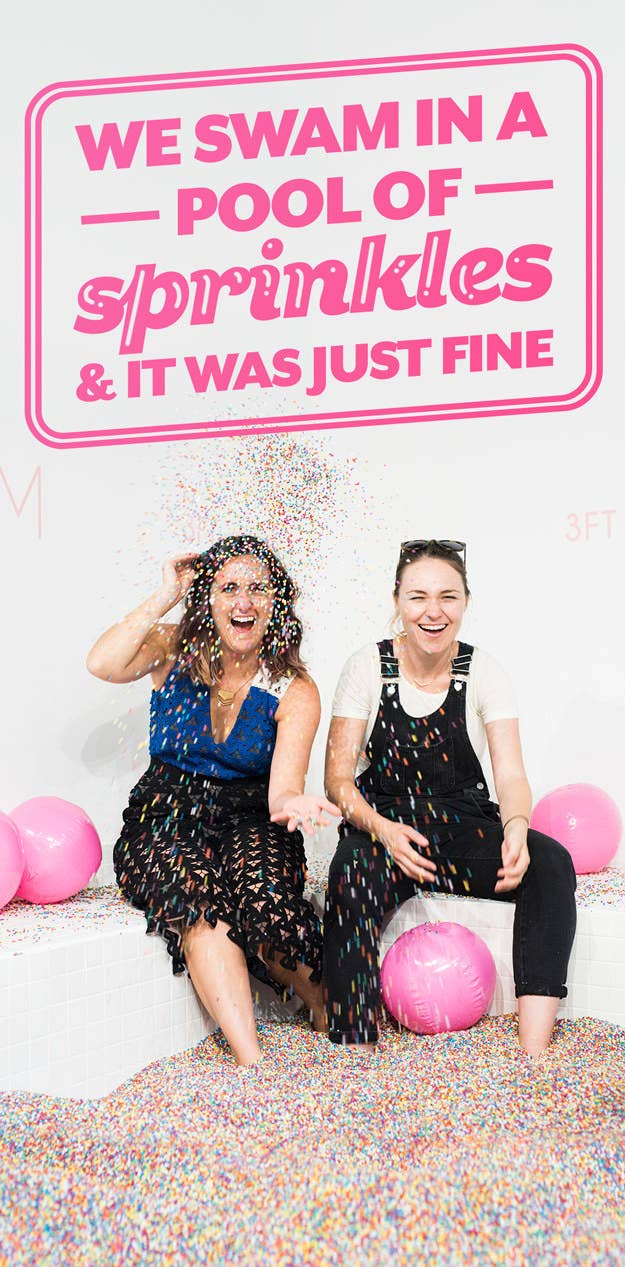 This week in NYC marks a momentous occasion: the opening of all our childhood fantasies, the Museum of Ice Cream.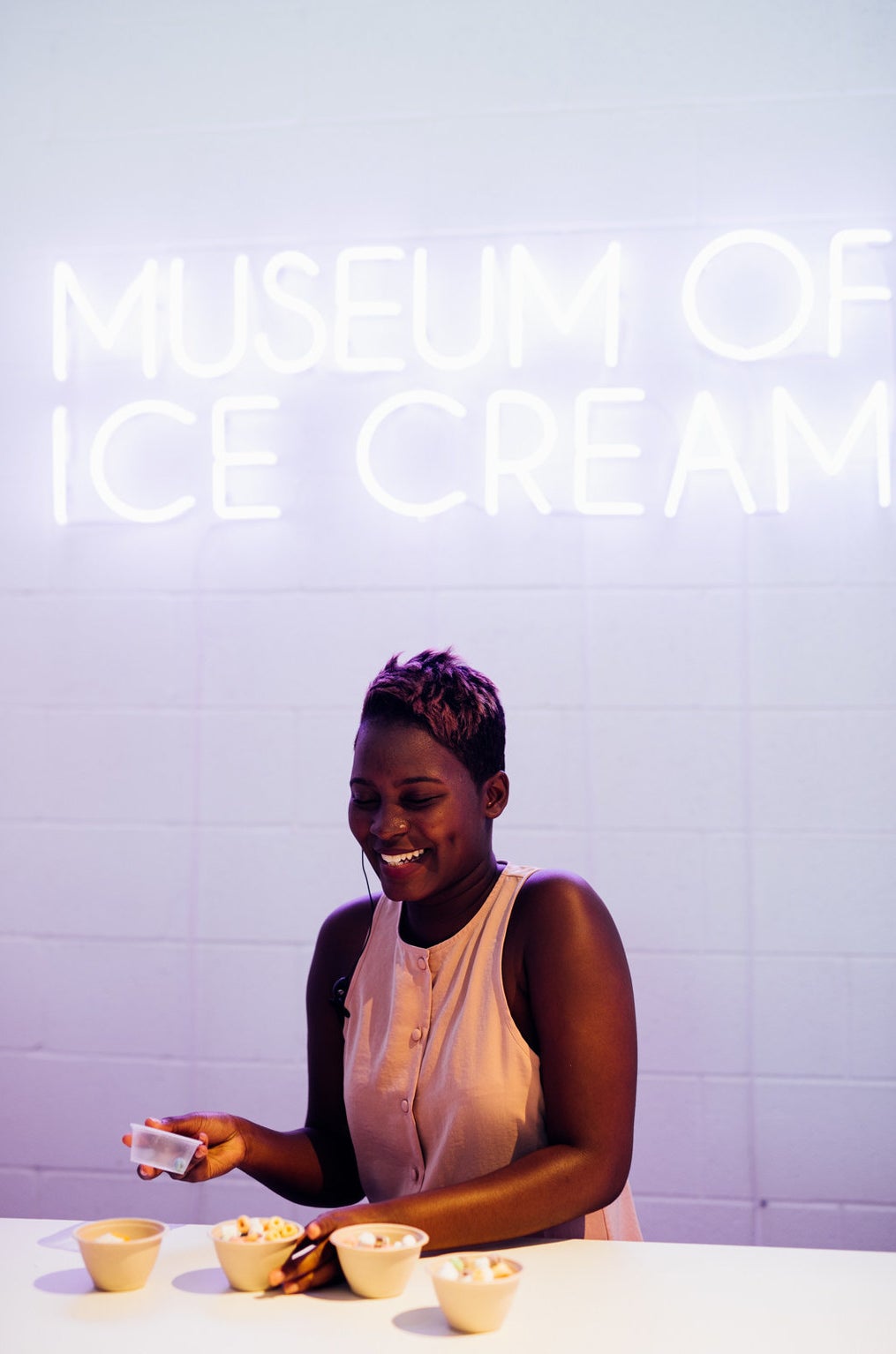 FYI: Turns out, screaming will not get you into the grand opening of the Museum of Ice Cream, but paying $18 will. This NYC pop-up sits across from the Whitney and is only open through the end of August. Its official first day is Friday, July 29, but it's already sold out. We're sorry.
This museum promised real ice cream and a sprinkle pool. We obviously had to check it out for ourselves. Here is what we experienced:
1.
Walking in, you're immediately met with cheery colors and an ice cream stand. EXCITING AF.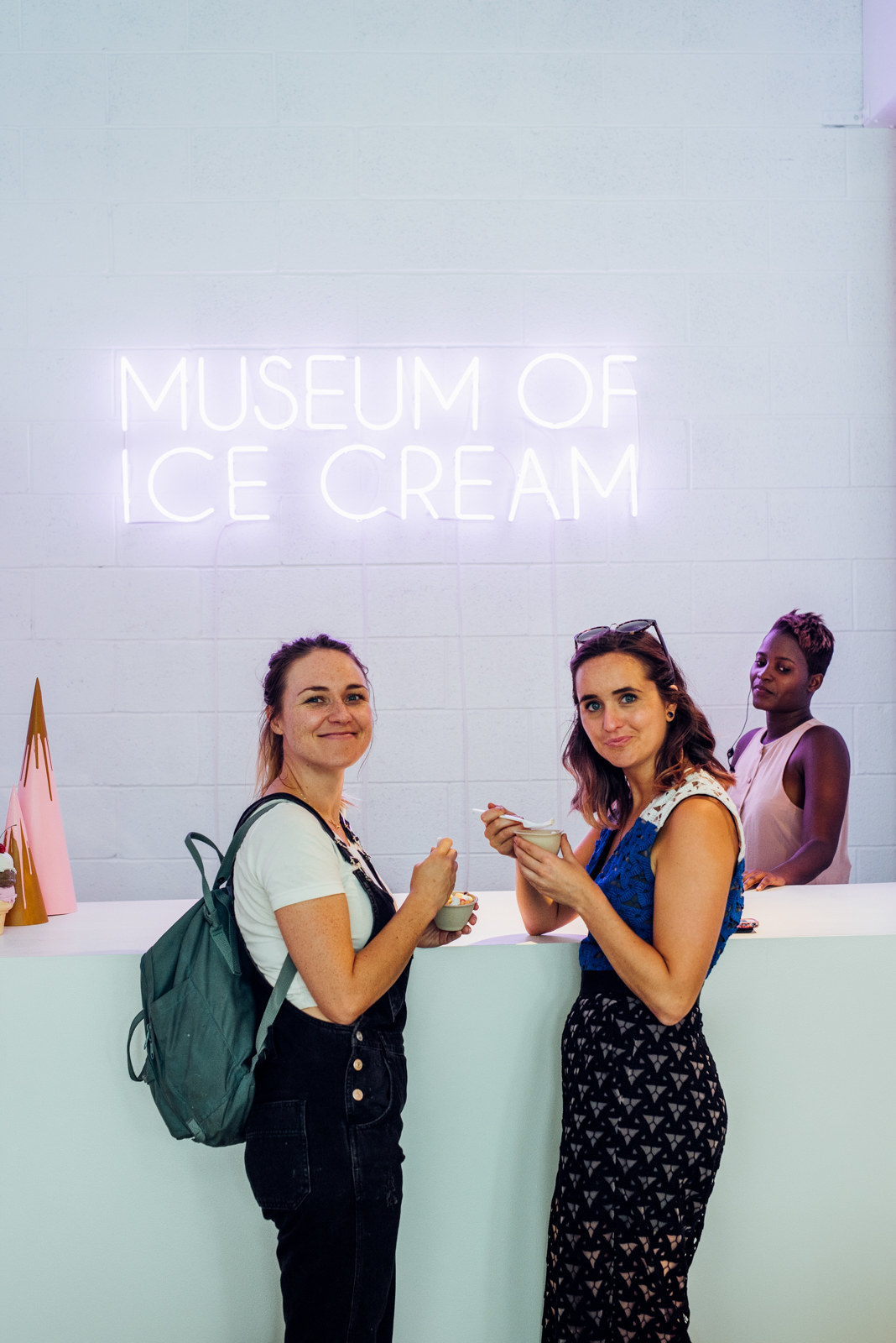 2.
Then there were edible balloon animals.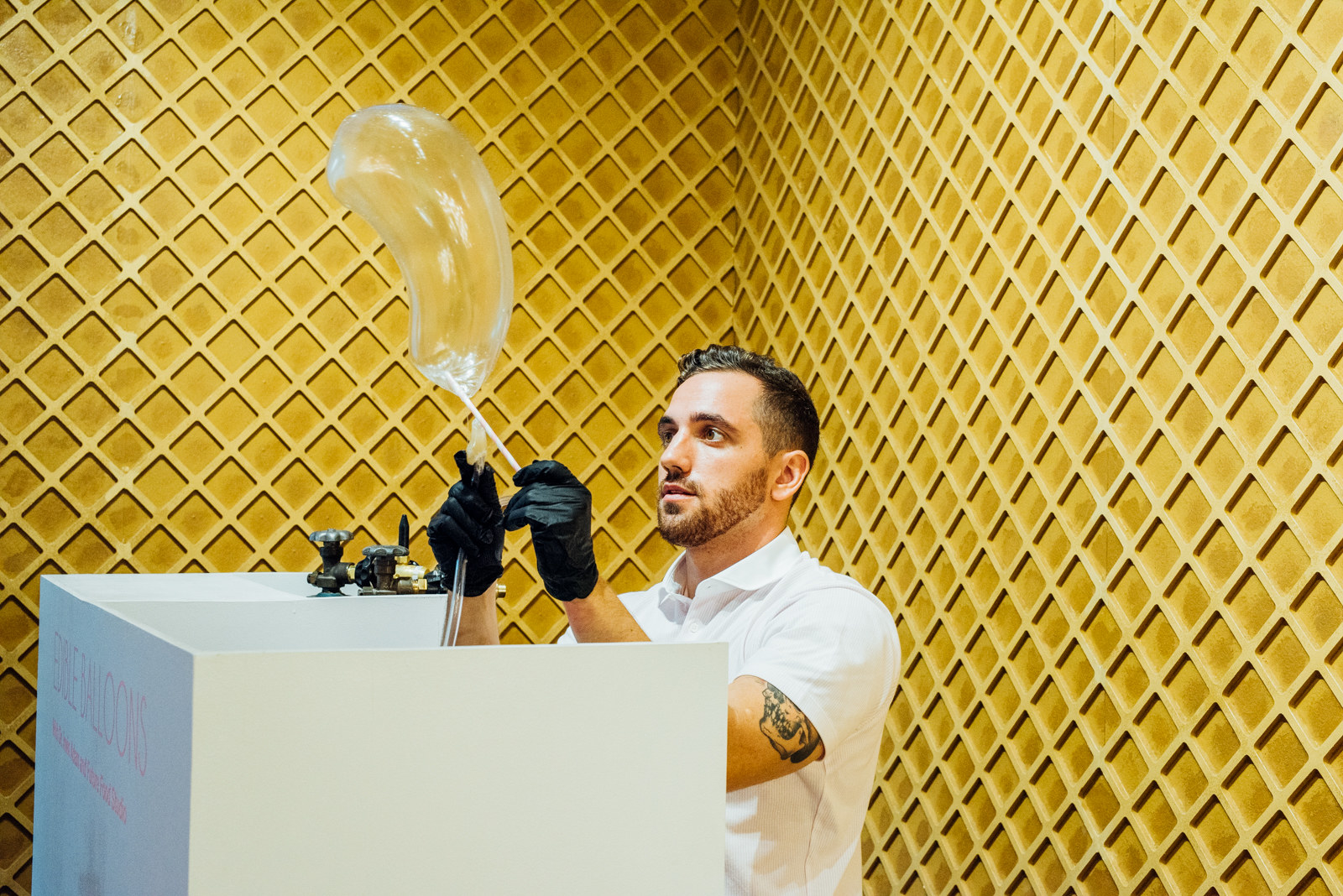 3.
Next: the world's largest ice cream sundae.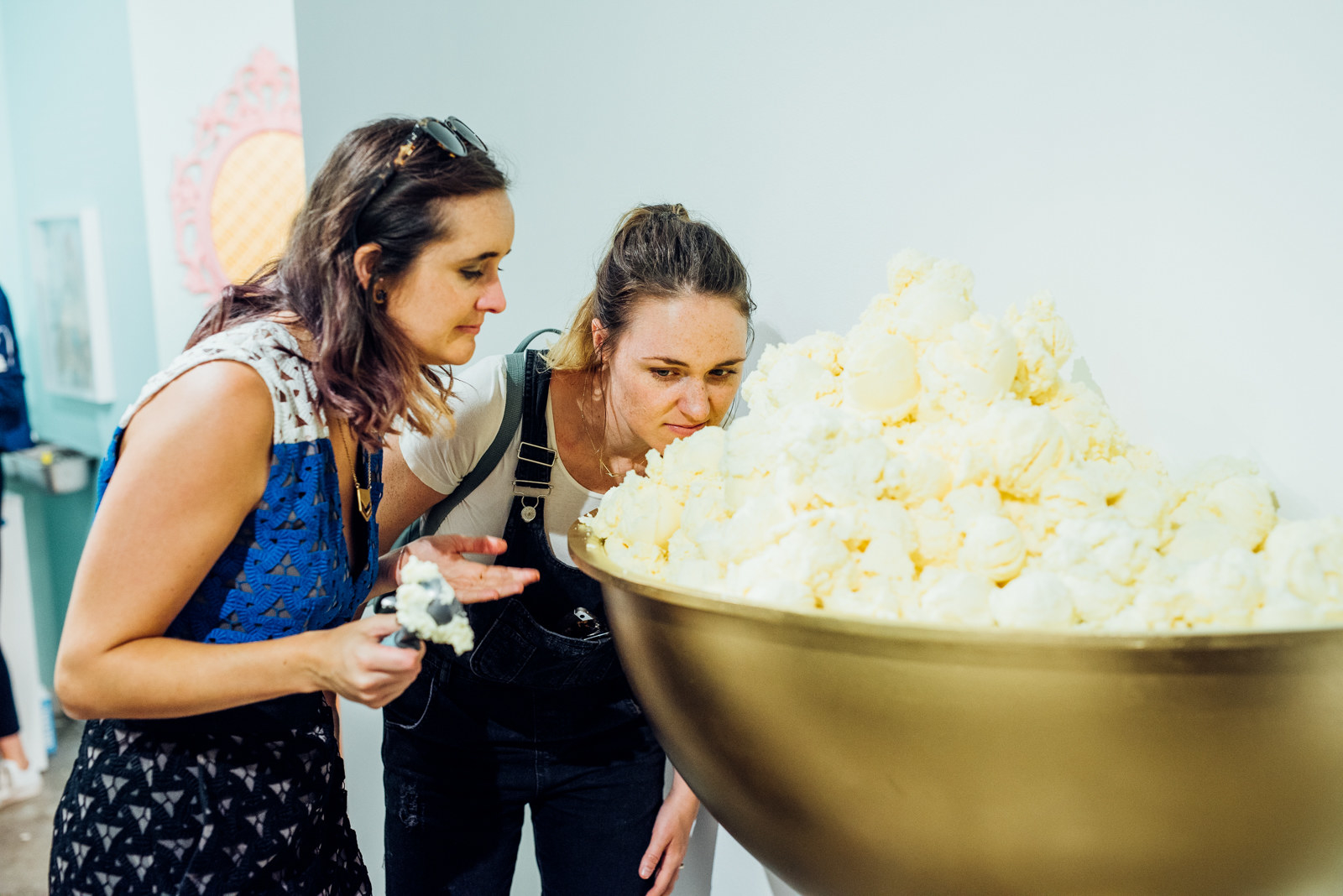 4.
And then...the chocolate room?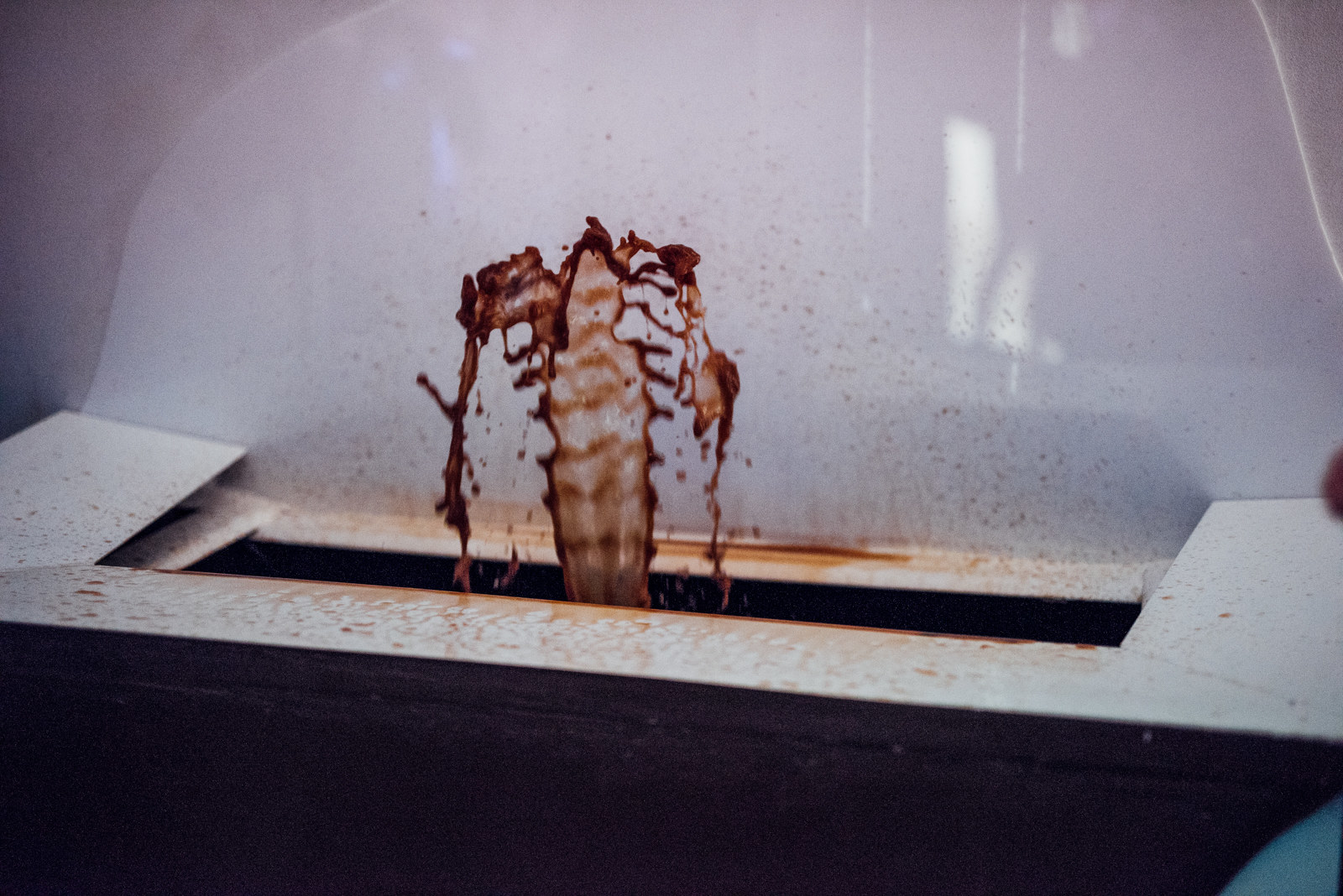 5.
At last, we encountered the belle of the ball, the reason for coming, the candy room in Willy Wonka: the Pool Filled With Fucking Sprinkles.
But hey, we got to swim around in some beads on a Thursday.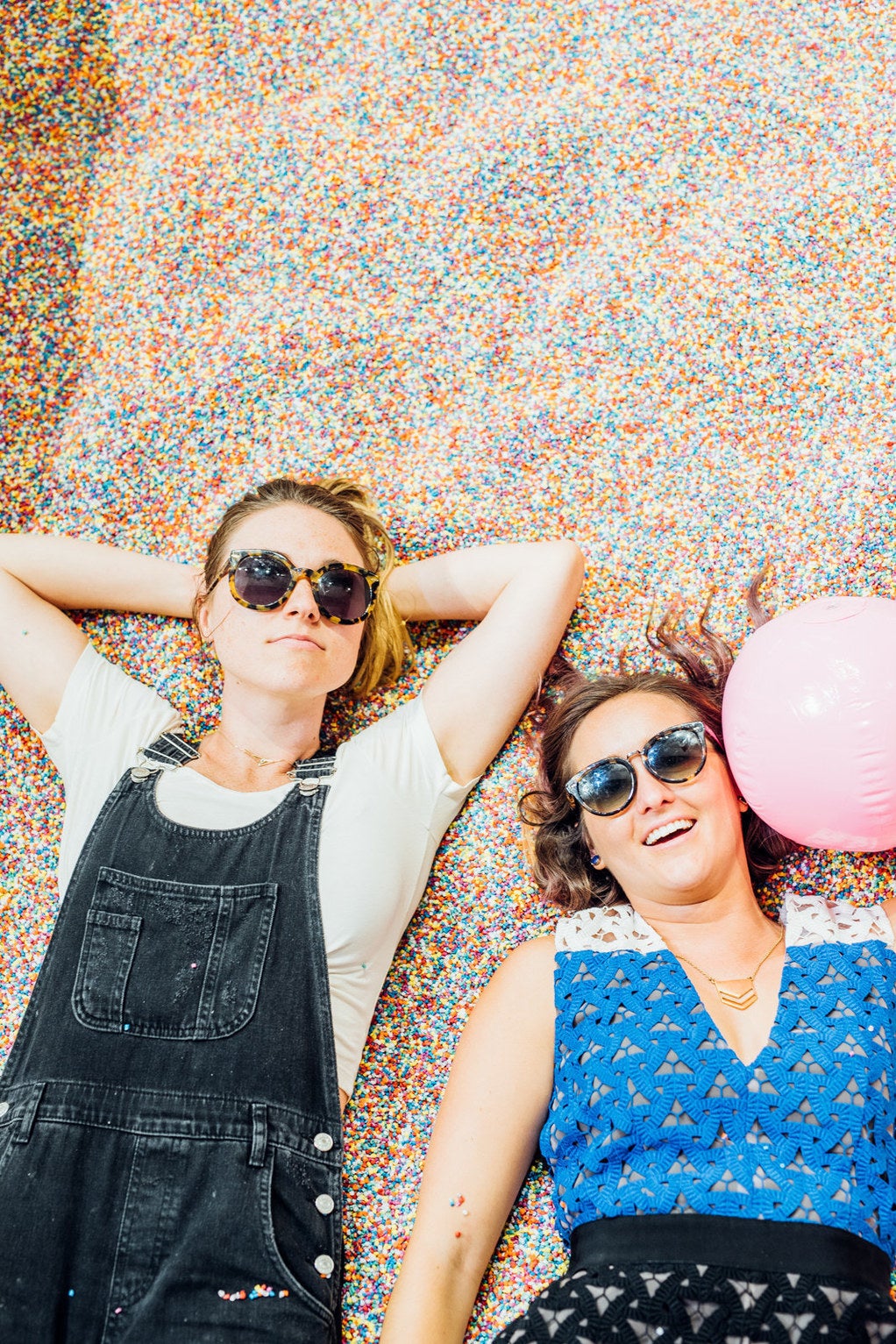 The beads also stayed with us, long after we exited the museum. Please see Chelsea's head: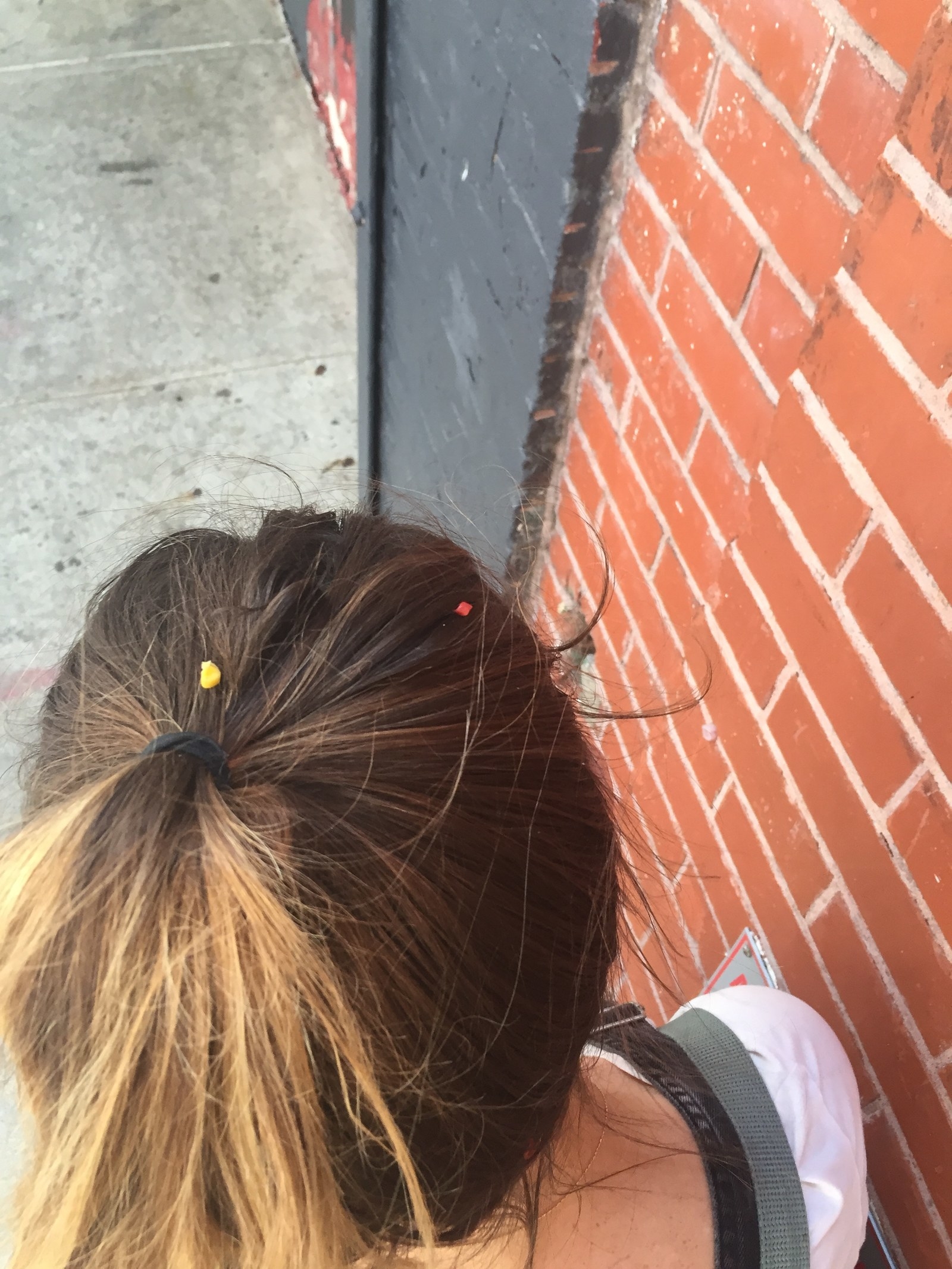 6.
Then we taste tripped with some lemons.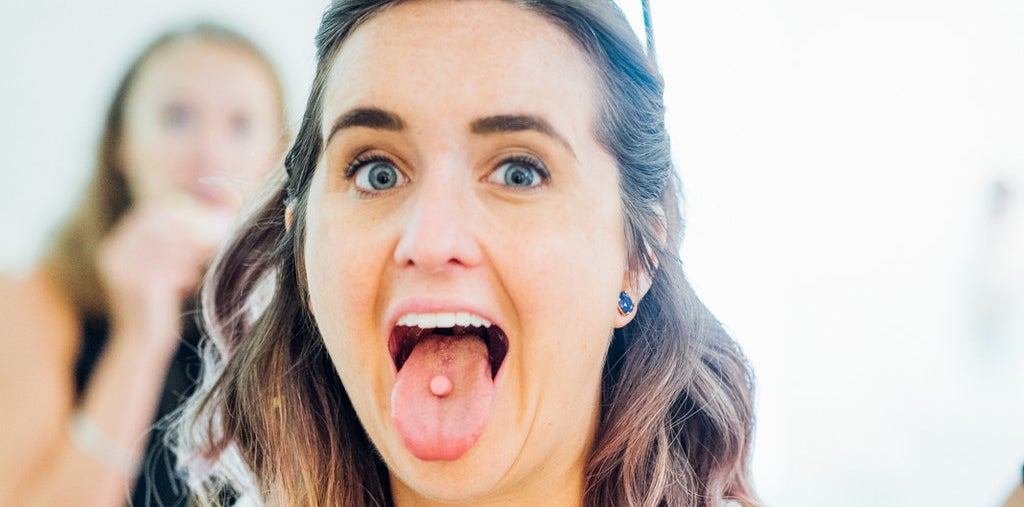 Shedding "sprinkles" with every step, we next made our way to the taste tripping station. We were given a berry tablet to melt on our tongues and confuse our taste buds. Supposedly when we ate something sour, it would taste sweet.
A hand appeared out of a wall and handed us soft serve ice cream with lemon. Like this was some serious Wonka shit right here.
7.
Art. There was also lots of art that we definitely got.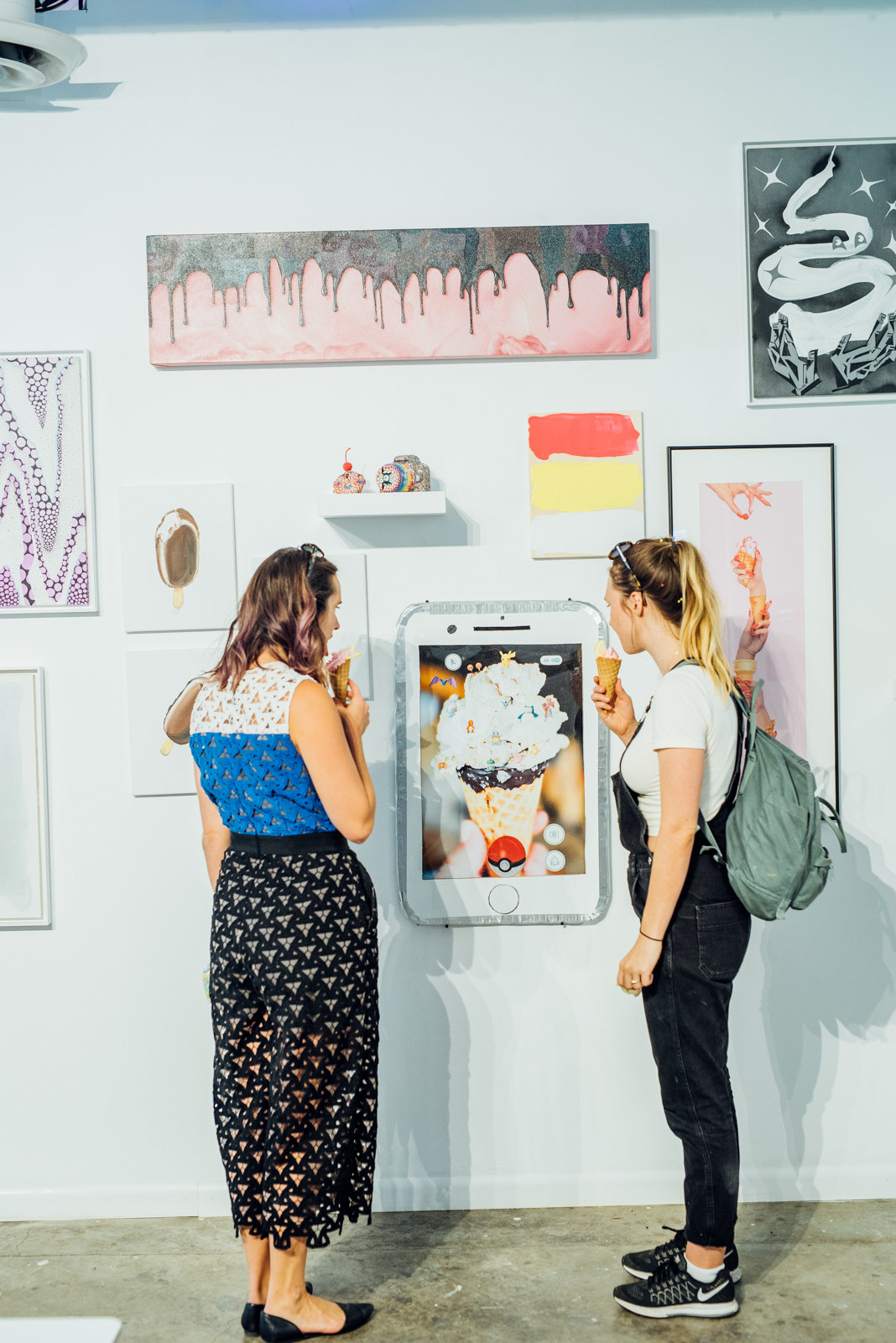 8.
After stuffing our faces with candy and ice cream, we played like kids on the swing set and scoop-shaped seesaw. Again, like children, we soon got bad tummy aches. Sorry mom, we never learn.
The seesaw really worked!
9.
Final Exhibit: Now You've Got A Tummy Ache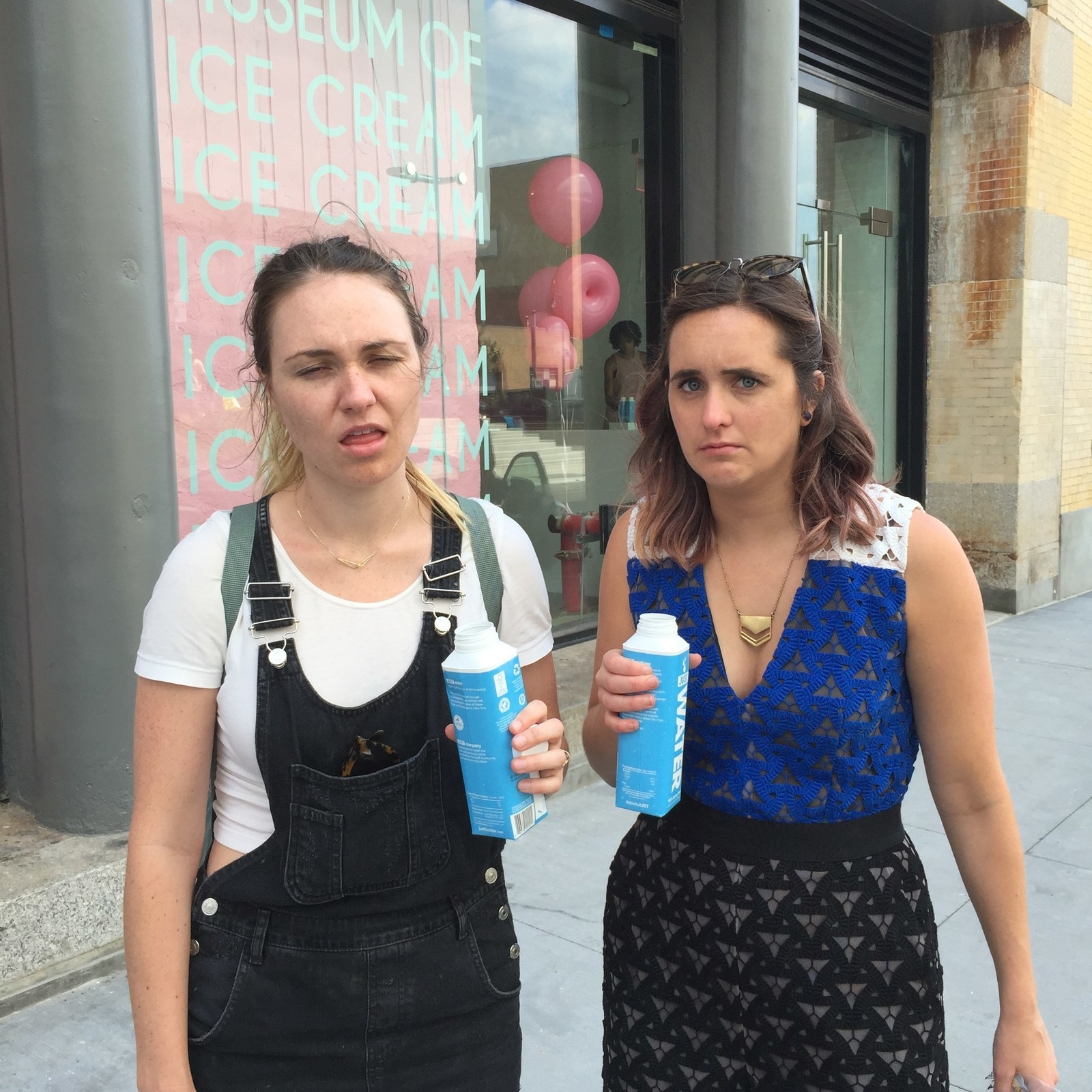 This NYC pop-up ice cream museum opens this Friday. Unfortunately, tickets are already sold out through its Aug. 31 closing date. If you worship at the feet of frozen milk and sugar, there's still a chance you can get in if you check back for more tickets released on the museum's Instagram for opening day.