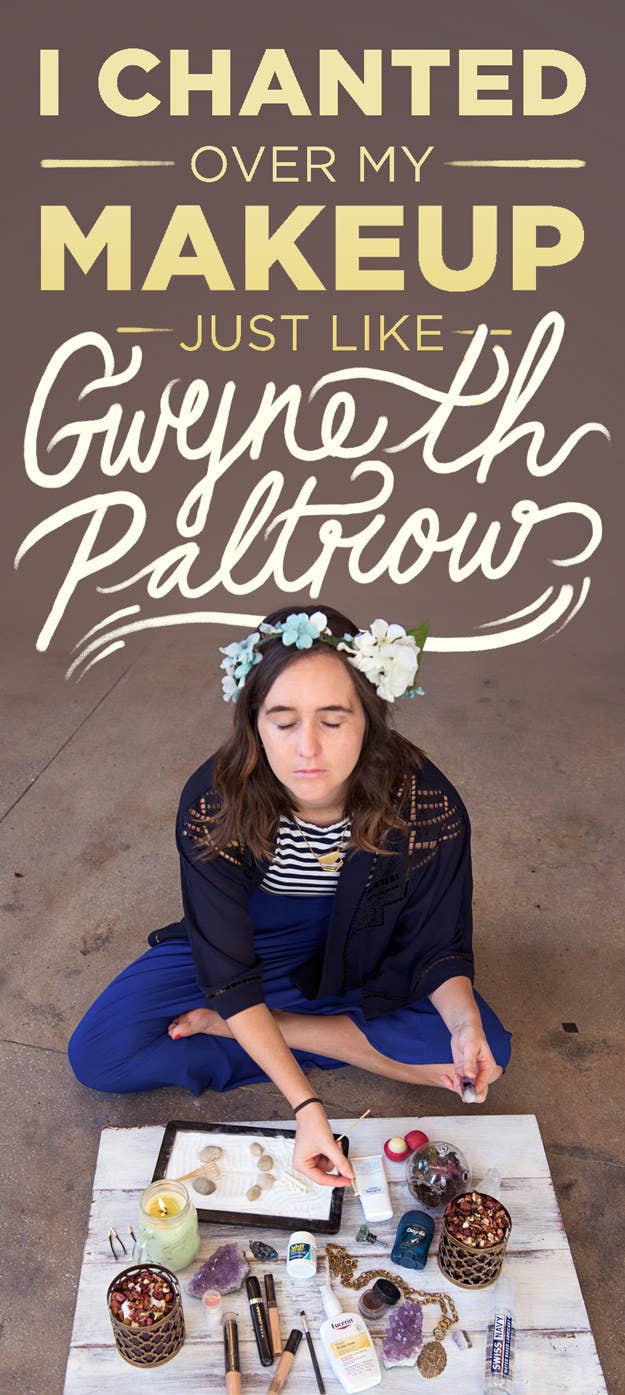 In my ever-exhaustive search to be hotter, I'm constantly turning to celebrity greats for advice: it was from Kim Kardashian that I got the idea to (tape my boobs), and from Gwyneth Paltrow that I got the idea to cleanse myself with soup. But more on that another time.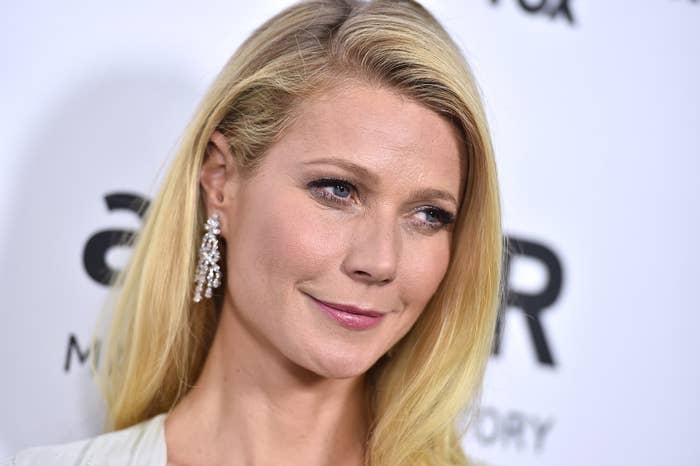 About a week ago, in search of more life secrets, I went to every earth princess' favorite website, Goop, to see if Gwyneth Paltrow had any more health and beauty wisdom to bestow. She never disappoints — she's recommended sex dust, 18K gold dumbbells, and moon juice.
As always, Gwyneth delivered.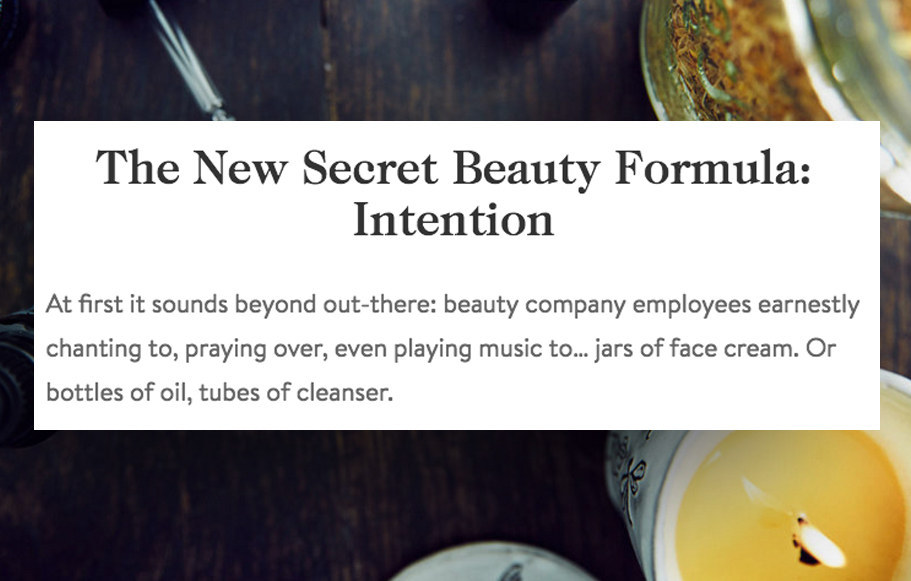 I immediately spread out all the products from my morning routine, lit a candle, and began chanting.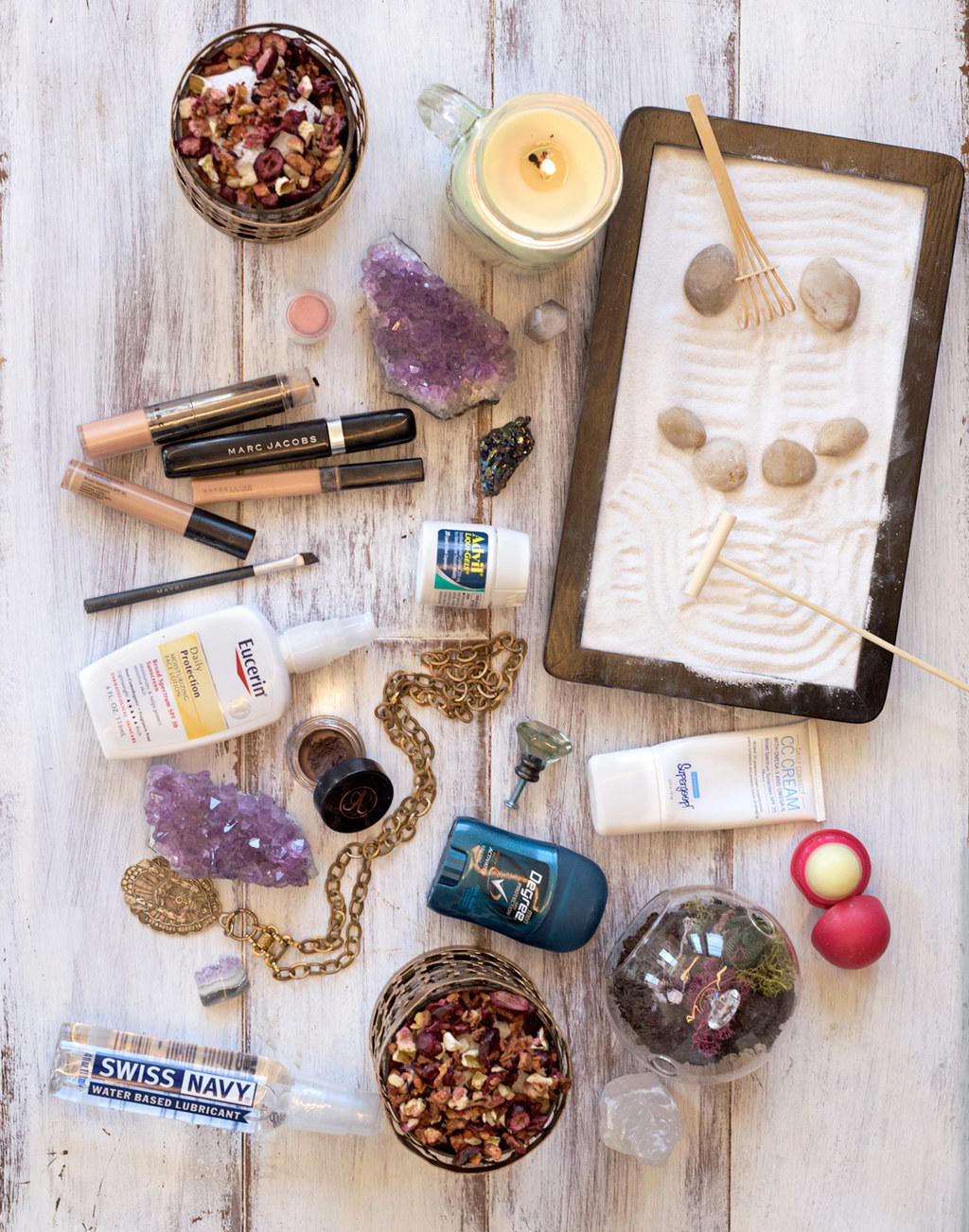 According to Goop, Sodashi Skincare plays an "Ayurvedic rain melody" to cleanse their active skin treatments, so I did the same.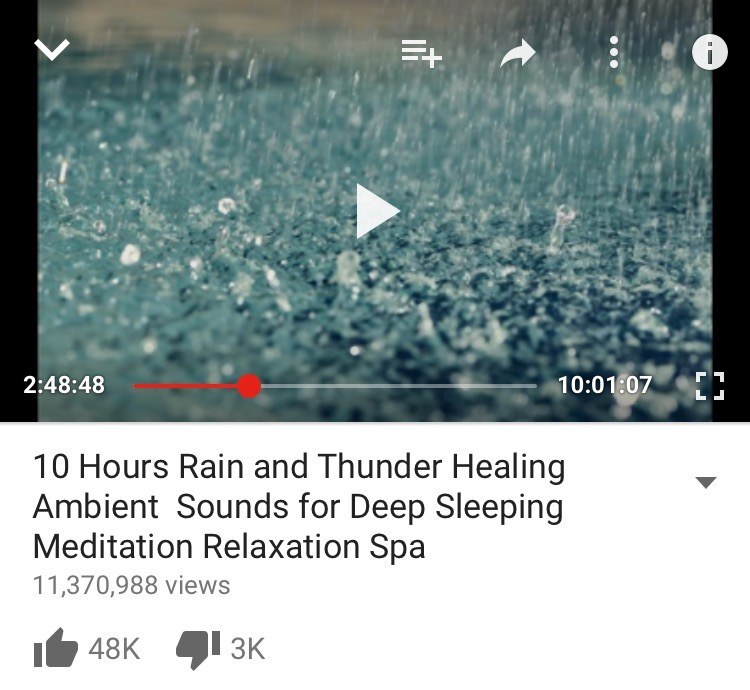 I lit some weird herbs on fire to clear the air of mean energy.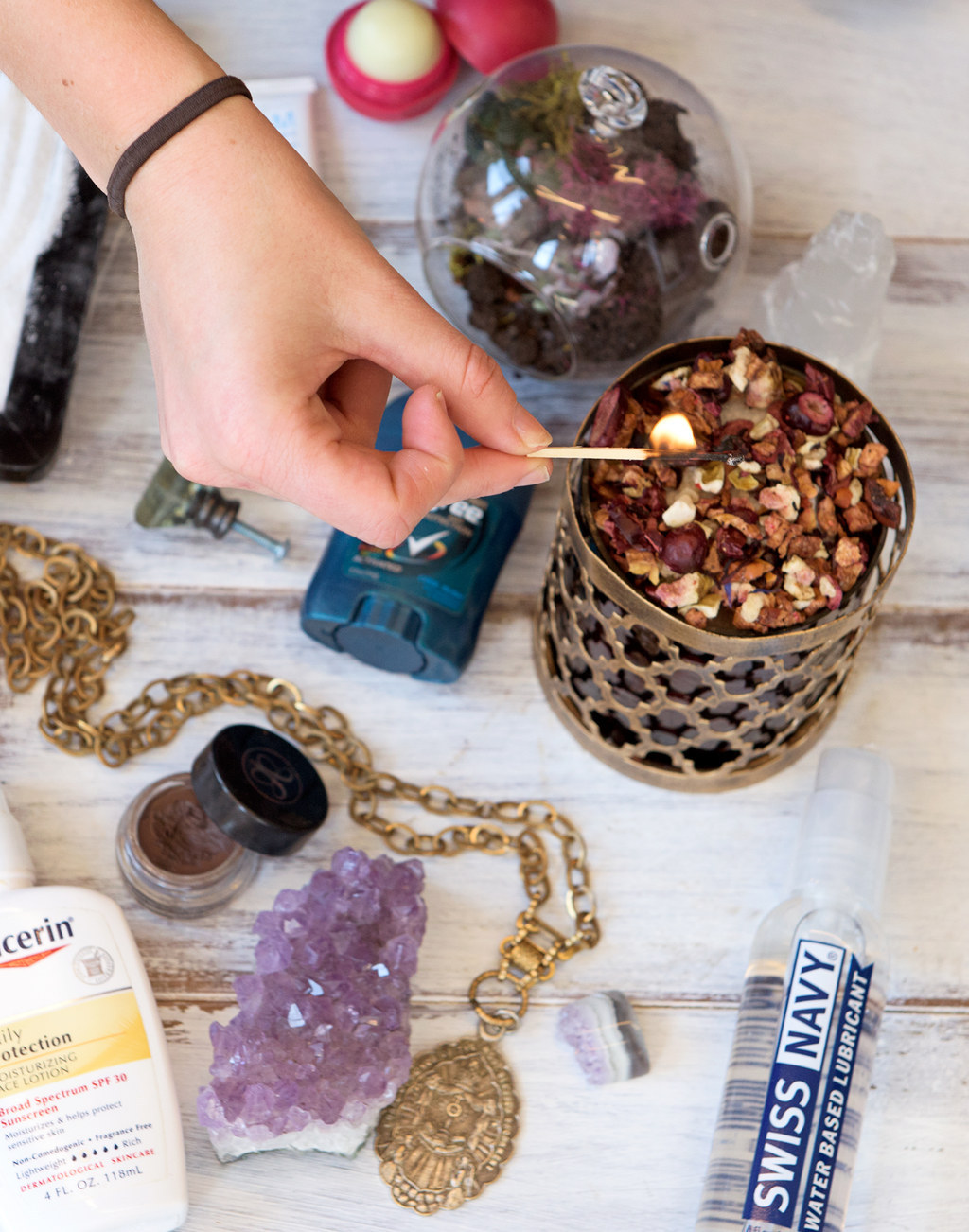 And then, I chanted:
"BB cream, you are wonderful. You will make my skin smooth and sexy. Mascara, you will make my eyes pop wide open so that I may see the world in all its beauty. I love you, Advil. Never change. Each and every one of you are special to me. You serve a mighty purpose: to make me hot. And for that I am thankful. A-women."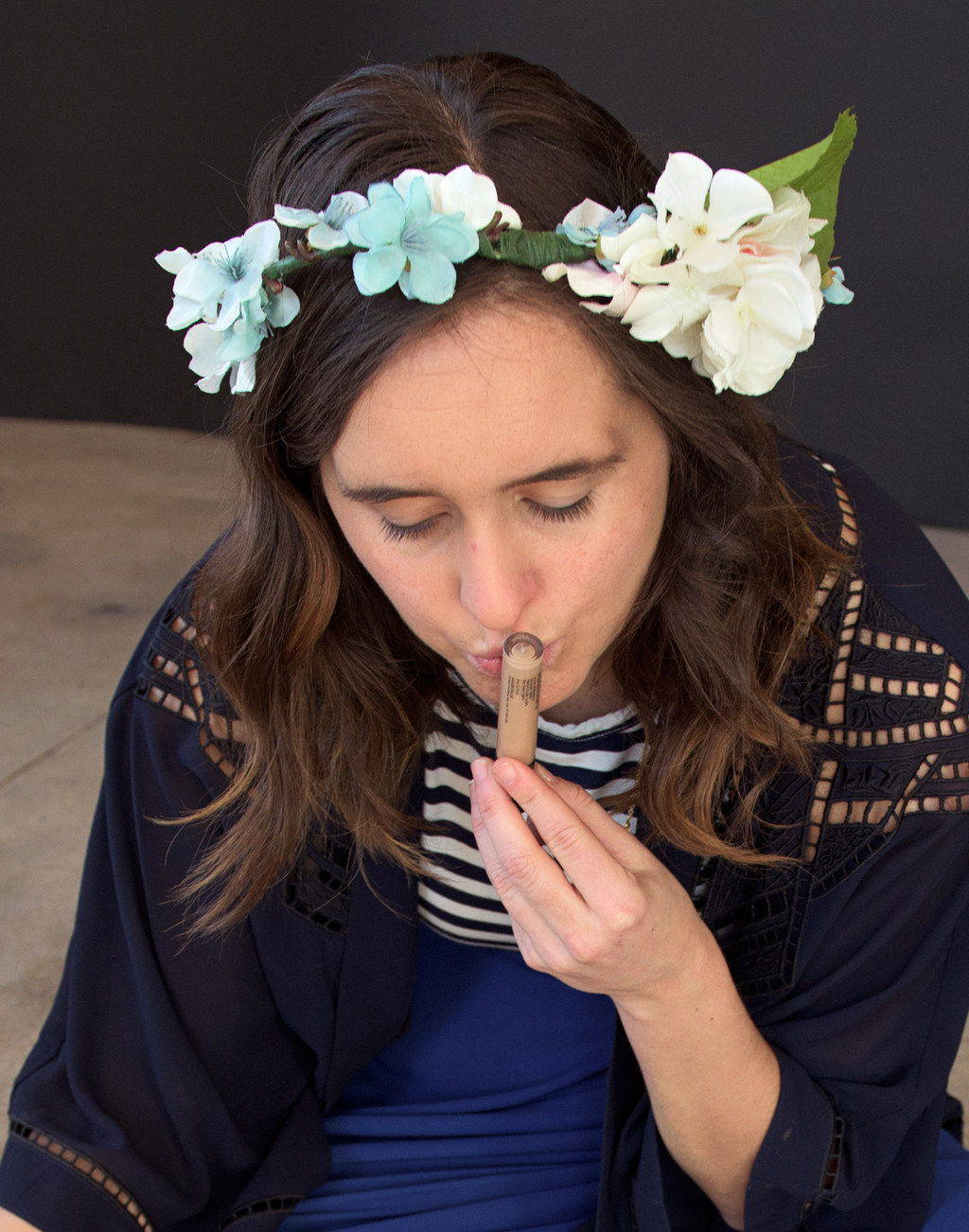 I hadn't been able to find any reference to the length of time I needed to chant in order to cleanse my products of evil spirits, so I stuck with twenty minutes. Then it was time for the true test: I put my lotions and makeup back on.
Here is my before and after: