Four courageous, fluffy dogs from across Canada were awarded with medals today for the brave actions they took to save a human life.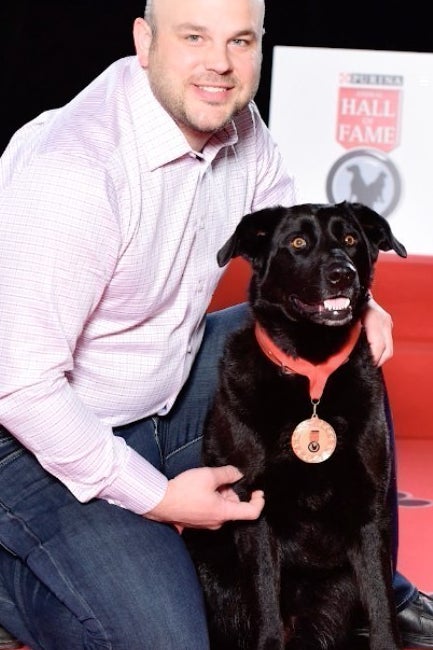 From alerting their owners to life-threatening medical emergencies to saving them from extremely dangerous conditions, these dogs were well-deserving of such a celebration. And everyone cried, obviously.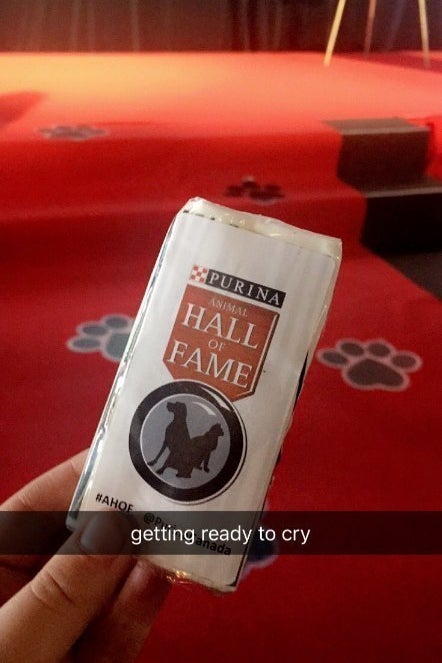 Here are the Canadian hero dogs you need to know:
1.
The first to walk the red carpet was Raya, a 4-year-old black Labrador retriever–Norwegian elkhound cross from Fort St. John, British Columbia.
Raya put her life at risk to save her owner Brent and his mom when they went on a hike and were confronted with a bear.
The bear continuously charged at them while trying to protect its young cub. That's when Raya jumped into action.
2.
The next proud pup to be honoured was Rex, a 9-year-old Alaska malamute–German shepherd cross from Aberdeen, Saskatchewan.
Rex put his owner Noreen's safety first when he saved her from a house fire.
Noreen had developed pneumonia and decided to take a sleeping pill to get some rest before Christmas. She went into a heavy sleep and didn't wake up when her home's two smoke and carbon monoxide detector alarms went off. Rex immediately knew she needed help.
3.
Next up was Zola, a 7-year-old chocolate Labradoodle from Toronto.
Zola was remarkably persistent when she needed to get help for her owner, who had suffered a heart attack.
Zola's owner Matthew was complaining about shoulder and elbow pain when he returned from a long bike ride, so his wife Patricia gave him some aspirin. She was reading downstairs when Matthew's heart completely stopped and he fell onto the ground. Zola heard the noise and sprang into action.
4.
Last but not least was Lonca, a 2-year-old German shepherd police service dog from Toronto.
Lonca was deployed by his handler Steve to stop a fleeing suspect who was running down the street armed with a dangerous weapon.
The man ran in the direction of the other police officers, and Lonca was released. He quickly brought the man down. However, the suspect didn't surrender. He continued to violently strike Lonca with his weapon, which turned out to be a large machete.
We salute you, brave pups! Thank you! 🐶 💖