1.
Is there anything more awesome than having the freedom to skate whenever you want?
2.
Anything better than building your own little slice of heaven right in your backyard?
4.
It's a simple layer of ice. It's a net. It's the feeling of the wind on your cheeks.
5.
And when all those elements combine, it's euphoric. It's every hockey player's dream.
6.
It's about getting together with your buddies to play the game that we love so much.
7.
And it's about sneaking away after dinner to get some extra practice in.
8.
It really doesn't matter if the rink is small and simple.
9.
Or if it takes up your entire yard.
10.
And if put a just little extra work into it, it can blow your goddamned mind.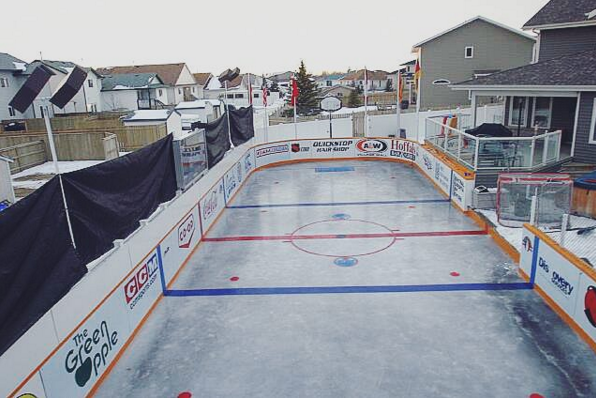 11.
Because having your very own rink is a pretty special feeling.
12.
That you never quite seem to get rid of.
13.
And when you think about it, Canada really is just one big backyard. So, go build something awesome.
Grab the hose and your skates. Lace up, Canada.