Here we are in Orleans Ont., a suburb about 16 kilometres away from downtown Ottawa.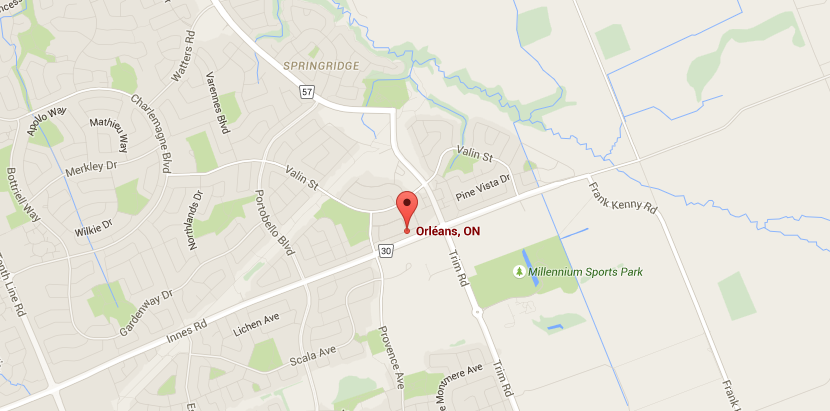 This looks like every other suburb, or is it? Let's investigate a little closer.
There's Mulder Avenue. That's kinda cool.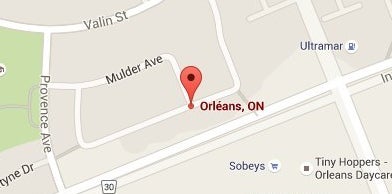 WAIT A MINUTE.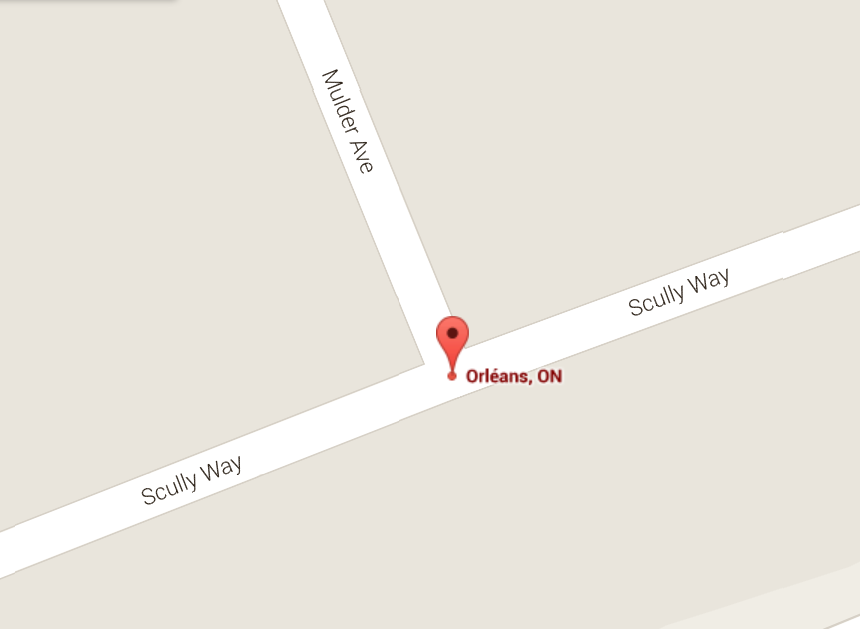 OH MY GOD.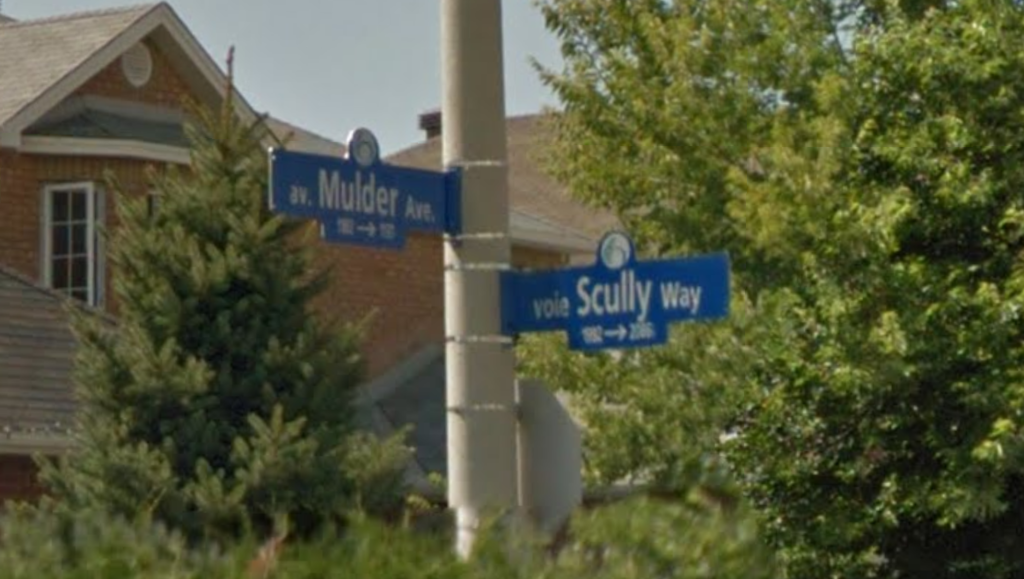 This woman discovered it and now her life will never be the same.
And other people once decided to throw a block party in its honour.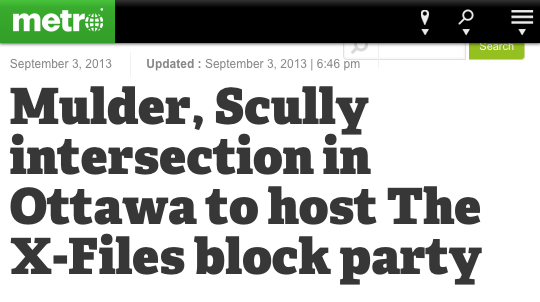 But as much as we'd like to believe this was the result of paranormal activity, there might be a more practical reason. But practicality is no fun so let's just pretend it's because of ALIENS.