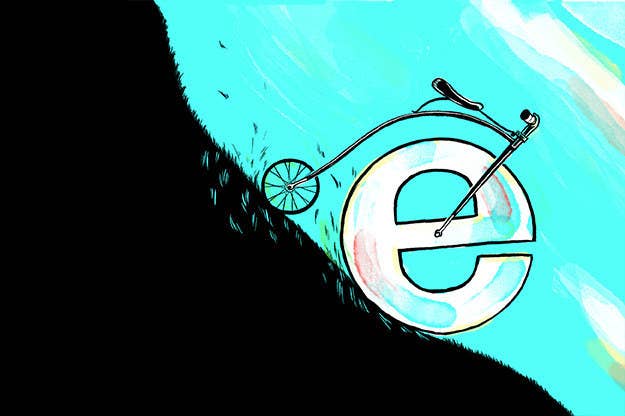 BuzzFeed is dropping support for Internet Explorer 8. This has not been an easy decision. We love our IE8 users.
Last September IE8 users accounted for about a million Buzzfeed sessions per month. A million! I felt empathy for them — 1 million people browsing the internet using a slow, old browser. I wanted to help them. And so we soldiered on, adding conditional CSS and JavaScript to provide for this million.
That's changed. Over the last few months the number of IE8 users using our site has taken a nosedive — from 1 million last November to just under 30,000 last month. Microsoft announced that it's not only cutting support for IE8 but distancing itself from Internet Explorer entirely.
And so, starting today, BuzzFeed will drop support for IE8. For you IE8 faithful, the site will not break at once, but we won't be putting any more effort into IE8 bug fixes and polyfills. We will instead channel that energy into making great new features for modern browsers.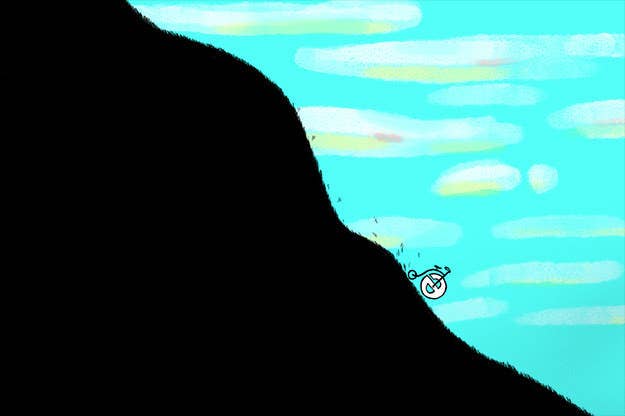 I wonder who you are, IE8 users. I like to think you're romantics. You remember all the good times you've had — booting it up, heading to Yahoo for your news, then checking your hotmail. You think of IE8 like an old bike — lean, tuned, familiar. Why upgrade if it's all the same internet?
The internet moves fast. IE8 isn't a '70s road bike or a '50s Schwinn. It's a penny-farthing. It is slow and clumsy. It doesn't support many features of the modern web. And after Microsoft drops support it will stop receiving security updates, making it outright dangerous to use.
IE8 users, I love you. And I still want to help you. If you can, try a modern browser like Chrome or Firefox. If your circumstances do not allow that, check out our mobile app. If you like BuzzFeed now we think you'll love it on a quick, modern browser.
And if, for nostalgia's sake, you want to fire up that old IE once in a while and check your hotmail, go ahead. We won't tell.
Browse Safe,
Sam