16 Ina Garten Jokes That Are Both Gourmet And Hilarious
Store-bought is fine.
1.
This Grindr profile that is a million times sexier than any shirtless torso you've ever seen: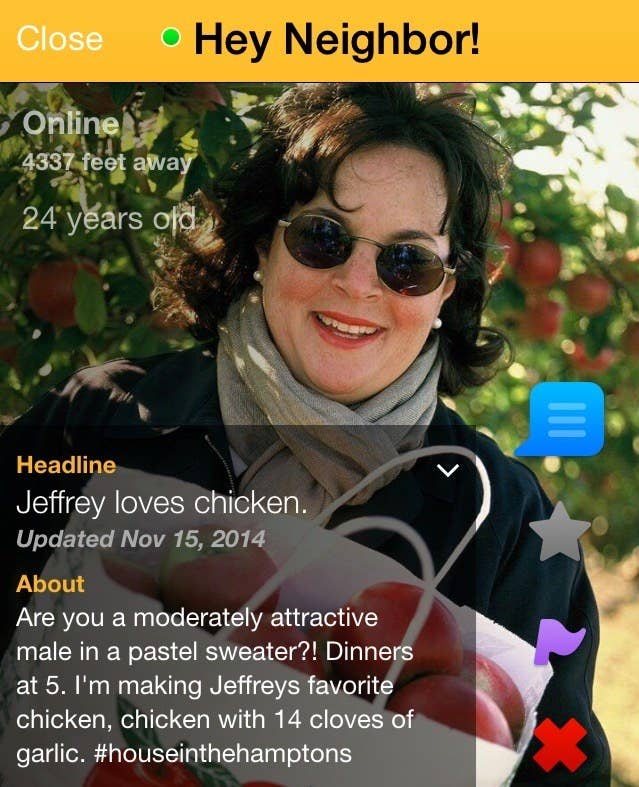 2.
When that twinkling elevator music comes on and you can barely contain your excitement:
5.
When you're finally onto her dark secret:
8.
When you realize you'll never be able to afford Ina's champagne Hamptons lifestyle: