This Is Our Dream Cast For Disney's Live-Action "The Lion King"
We decided to BE PREPARED.
by
,
In potentially the most magical news ever, Disney has announced that their next animated classic to be remade as a live-action movie is The Lion King. Jon Favreau, who directed the blockbuster live-action version of The Jungle Book earlier this year, will helm Simba's tale — but we decided to take the dream casting decisions into our own hands. Who will play all of your jungle and savannah favorites? LET'S FIND OUT!
Simba would be played by John Legend Why he's perfect for the role: Aside from the fact that he's JOHN FUCKING LEGEND? Ideally you'd like to get a big musical name involved with the soundtrack, so why not offer the musical talent a role as well? Legend also has the type of voice that perfectly captures Simba's rise from innocence to recognizing he must take power from Scar. Plus, wouldn't it be great to hear him on a cover of "Can You Feel The Love Tonight"?
Young Simba would be played by Caleb McLaughlin Why he's perfect for the role: Before he was low-key one of the best parts of this summer's breakout Netflix smash Stranger Things, McLaughlin starred as Young Simba in The Lion King on Broadway. We just can't wait for him to be king, TBH.
Scar would be played by Zachary Quinto
Why he's perfect for the role: For starters, Quinto's voice has the perfect level of cunning menace for the villainous role of Scar (remember his role on Heroes?). Scar also comes from a long line of Disney Villains that are queerly coded, so wouldn't it be nice if he was voiced by a queer actor like the openly gay Quinto?
Nala would be played by Janelle Monáe
Why she's perfect for the role: TBH, we'd be stoked just for the opportunity of her dueting with John Legend on a cover of "Can You Feel The Love Tonight." She also brings the appropriate level of eccentricity to an animated role.
Young Nala would be played by Marsai Martin Why she's perfect for the role: You may know Martin from her breakout, scene-stealing role on ABC's Black-ish, and if you don't, PAY ATTENTION. The role of young Nala isn't a big one, but if anyone is able to go head-to-head with the spunky McLaughlin, it's Martin.
Timon would be played by Paul Giamatti Why he's perfect for the roll: Giamatti's voice possesses the droll sarcasm perfect for Timon. Just imagine him playing off of Pumbaa! And even more, IMAGINE this Oscar nominee dueting with Zach Galifianakis (YUP) on "Hakuna Matata." If you're not sold, you're crazy.
Pumbaa would be played by Zach Galifianakis Why he's perfect for the role: It's not as simple as "Zach is hilarious" and "Pumbaa needs to be hilarious." There are lots of funny actors out there who wouldn't be able to nail Pumbaa, but Galifianakis is not one of them. Fans of The Hangover and Between Two Ferns know of his signature oblivious humor that is perfect for Pumbaa.
Rafiki would be played by Liam Neeson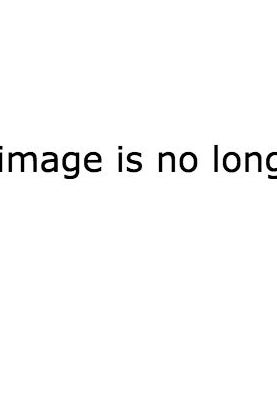 Why he's perfect for the role: Voicing Rafiki would be TOTALLY playing against type for Neeson, who's more known for his stern action roles. But somehow it works, as you need an authoritative voice for the role, and that's right up Neeson's alley.
Zazu would be played by Ricky Gervais Why he's perfect for the role: Zazu has to be snotty, he has to be frenetic, and he has to be British. Snotty frenetic Britishness is unique and not easy to pin down, but love him or hate him, Gervais has it in spades. He's absolutely the right voice for the role.
Sarabi would be played by Viola Davis Why she's perfect for the role: Listen, Viola Davis is a fricking goddess and if the world were a perfect place, she'd be in EVERY movie. Sadly, the world is awful, so we'll have to settle with her in the role of Sarabi, which is more than fine. Davis has an amazing, authoritative voice that is perfect for the role of Simba's mother — the type of voice who ISN'T afraid to back down from Scar.
Shenzi would be played by Jane Lynch Why she's perfect for the roll: Lynch is no stranger to voiceover work, after all she voiced Wreck-It Ralph's Sergeant Calhoun. But most importantly, she has the perfect combination of sassiness, sharpness, and comedic timing that is vital for anyone stepping into Whoopi Goldberg's shoes.
Banzai would be played by Jonah Hill Why he's perfect for the role: Hill has perfected the art of nailing the role of the hilarious sidekick — yet every time he takes on a new character, he makes them his own. That's good news for the hotheaded Banzai, and even better for fans.
Ed would be played by Seth Rogen
Why he's perfect for the roll: While Ed doesn't do much in the movie besides making hybrid laugh-grunting noises, Rogen has the comedic skills necessary to make the role his own and the character stand out in ways never thought of.
Finally, Mufasa would be played by James Earl Jones Why he's perfect for the roll: Let's be honest, there is just no way you could replace Jones and his legendary bass voice — which, frankly, is what made Mufasa such an ICONIC character.
Can you feel the love tonight with our choices? Leave your casting decisions in the comments below!