By now you've *PROBABLY* watched and/or listened to Beyoncé's visual album Lemonade, which dropped this weekend. The album deals with a lot of complex themes, one of them being infidelity — and fans were quick to speculate that Beyoncé was specifically addressing her husband Jay Z's alleged cheating through the years. Whispers of Jay Z cheating on Beyoncé have swirled for years — for starters, he's rumored to have cheated with both Rihanna and Rita Ora. Rocawear (where Roy worked her way up) and Roc-A-Fella Records were co-founded by Jay Z and his business partner, Damon "Dame" Dash. In addition to being Jay Z's business partner, Dame was married to...yup, you guessed it, RACHEL ROY. The union lasted from 2005 to 2009. While Jay and Dame were once close, the relationship went downhill over time — both in terms of their business interests and their friendship. The explanation for their fallout is complex — it involves a mixture of personal and professional reasons (one of them being both men pursued the romantic interests of the late singer Aaliyah, which will matter later), which The Daily Beast and Elite Daily explain fairly well here and here — but essentially, the two are no longer business partners.
During all this, things actually seemed to be OK between Roy and the Knowles-Carter family — she even attended the 2012 Met Gala with Solange, Beyoncé's younger sister. But a turning point in the public's perception of Jay Z and Beyoncé's relationship happened exactly two years later at the 2014 Met Gala. At an afterparty for the event at the New York club Boom Boom Room in the Standard Hotel, Solange allegedly got into a shouting match with Roy — while Jay Z and Beyoncé were both there.
You probably remember what happened next — The Elevator Fight Heard Round the World, where Solange WENT TO TOWN on Jay in the Standard's elevator, while Bey looked on and did nothing. The footage was eventually leaked to TMZ and went viral.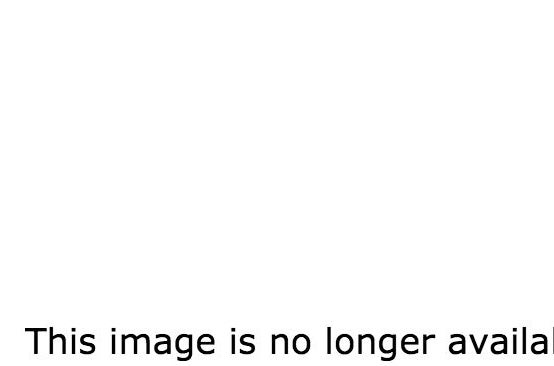 This photo of Jay, Bey, and Solange exiting the Standard following the altercation says it all: In the aftermath of the elevator fight, everyone was trying to figure out WHAT exactly Jay did to trigger Solange's outburst — and Wendy Williams was one of the first to allege that Jay's supposed infidelity with Roy was the source of the issue:
If you take it with a grain of salt, Williams' video has a LOT to offer in terms of breaking down what happened that night — and what led up to the elevator event. But if you can't watch it, here's a breakdown of what she has to say:
— Beyoncé didn't intervene in the elevator because Jay Z was "dead wrong" about something.
— Solange and Roy got into a shouting match at the afterparty.
— Jay and Dame Dash allegedly passed girls around in the Roc-A-Fella offices when they were business partners.
— Williams thinks Jay might have pulled something slick (i.e., bumping into Roy) in the Boom Boom Room that triggered Solange's reaction.
As a result of the public release of the elevator security footage from Monday, May 5th, there has been a great deal of speculation about what triggered the unfortunate incident. But the most important thing is that our family has worked through it. Jay and Solange each assume their share of responsibility for what has occurred. They both acknowledge their role in this private matter that has played out in the public. They both have apologized to each other and we have moved forward as a united family.
But there's more! The VERY FIRST pictures Bey posted to Instagram following the Met Gala drama were these two images of her wearing a shirt with Aaliyah's face to commemorate the late singer's death. But if you remember, Dame and Jay both pursuing Aaliyah romantically was one of the MAIN CAUSES in the breakdown in their relationship!
The next big event on Hollywood's social calendar this year was Kim Kardashian's wedding to Kanye West — and there were big rumors circulating whether or not Jay Z and Beyoncé would attend (they ultimately didn't). But guess who did attend? RACHEL ROY. That summer, Bey and Jay embarked on their world-spanning On the Run Tour, despite all the drama around their relationship. But throughout the whole tour, rumors swirled that the duo were on the verge of a breakup. During the Cincinnati stop of the tour, Beyoncé tweaked the lyrics of her song "Resentment," changing the line "Been ridin' with you for six years" to "Been ridin' with you for 12 years." Not coincidentally, Bey had been with Jay 12 years at the time...and many interpreted the change as a dig at her husband. But the pair DIDN'T break up during OR after the tour. However, in a remixed version of her song "***Flawless," the singer addresses the elevator incident with the lyrics "We escalating, up in this bitch like elevators / Of course sometimes shit go down / When it's a billion dollars on an elevator." For a while, there didn't seem to be any drama — it was business as usual for the parties involved. The pair even attended the 2015 Met Gala without incident! All seemed right in the world. Then, Bey dropped her visual album on HBO this weekend, and all hell broke loose. The most damning song in question on the album is "Sorry" — on the track, Bey sings of another woman in a relationship: "He only want me when I'm not there / He better call Becky with the good hair." Who could "Becky" possibly be? Shortly after Lemonade premiered, Roy posted THIS picture to Instagram, with the caption "Good hair don't care, but we will take good lighting, for selfies, or self truths, always. Live in the light #nodramaqueens." The Beyhive immediately swarmed the comments section, to the point that Rachel had to take her Instagram private. She's since deleted the picture AND taken her account back to public...but the damage has been done. In addition to her Instagram with THAT interesting caption, Roy tweeted this message, which seems to allude to the Lemonade controversy: So what have we learned today, ladies and gentlemen? Never, EVER, under ANY circumstances fuck with Beyoncé.
UPDATE: In a statement to People, Roy denies that LEMONADE references her, and called out cyber bullies:
"I want to put the speculation and rumors to rest. My Instagram post was meant to be fun and lighthearted, it was misunderstood as something other than that. There is no validity to the idea that the song references me personally. There is no truth to the rumors. Consequently, online haters have targeted me and my daughters in a hurtful and scary manner, including physical threats. As a mother – and I know many mothers would agree – I feel that bullying in any form is harmful and unacceptable. I would hope that the media sees the real issue here – the issue of cyber bullying – and how it should not be tolerated by anyone."
Music Week is a week of content that celebrates the awesome classic jams, artists, and music videos you grew up with — as well as future classics. Take a step back in time and check out more great music content here.