Here's the deal: Sally's son Sam Greisman was watching Adam's free skate (like the rest of the gay world) this weekend. He was texting about the event with his mom, who ALSO shared her advice on how to deal with his new Olympic crush: Adam.
But Sally wasn't leaving anything to chance. She quote-tweeted Sam's tweet and @-ed Adam. EXTRA, but that's how moms are.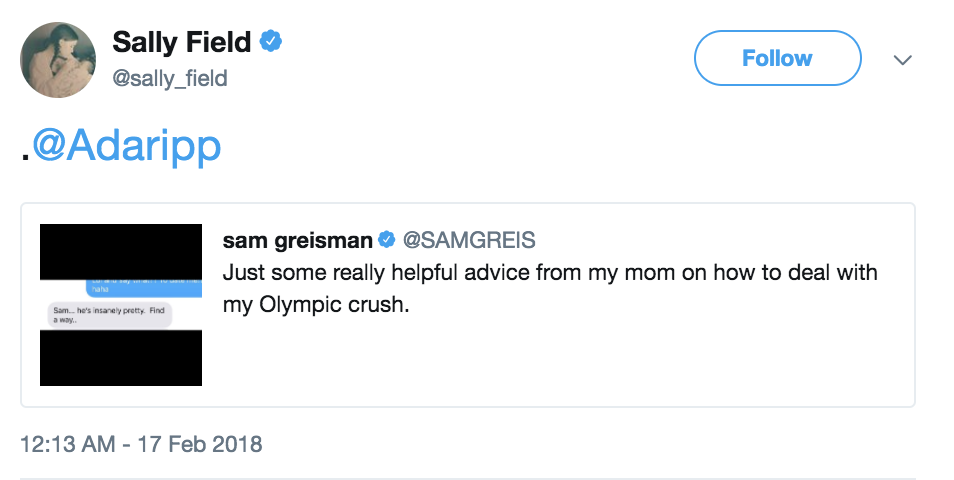 And Sam's response to his mom shooting her shot? Priceless.

Well, Adam stopped by our studio and finally was able to respond to Sally's advances (on behalf of her son). Here's what Sally told BuzzFeed she had to say to Adam:

At first, Sally's response had Adam speechless (but not SO struck that he couldn't let out a scream.)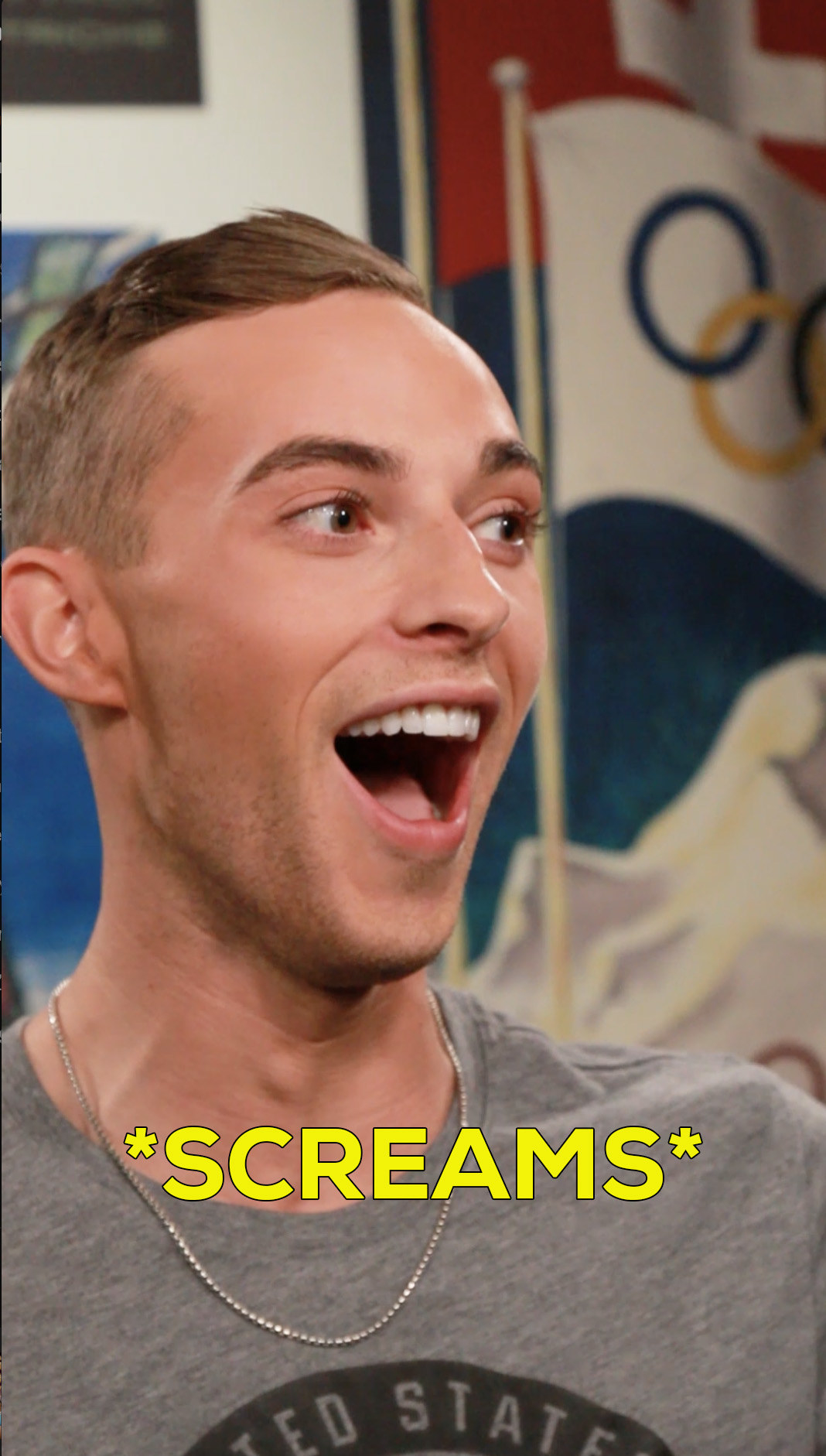 But he kind of loved her response...
...and her audacity (I mean come on, she can put herself out there — she's halfway to an EGOT.)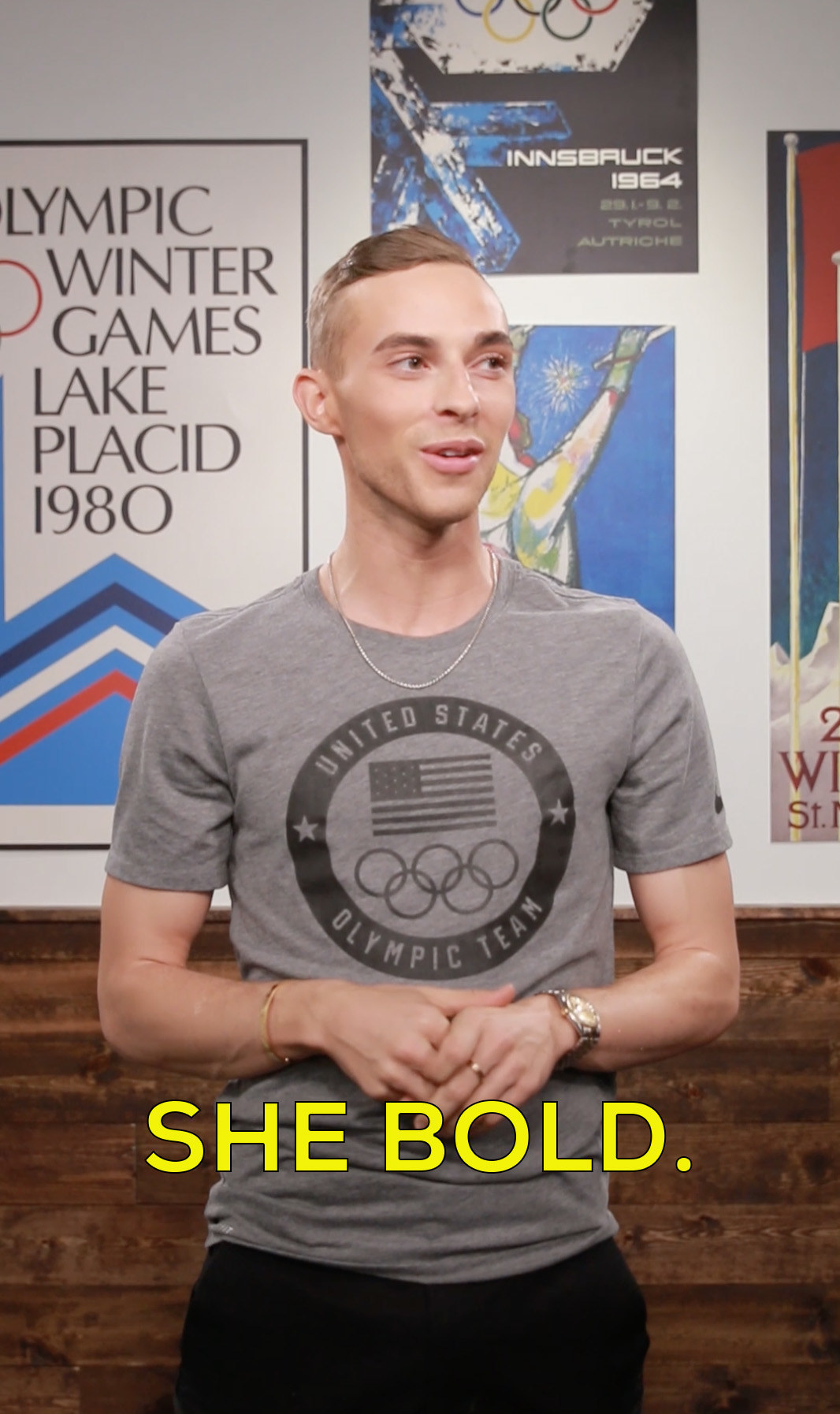 Adam *ALSO* shared this sweet message to Sam.
Well played, Sally. Well played.