Listen, you've been on BuzzFeed before, so you know how this works. Katy Perry wore this red number to Monday's Met Gala, and regardless of whether or not she looked stunning, people on Twitter immediately began saying she looked like this or that because that's how social media works.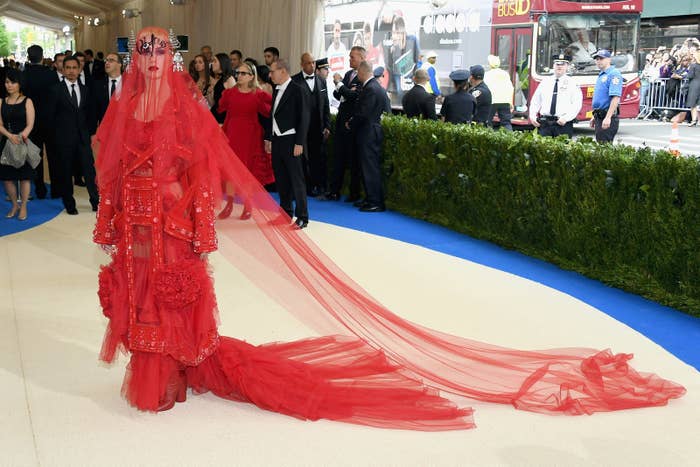 So without further ado, a running list of things Katy Perry looked like at the Met Gala...
1.
Winona Ryder in Beetlejuice:
2.
Carrie after murdering all those teens at prom:
3.
A character from Star Wars:
4.
Satan:
5.
Or a demon:
6.
A computer:
8.
A pizza (when combined with Rihanna's iconic yellow Met Gala dress from two years ago):
9.
A contestant on RuPaul's Drag Race:
10.
Your period:
11.
And finally, Him from Powerpuff Girls:
OK, Miss Perry, we see you!