1.
A 1,000-piece jigsaw puzzle that contains 50 Easter eggs and features a fun magic trick at the end — this is the coolest puzzle ever.
Promising review: "Just got this puzzle for something to do at home over the holidays. Seriously...I have never seen a puzzle quite like this! It's very impressive and exceeded my expectations already. The packaging is beautiful inside and out. Everything about it shouts quality. I particularly liked the envelopes inside for the puzzle pieces and mystery. Heavy weight and substantial. The one holding the 1,000 puzzle pieces stays closed with Velcro! How cool! And the secret mystery envelope has a cool string loop tie. Makes you remember you can't open it until the puzzle is done. The whole vibe of The Mystic Maze is quality and fun, and also looks like a challenging puzzle. Looking forward to getting started on this. Certainly a good stay-home fun activity. Highly recommend!" —Kyle Fletcher

Price: $19.99

2.
Who Do the Stars Say You Are? — a book to help guide you through and better understand your sun sign in the most fun way! From unpacking the basics like your strengths and weaknesses and compatibility to the important stuff like which ice cream flavor is actually your favorite to your perfect TV show (helpful if you're contemplating your next binge-watch), and so much more!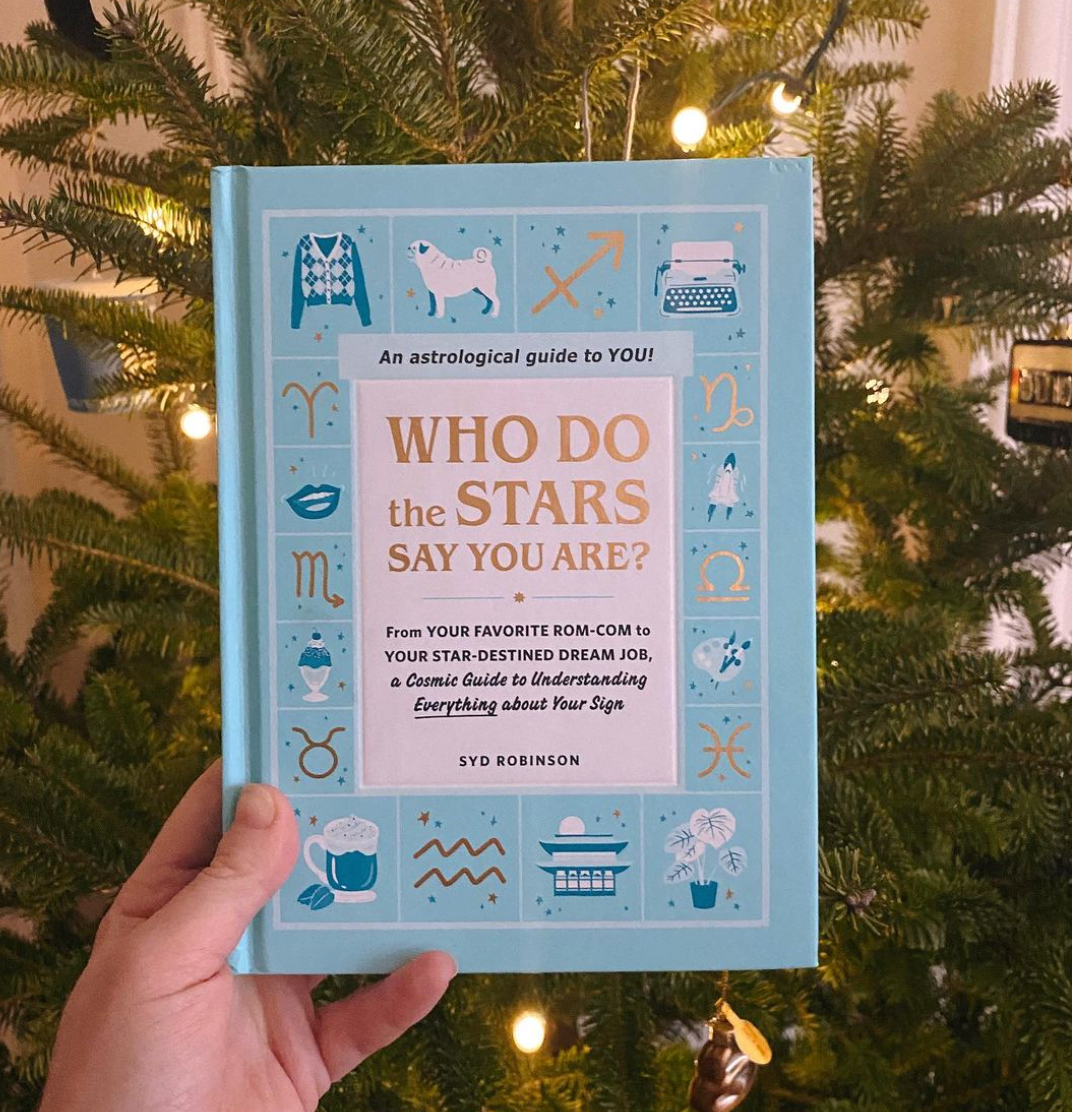 This book is written by BuzzFeed's very own Syd Robinson! 
Promising review: "We love this author and are big fans of her pet-focused work with BuzzFeed, so we had to check out this book! It's so fun and very well written! If you're into astrology, this is an awesome read!!" —Amber
Price: $9.99/Kindle and $13.49/hardcover

3.
A pair of wireless Bluetooth earbuds that are waterproof, come with multiple silicone earbuds so you can find your perfect size, and happen to be just as good as more expensive headphones on the market at a fraction of the cost (*cough AirPods cough*).

Promising review: "Best decision! These are the greatest headphones ever! I saw them on TikTok months ago and added them to my wishlist. I got a new phone that doesn't have the headphone port so I decided it was time to finally buy them. They are amazing and I probably won't ever take them out of my ears! 😂" —Katlyn D Arnold

Price: $22.99+ (available in five colors)

4.
A set of bath bombs so you can unwind in the best possible way — with a super relaxing bath, of course!

Promising review: "Bought these for my girlfriend and she said they are BETTER then Lush's bath bombs. We used one together and they smell great, leave your skin smooth, and most do not contain glitter. These bombs are a little bit smaller than Lush bombs but there was no difference in terms of color, scent, or skin softening. You could put Lush on this box and not even recognize a difference. These are quality bombs, if you are looking for a gift for someone or looking to use bath bombs yourself, buy these, you will not regret it." —Amazon Customer
Price: $26.80 for a set of 12
5.
And if getting in the tub is not your thing, these steamers are like bath bombs but for your...you guessed it...shower! 

6.
A wine aerator you simply pop into the bottle of your favorite vino. It'll help make your next glass taste better just by simply pouring it.

I bought this for my mom as part of a Mother's Day gift a few years back, and I'll be honest, I've gotten a lot more use out of it. It's so easy to use, I didn't even have to glance at the instructions, and, I mean, come on, when you're in the mood to kick back and sip a glass of Pinot at the end of a long day, who feels like reading a manual? Not I! You literally just twist the pourer onto the decanter, stick the decanter spout into the bottle, and then pour into your glass. It's cool because you can literally see the bubbles forming at the top from it being aerated. I did a taste test to see if I could actually tell the difference or if this was just a phony claim...and it works. It really, actually works. It uses an air intake system to ensure an optimal amount of oxygen!
Promising review: "Purchased this as a gift for my mom. She opened it yesterday and we used it to aerate our wine for the rest of the day. Easy to use, and the wine tasted fantastic! We did a little taste test with nonaerated wine straight from the bottle versus wine from the same bottle poured through this aerator and there was a noticeable difference. Can't beat it for the price." —Amazon Customer
Price: $16.99
7.
A deck of affirmation cards that are a wonderful combination of funny, inspiring, and aesthetically pleasing to look at.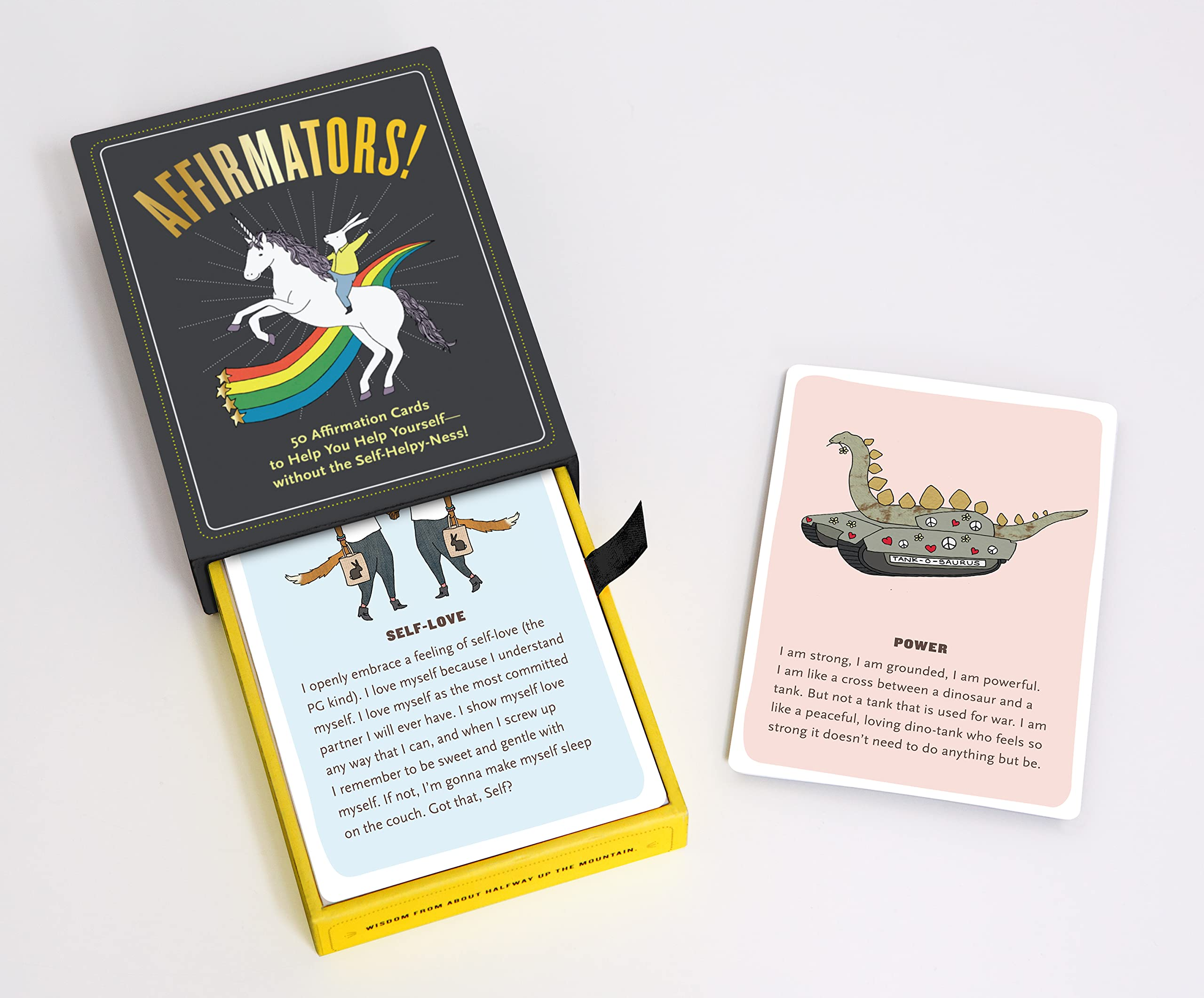 Promising review: "These are silly and fun affirmations! I love that my older kids can enjoy them, but I think they would be also great for college kids and young adults who are looking for a little pick-me-up in a fun way!" —CO book lover!
Price: $14.84 for a pack of 50
8.
A lovely set of flower hair claw clips for the prettiest and cutest way to keep your locks away from your face. 

9.
A paint by numbers kit even novice artists will get a kick out of — especially as we near hibernation szn. 

Promising review: "This was a great pandemic purchase. I was able to pass many hours painting and at the end of it, I had pretty wall art! I was even able to easily fit them in my large suitcase when I moved abroad so I had more wall art to take with me and remember some good times." —H
Price: $11.79+ (available in six options)

10.
Truff pasta sauce — a delicious fusion of fresh tomato goodness, rich truffle flavor, and *just* the right amount of heat to give your next pasta night the upgrade you deserve.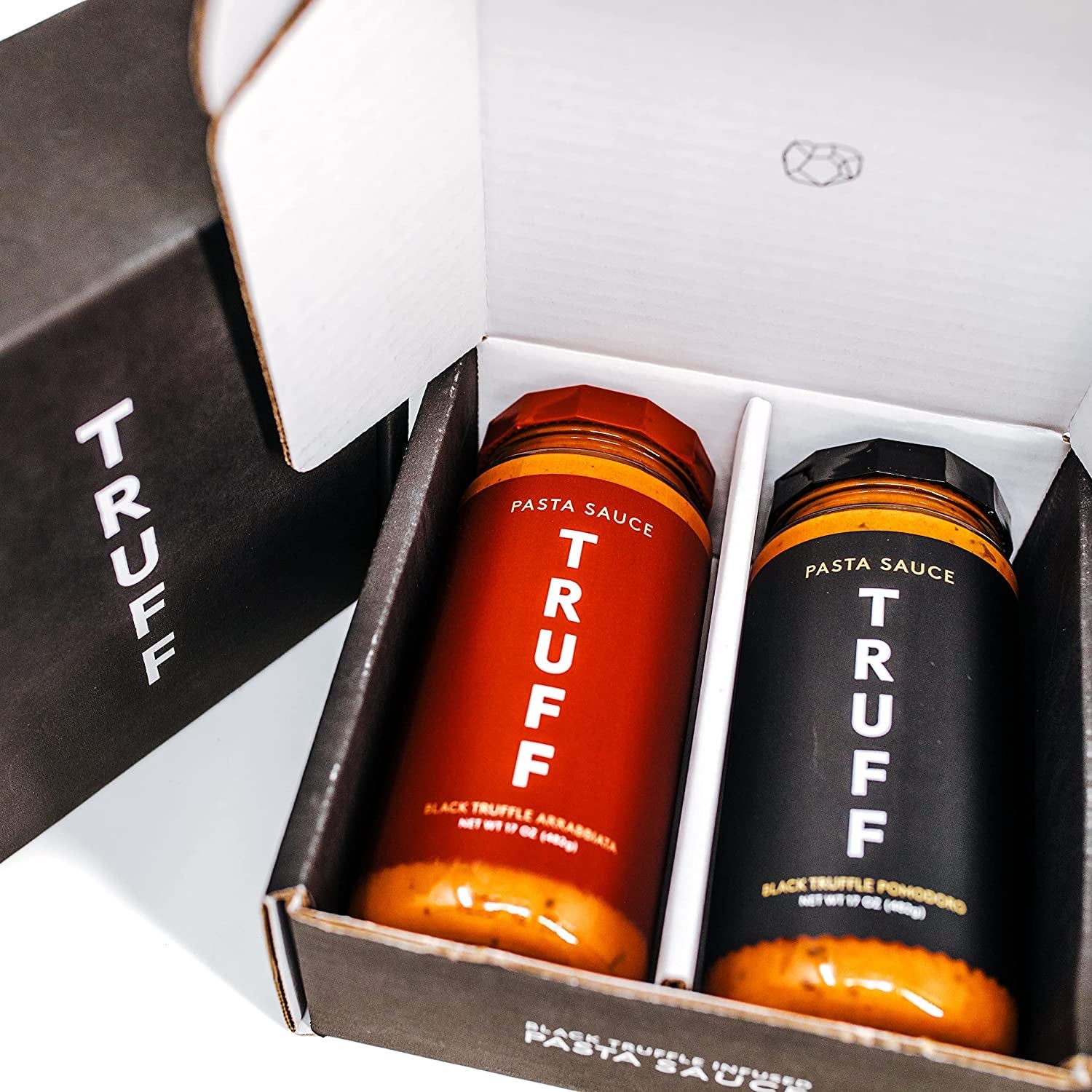 I'm a huge fan of Truff products — their hot sauces, spicy mayo, and olive oil are truly top-tier as a truffle fan. I was super excited when they sent me this pasta sauce to try a few months ago because you can't go wrong with truffle pasta. This stuff is SO GOOD. I love spicy food so I really enjoyed the arrabbiata. It had a perfect kick without being overly spicy — although I have a high spice tolerance so I can't say if that'll be the case for every palate. Not to fret if you don't like spice, because the pomodoro is equally delicious without any spice — just pure tomato/truffle deliciousness. These are such a yummy way to shake up the usual pasta in red sauce — 10/10 recommend!!!
Promising review: "Delicious! Don't think about it, just order it, you'll thank yourself later." —Ari
Price: $29.99 (available in three pack options)
11.
A knit beanie so great at keeping heads warm, buying this will be the easiest decision.

Promising review: "I order one for myself every year. They also make great presents because they're just so iconic. Everybody can wear them. Good value for a well-made product." —Sean Honsinger
Price: $19.99 (available in 34 colors)

12.
The Book of Unusual Knowledge if you're someone who loves learning tons of random facts, telling your loved ones about all the cool tidbits stored in your brain, or excitedly parking yourself in front of the TV every night to watch Jeopardy!
Promising review: "My best friend is always telling me new facts about the most random things so when I saw this, I knew it had to be added to his bookshelf. And let me tell you the list of random facts keeps on coming. Yeah, yeah, I know...the internet...but sometimes it's nice to disconnect from technology and read a real book. Couldn't be happier with this purchase." —Gregory
Price: $12.83

13.
A trio of window planters that'll make a wonderful piece of decor in your living space. AND since it'll be near the window, you'll have peace of mind your new plant babes are receiving ample sunlight.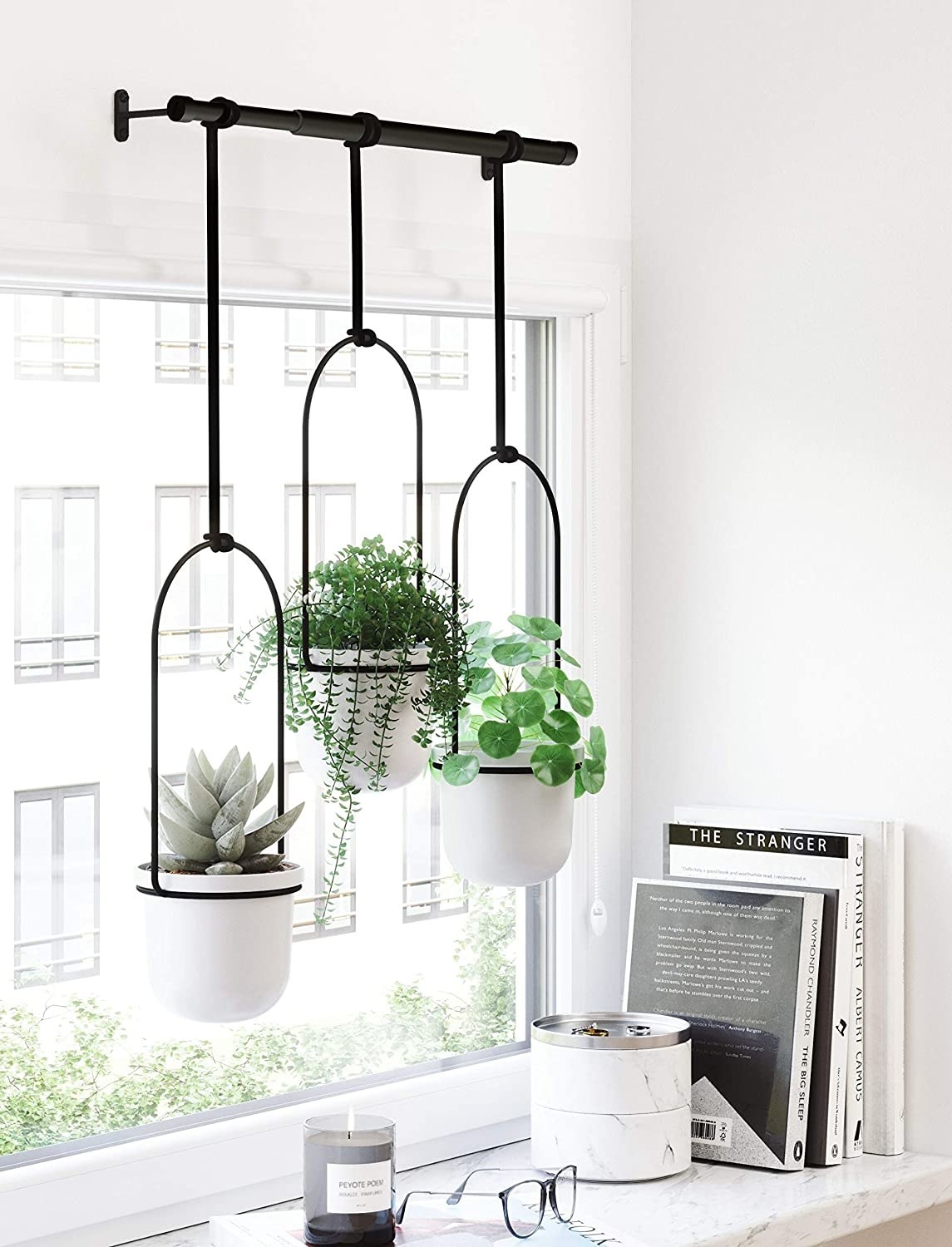 Promising review: "This assembled in a jiffy and looks great in my window. So glad I chose it for the future home of my herb garden. The pots are a good size and the cord looks sturdy and is generously sized (you can just wrap around the bar a few times to shorten). Note that there are no holes in the pots, if you're looking for drainage. But of course, that's why baby Jesus made power tools." —Cautionary Tales
Price: $37.50+ (available in five colors and two sizes)
14.
Lightsaber chopsticks for ensuring the force is really with you with every dumpling or piece of sushi you take.
Promising review: "Was so stoked to get these and they're amazing! Both sets came with pull tabs in them so my batteries are fresh and ready for Chinese nights! Overall they're very nice." —Becca boop
Price: two pairs for $14.97