Hello! Do you love karaoke?
But do you also enjoy the idea of partaking in said karaoke even more without having to leave the comfort of your own home? Then boy do I have something to put on your holiday wish list: this wireless karaoke microphone that is about to get 👏 this 👏 party 👏 started!!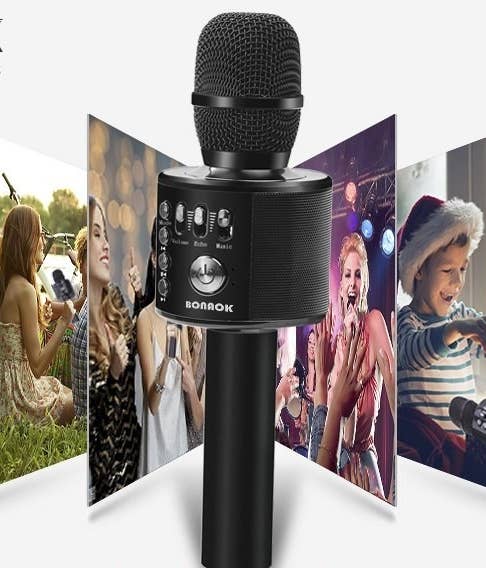 It's a quick way to get things going at a party or get-together with friends — but it's also great for speaking engagements, to have some fun around the house belting out those tunes, or even to bring along on road trips. And it comes in seven colors, if boring ol' black doesn't cut it for you.
The mic comes with a sturdy carrying case, a micro USB cable, an audio cable, two cloths in case you need to wipe it down, and an instruction manual. After a full charge, the battery can last from five to ten hours.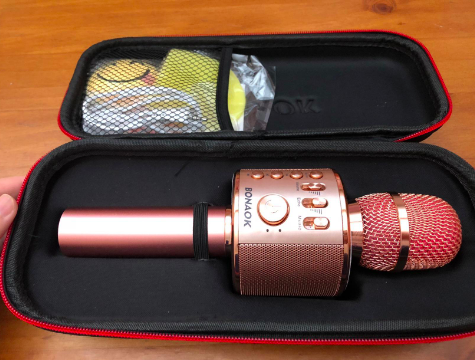 You might even want to consider bringing this with you around the holidays to as a smooth way to avoid talking about politics at family functions! You're welcome.
And plenty also attest to the company's stellar customer service, should you be anything but thrilled with your new party accessory. It comes with a 30-day money-back guarantee and a one-year warranty.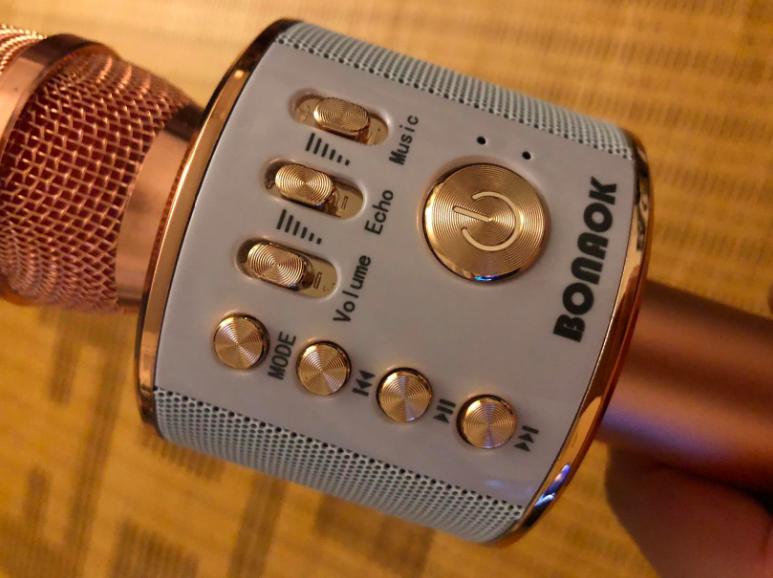 So basically, you've got nothing to lose — and only fun times ahead to gain! Get the Bonaok Wireless Bluetooth Karaoke Microphone from Amazon for $36.99+ (available in four colors) and...