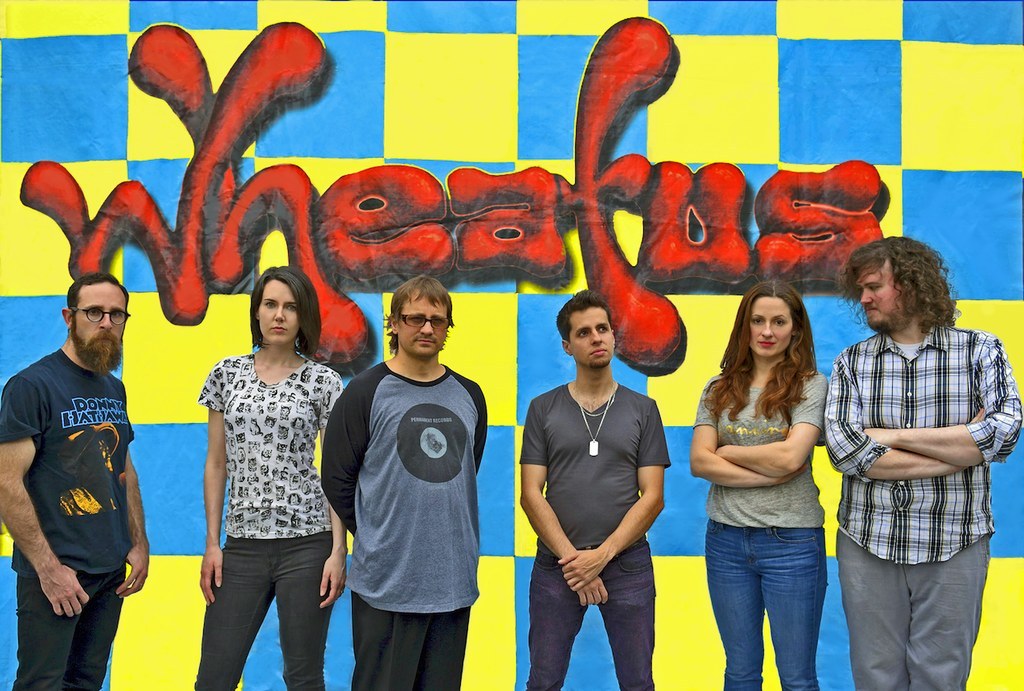 Believe it or not, Wheatus released their debut album fifteen years ago. You heard me. FIFTEEN. The craziest part? They haven't had label or management since 2005. Another crazy fact? None of the mics in the studio were made after the year 1968. Musicians these days could learn a thing or two from these guys.
The Internet is a strange place and I was lucky enough to connect with these guys through twitter for their anniversary interview. Brendan and I emailed back and forth to give you the scoop on their upcoming tour!
Fifteen years is a long time. How did you guys get started as a band?
Well, we didn't, initially. In the beginning it was just me and my 4 -track cassette recorder with a bass and a drum machine. I went from about 1995-1997 writing, recording, teaching myself the techniques of arrangement & recording technology that I needed to make a record.
All of album 1 was composed during that time. After that incubation period there were months of rough rehearsals with friends who would end up not actually staying and then, when my brother graduated college we finally had a permanent drummer and began playing shows in NYC, at The Luna Lounge & The Mercury Lounge.
To follow-up with that, what made you guys decide to start the band?
I just wanted a vehicle to my stupid songs that functioned well. We have the best version of that these days, I think.
You've told me multiple times Mike Doughty had a substantial influence on you. Want to elaborate?
It was during that incubation period with the 4 track and on the second & third attempts to record album 1 that Mike became a primary influence -- so much so that we had to consciously steer away from it on the final round. You can hear it on our second record songs, Whole Amoeba and Randall on Wannabe Gangstar on the first album.
I was pretty obsessed with his lyrics and his New York City scene painting. I've always thought he's the most important poetic musical voice from NYC since Lou Reed. It was very important to me that we identify as a New York band back then. Mike was a fundamental part of that. I have quite a different voice from him tonally but I will always aspire to his voice, if you understand what I mean.
Any other musical influences?
Dire Straits, Willie Nelson, Rush, AC/DC, Public Enemy, LL Cool J, Tom Petty, Prince, Cyndi Lauper in the 80's.
Then there was an intense post punk & post hardcore discovery period: Sugar, Ani Difranco, Quicksand, Helmet, Eve's Plum, Pixies, Dinosaur Jr., Fugazi, Shudder To Think, and Indigo Girls.
It's all gotten to disparate to list after that.
So your younger audience might recognize your song "Teenage Dirtbag" because the international pop band known as One Direction covered it. Thoughts?
I love that 1D did it. For an independent band from the late 90's to be introduced to the largest pop audience, ever is some good luck. :) I am currently collaborating on an EP of non-Wheatus songs with Josh Devine and Sandy Beales.
Speaking of Josh and Sandy, you guys also recorded "Only You" together exactly a year ago. What was that like?
It was incredibly easy. They're at the top of their craft and they did it in a day. We're always short on time when we work together. It was a very raw recording, no computer tricks. Josh hits a little harder than Wheatus drummers have so I had to adjust as an engineer, but once it was dialed in it was fast.
Sandy dropped his bass line through a 1958 Magnatone 280A, which is Buddy Holly's guitar amp model. I plugged it into a 18" Marshall bass cabinet from the 80's. One mic and his performance, that's all; the drum kit was only 5 mics. It's super stripped down. Everything was recorded through my 50's & 60's tube pre's, a collection of burnt out cheap-o-rescue cases I got off eBay and fixed up.
You could have chosen anyone to collaborate with. Why them?
Josh was very responsive at the outset. He's also very serious about collabs & actively seeks them. He's quite a songwriter in his own right as is Sandy. They both sought out the collaboration. We bonded on Alien Ant Farm, their fav band from childhood and one of my favs as well. They also, as I said, kick a lot of ass on their instruments :)
Back to the anniversary - fifteen years is quite a long time. Any riffs?
Every member of Wheatus, former and current, is a friend of mine except for one. I think we're nearly at 20 musicians over the years and there has only ever been one bad fallout at the very onset. Sure there have been arguments, usually centering around something I have taken for granted and neglected to clarify, which is something I have to watch carefully as my involvement in the music predates the band. The people I play with now are so good and the process so rewarding, I have good reason to try and keep them involved.
Tell me about the most current version of Wheatus.
There are currently 2 couples in the band. We are international; Brazil, Australia and The UK are all represented in the current Wheatus lineup. Our drummer Leo is fluent in Portuguese. Our backing vocalist Gabrielle is fluent in French.
You guys are touring in New York City and all over Europe. You've probably seen these cities multiple times, but which one are you most excited about?
I love English breakfasts. It's very reassuring when you're over there; you can get that hearty meal in the morning, OR all day, in every town. Location is different every day but the breakfasts are there for you all the time. That's a big difference from the US & I have come to need it.
You can only bring one thing on tour. What is it?
Tea tree oil.
Who has the best food?
The UK, but Holland is a close second. I know we have some Francophiles in the band who would disagree enthusiastically. Australia has the freshest produce, though.
Grab your tickets! First show's in September!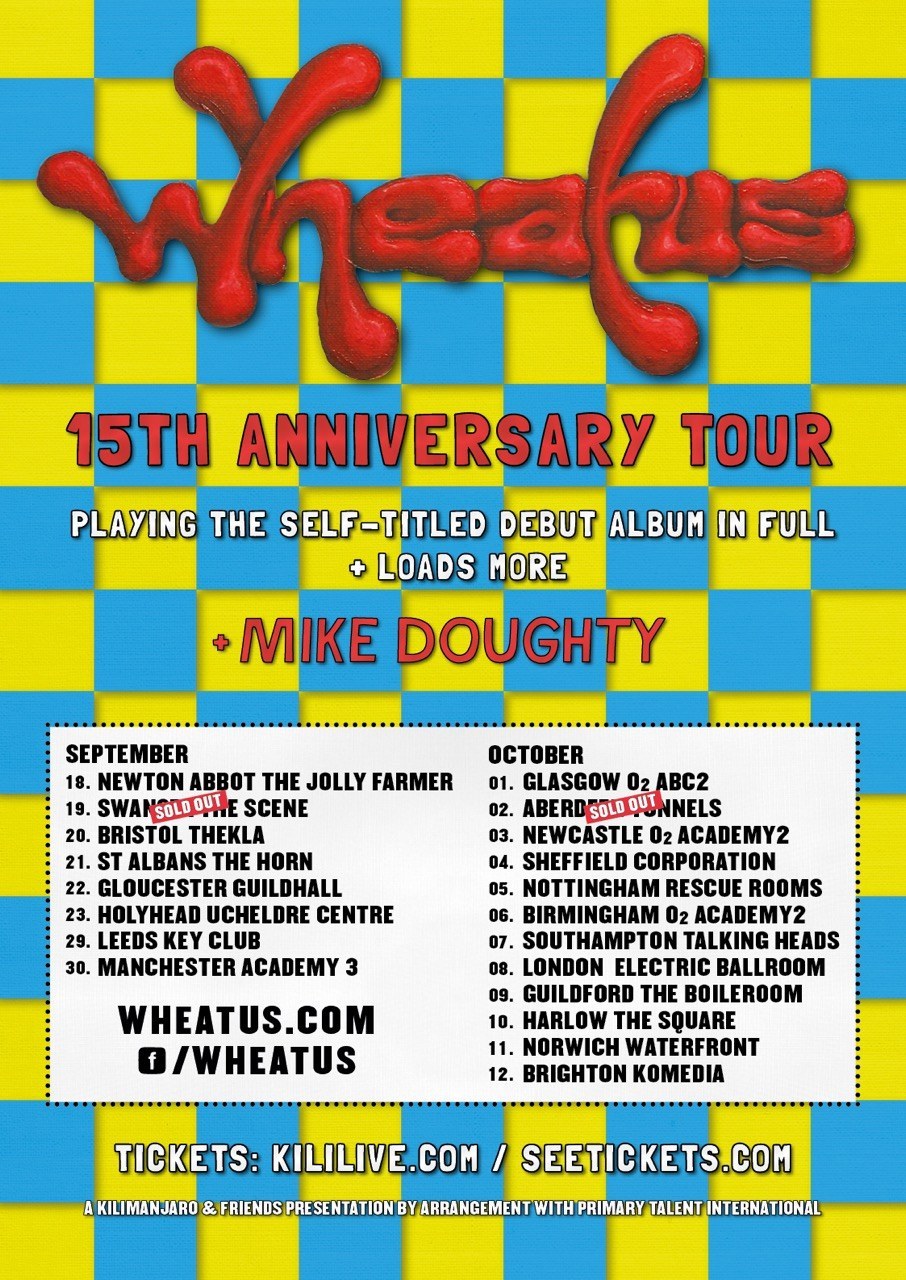 This post was created by a member of BuzzFeed Community, where anyone can post awesome lists and creations.
Learn more
or
post your buzz!