Earlier today, WhatsApp – one of the world's most popular messaging platforms (and the source of all your relatives' outrageous opinions) – suffered a global outage.
Like, the app just refused to connect to the servers, thus leaving millions of users across the globe unable to communicate with each other.

As is normal during any calamitous event these days, users first went to Twitter to make sure that the outage didn't just affect them.
This included everyone from the average Joe to celebs like Chetan Bhagat.
(Of course, where there's Chetan Bhagat, there are jokes about Chetan Bhagat).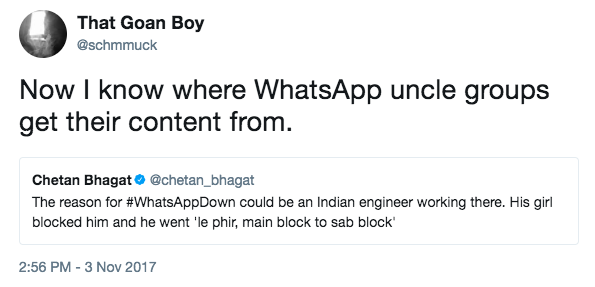 Unable to deal, people started resorting to more primitive forms of communication like cavepeople.
Other users were a little more OK with the downtime. Some, because it gave them a break from their overactive family WhatsApp groups...
And some for other reasons.
Then there were those who used the opportunity to pimp less popular messaging apps...
Even the apps that literally no one uses at all.
And then, of course, there were jokes...
Many, many jokes.
And even though the app wasn't even down for an hour, it needed even less time for users to make #WhatsAppDown the top Twitter trend in India.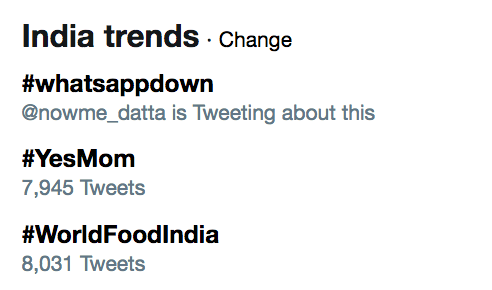 PSA – WhatsApp is back online now.
Basically: