M.S. Dhoni Had The Most Hilarious Response When Asked About His Retirement
Never change, MS.
After India's defeat to West Indies in the T20 World Cup semis, M.S. Dhoni answered an Australian journalist who asked him about retirement in the most perfect way.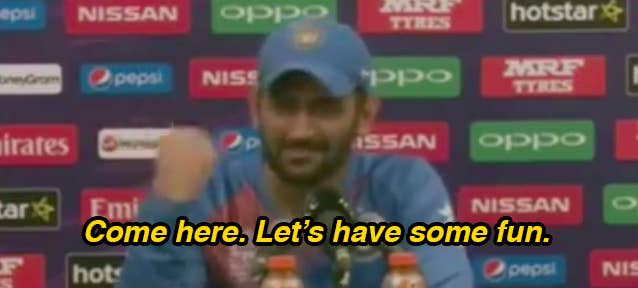 Dhoni pulled up a chair, invited the journalist to sit next to him and decided to ask him a few questions of his own.