Twitter Users Suspect Someone Is Paying To Trend Hashtags Against "Udta Punjab" And Kejriwal
Something's not quite right there.
A lot of big names have stood up against the heavy censorship that has hit Indian cinema in recent times, the latest casualty being the Anurag Kashyap-produced Udta Punjab.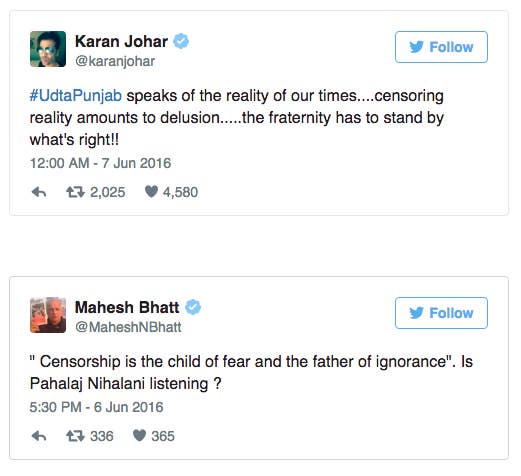 Among the more vocal supporters of filmmakers' rights to express themselves has been AAP leader Arvind Kejriwal.
Earlier today, Censor Board chief Pahlaj Nihalani alleged that the film's producers had taken money from Kejriwal to fund the film and portray the state of Punjab in a bad light.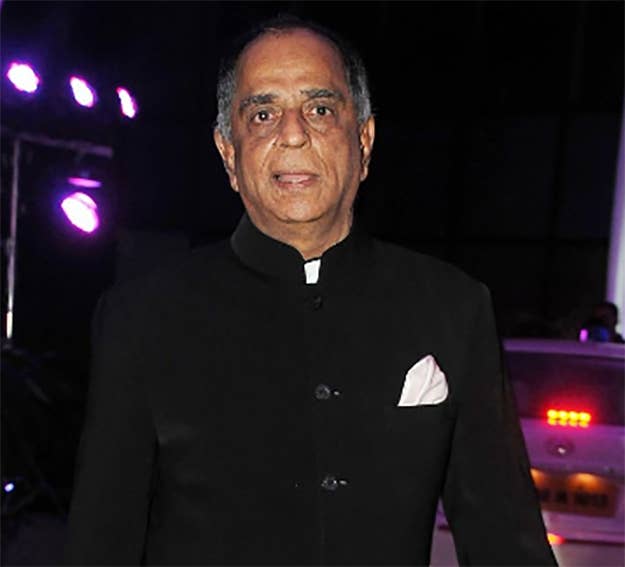 Almost immediately after Nihalani's comments, the hashtag #UdtaKejriFundsUdtaPunjab became the top trend on Twitter.

However, many users pointed out that numerous tweets under the hashtag were exactly identical.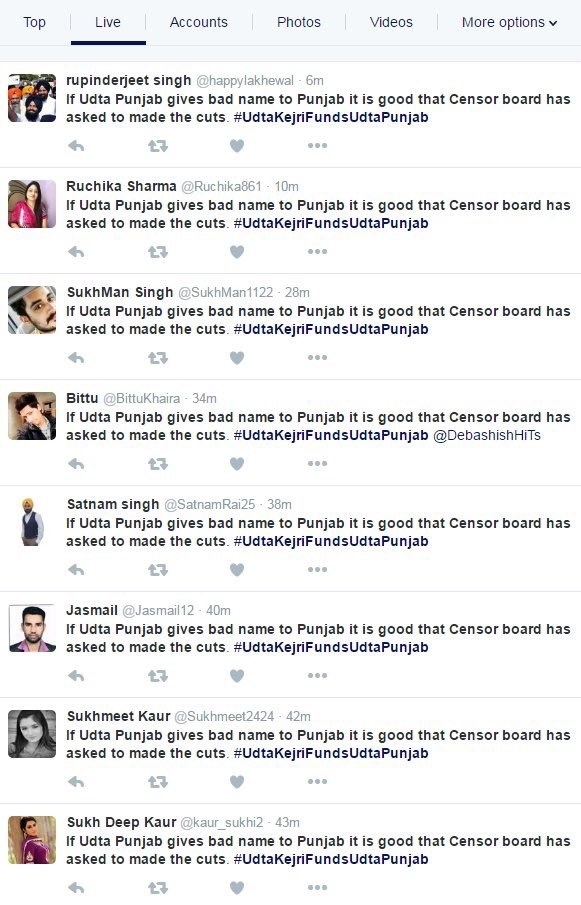 The tweets seemed to point towards a concentrated effort by someone to malign Kejriwal and steer the controversy away from the government and the censor board.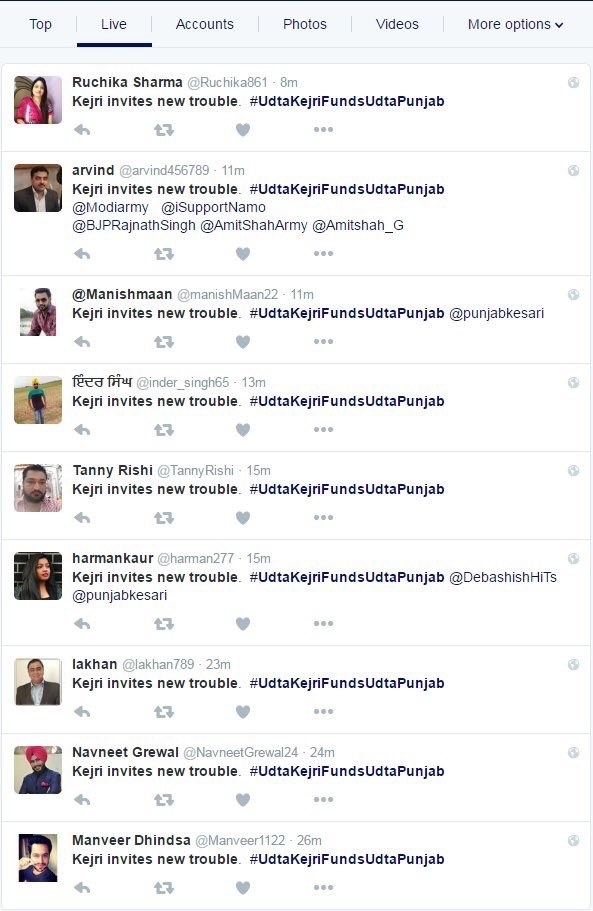 Screenshots of an alleged email by social media marketing firm BuzzOne soon surfaced, which informed the receiver about the hashtag, when to start tweeting, and even some sample tweets.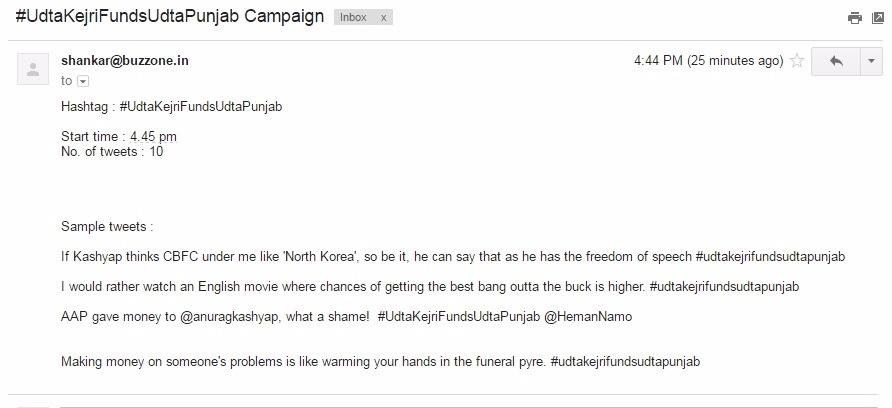 With the screenshots going viral, users have now been left wondering who is trying to trend the hashtag.
BuzzFeed has reached out to BuzzOne and is awaiting a reply.