On June 4, Twitter user @roshankar uploaded a memo issued by the Bar Council of India, laying down a bunch of strict and discriminatory rules about who could use the elevators in the building.
The memo soon went viral, with thousands of angry users retweeting it in disapproval.
Users were unanimous in condemning the order.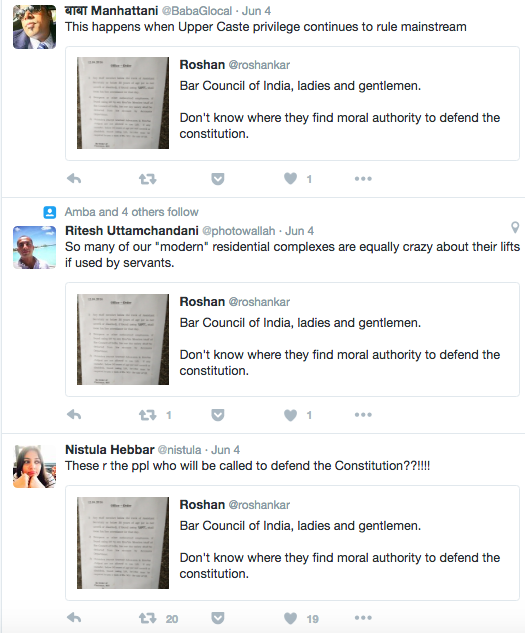 And lots of people pointed out that the problem is deep-rooted in the country.
It should be noted that the Bar Council is hardly the only defaulter here. Most housing societies in India don't allow workers to use elevators meant for residents, asking them to either use separate service elevators or just the stairs.