On June 10, three men approached a woman at her home in Lahore, trying to extort her with videos of her changing her clothes in her bedroom.
She wrote a powerful note about how she was shamed when she chased the men away, and her neighbours started questioning whether she was involved with one of them.
She also uploaded the extortion note that the men had passed to her through her window.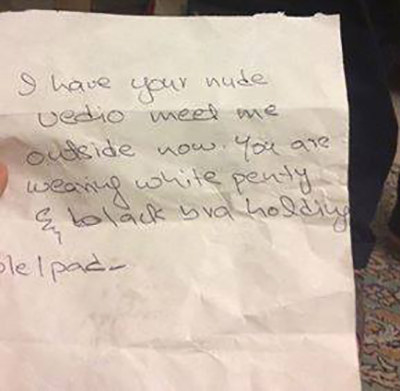 Feminist community Girls At Dhabas uploaded the post to their Facebook page, which was shared over 2,000 times in under a day, in addition to the hundreds of retweets the note got on Twitter.
Women and men from around the subcontinent, including many Indians, have related to and been affected by the author's message.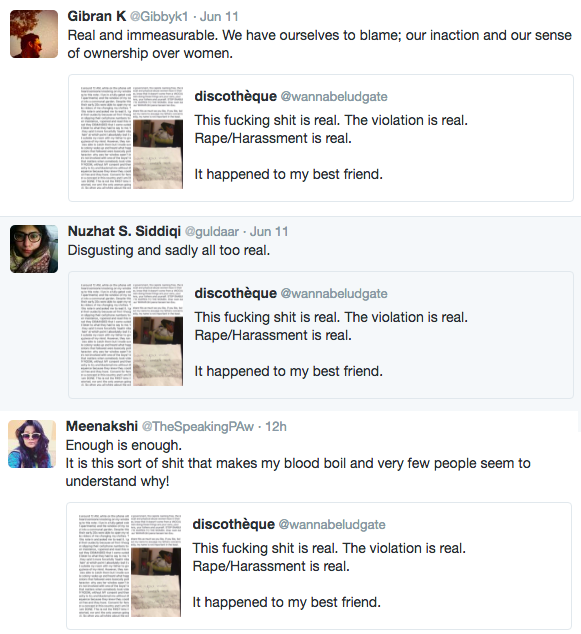 But perhaps the saddest and most shocking thing is how many people have been left unsurprised by the incident.