"The Telegraph" Is Being Called Sexist For Calling Smriti Irani "Aunty-National"
"You are a newspaper & not an advertising copywriter or a Twitter troll. Just give us the news."
The Telegraph's front page for their February 25 edition featured HRD Minister Smriti Irani with the headline "Aunty National", mocking her for a dramatic speech that she gave in Parliament the previous day.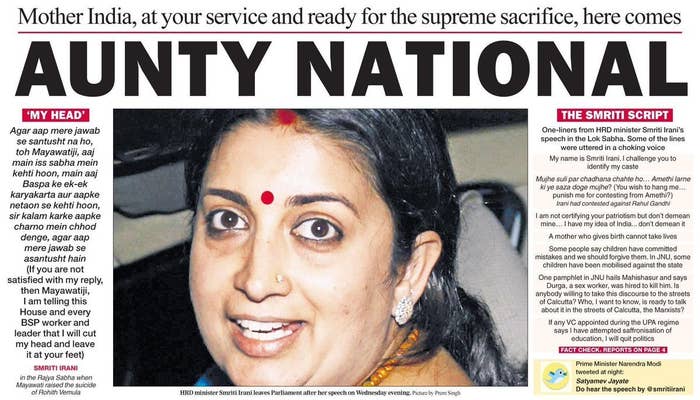 The headline is all anyone on the Indian internet can talk about today.
There are more than a few people who have praised the newspaper for its stance.
However, a lot of people have criticised the headline for being sexist and in poor taste.
Many are even accusing the editors of trying too hard to be catchy.
This isn't the first time that the paper has become a talking point for its headlines, with a lot of praise being given to them in recent weeks.
But the internet is a fickle crowd.