Here's The Powerful Moment When Irom Sharmila Broke Her Fast After 16 Years
The "Iron Lady of Manipur" had been on a hunger strike since 2000 to protest against the Armed Forces Special Powers Act (AFSPA).
On Nov. 2, 2000, Manipuri civil rights activist Irom Sharmila began what would become the world's longest hunger strike, to protest the Armed Forces Special Powers Act (AFSPA).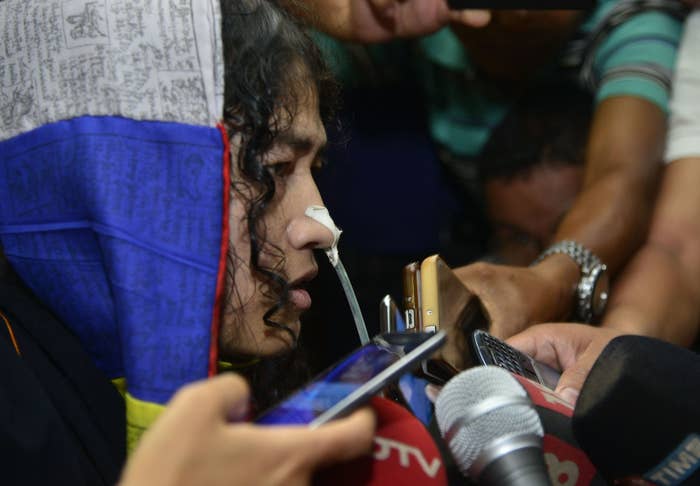 Earlier today, almost 16 years later, Sharmila broke her fast and said she plans to continue her fight against the law by contesting the state assembly elections in 2017.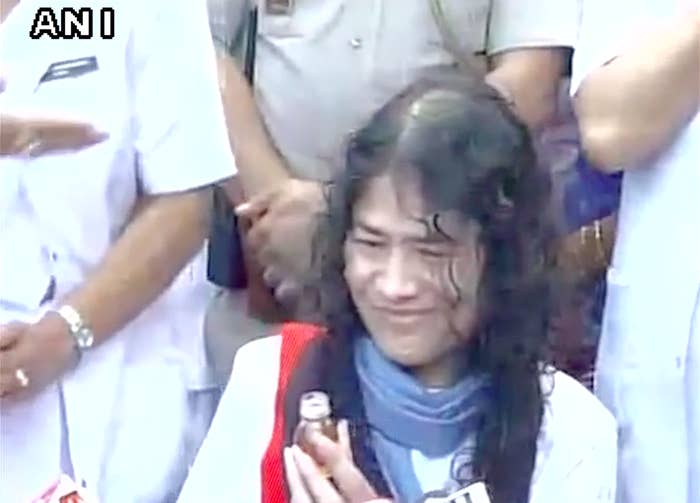 Surrounded by a crowd of well-wishers and reporters, Sharmila broke down immediately after ending her strike with a dab of honey.
"I want to join politics as I've been called the Iron Lady of Manipur andamp; I want to live upto that name," she added. "I am being the real embodiment of revolution, and I want to be the CM of Manipur to help people."
Watch the extremely powerful moment here: