Baba Gurmeet Ram Rahim Singh Insaan plays a top-secret spy in this threequel, and he'll be seen fighting an alien race hell-bent upon his destruction...
And it's every bit as epic as you would expect it to be.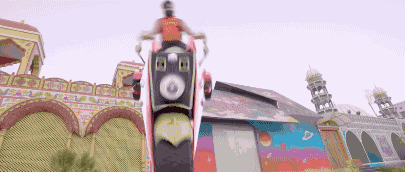 People have, obviously, had a lot of thoughts about the trailer:
But, by far, the best part of the trailer is the closing reel, which credits the Baba with doing pretty much every job in the film.
In fact, Gurmeet Ram Rahim was in charge of no less than THIRTY gigs during production, including "stunt performer" and costume designer.
He's also the choreographer and VFX director.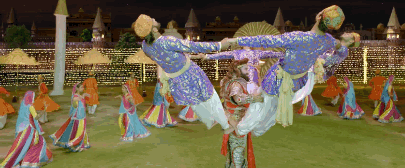 Here's a complete rundown of all his jobs:
1. Actor
2. Director
3. Script writer
4. Singer
5. Choreographer
6. Production designer
7. Special effects
8. Costume designer
9. Dialogue
10. Lyricist
11. Editor
12. Director of photography
13. Sound editor
14. Screenplay
15. Music composer
16. Action designer
17. Art director
18. Background scorer
19. Voiceover artist
20. VFX creative director
21. Sound designer
22. Music director
23. Publicity designer
24. Visual promotion
25. Creative director
26. Casting director
27. DI head
28. Stunt Performer
29. Makeup and hair designer
30. Prop designer
By the way, those designations are excluding the intro which calls him "the most versatile person in the history of world cinema".
But no matter how much people joke about him, the bottom line is that his trailer has more than 1.7 million views in under a day.