On December 3, Prime Minister Narendra Modi visited Chennai to take stock of the damage caused by the worst floods the city has seen in over 100 years.
During his visit, the Press Information Bureau, official media agency of the government of India, tweeted this photo of PM Modi surveying the situation from a helicopter.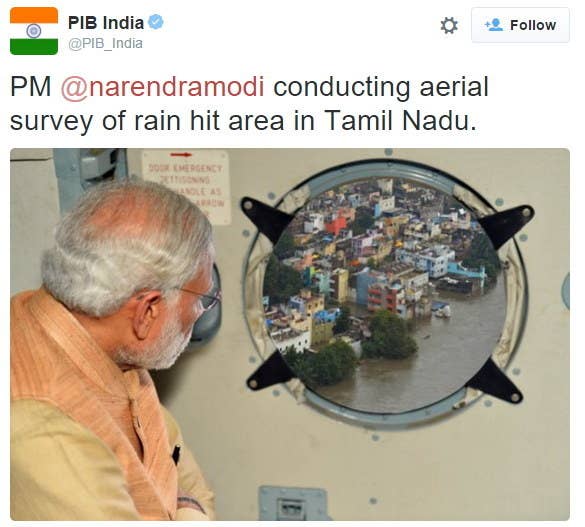 However, the photo wasn't authentic. The landscape shown outside the window had been photoshopped in.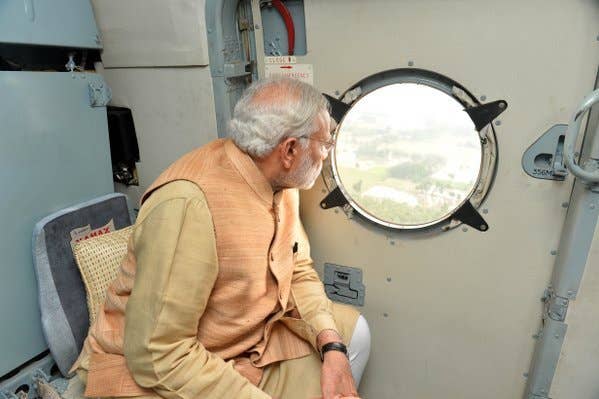 The tweet has since been deleted, but people aren't happy about it.
Follow BuzzFeed India on Facebook.