Indians Have A Lot Of Hilarious Thoughts On Thanos From The "Avengers: Infinity War" Trailer
Didn't see this coming.
In case you missed it (but, like, how?) the Avengers: Infinity War trailer dropped last night, to much fanfare.
While it has a *lot* of things to unpack, the most hype was stolen by the appearance of Thanos, the intergalactic evil that the previous 18 MCU movies have been building up to.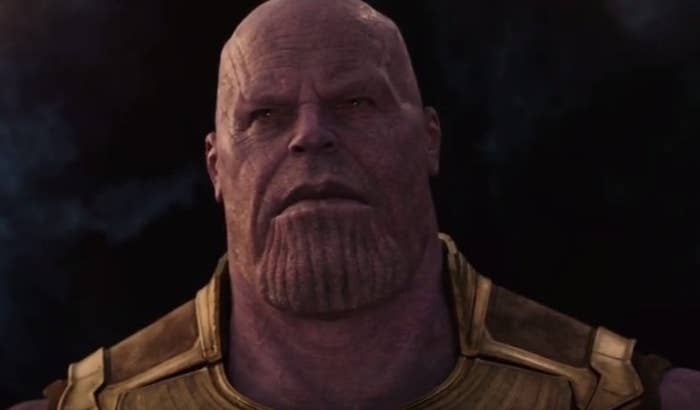 And let's just say that the reception to his look was a bit ~mixed~.
Almost immediately, hundreds of comparisons were made about his resemblance to other people...
(And other things.)
But perhaps the most hilarious comparisons came from us Indians...
Because, let's face it, there's no shortage of hefty bald men in India.
So it's hardly surprising that Twitter was flooded with some extremely hilarious, and very desi, observations.
It wasn't just his face, though. Even his missing helmet was the punchline to many jokes.
It's hard to think of any other Hollywood movie that's inspired such interest in India with just a trailer, honestly.
So if there's one thing to take away from this trend, it's that this film is gonna be one of the biggest movies of 2018 – if not ever – when it releases next summer.