One of Bollywood's biggest weekends is coming up this Diwali, with both Karan Johar's Ae Dil Hai Mushkil and Ajay Devgn's Shivaay set to release on the same day.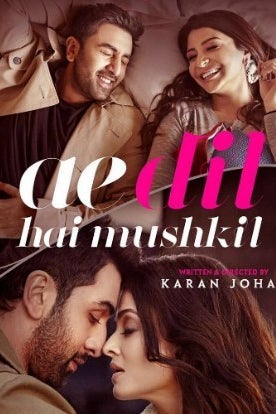 Now while it may pain people to admit, the Indian internet's biggest troll, Kamaal R. Khan, also happens to be one of its most popular film reviewers.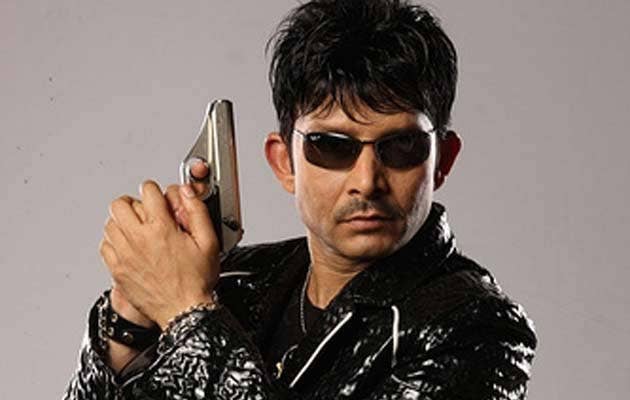 Over the past week or so, KRK has evidently spent a lot of time tweeting about how Shivaay doesn't stand a chance against KJo's more star-studded film.
Well, shit hit the fan last night when Devgn released an audio clip of a phone call between his producer Kumar Mangat and KRK, in which KRK admits to having taken ₹25 lakhs from Johar to take his side in the clash and trash Shivaay.
In the exposé, Mangat himself can be heard offering to pay KRK off to stop his negative tweets about his film, while KRK responds by talking about how Devgn never responds to his texts.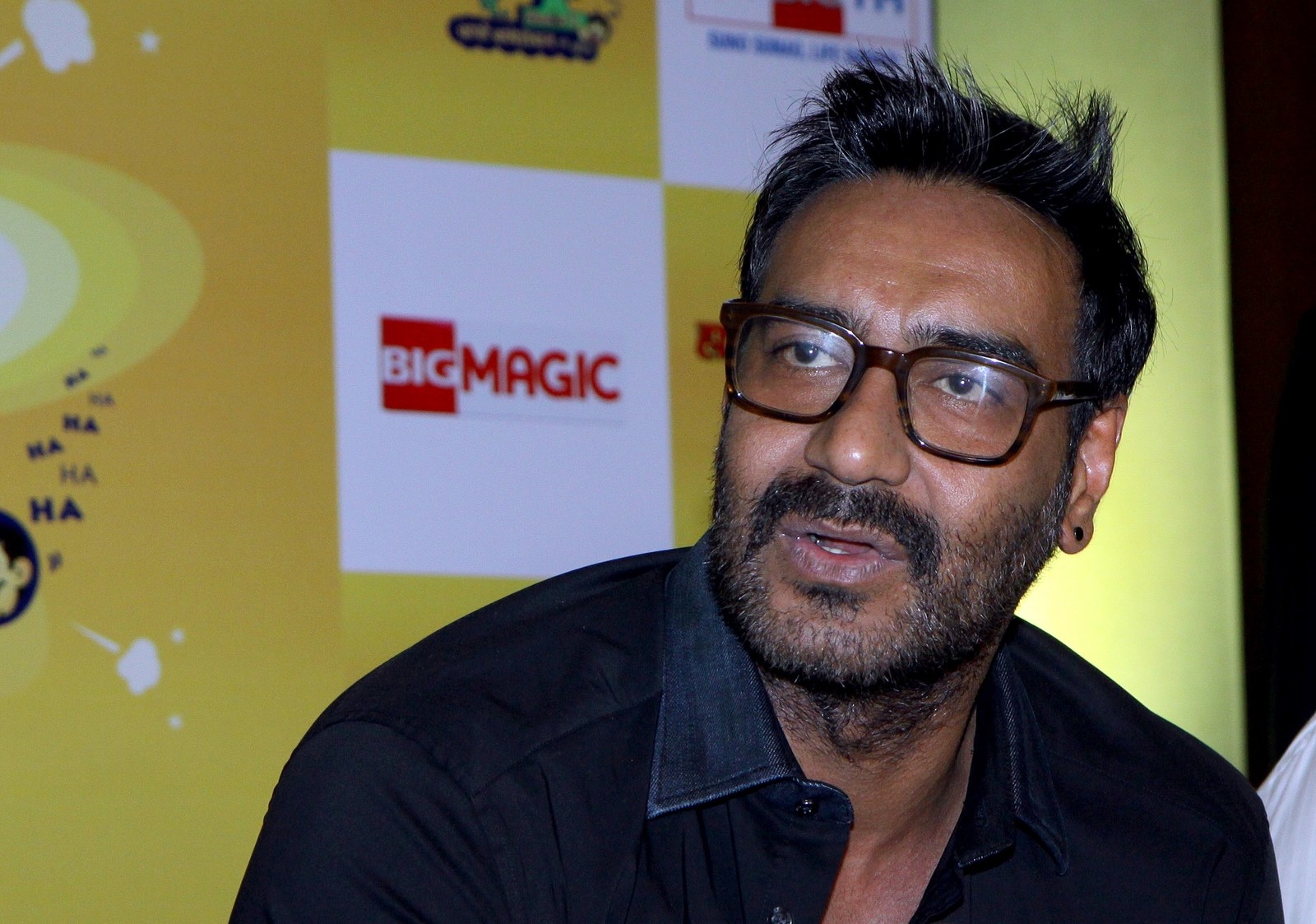 Following the release of the clip, KRK tweeted that he was lying about the bribe on the call just to end the conversation with Mangat.
In fact, he turned the tables by saying that it was the makers of Shivaay who were offering him money to bash Johar's film.
Of course, he also took the opportunity to brag about himself.
In a statement released later, Devgn asked for an official investigation into Johar's involvement in the scandal:
"I have been a part of the Indian film industry for the past 25 years and have been associated with over 100 films. My father was a professional action director and I have an emotional connection with this industry.

It therefore pains me to see that people like Kamaal R Khan are holding the film industry to ransom by spreading negativity about films to extort money from producers.

It is very sad that people from our own industry are supporting such elements and spoiling the ethos of the film industry.

I would strongly demand that this be thoroughly investigated by competent authorities to clarify if Karan Johar was indeed involved in this."
While Johar is yet to respond, one of his best friends (who also happens to be Devgn's wife), Kajol, tweeted that she was shocked by the revelations in the tape.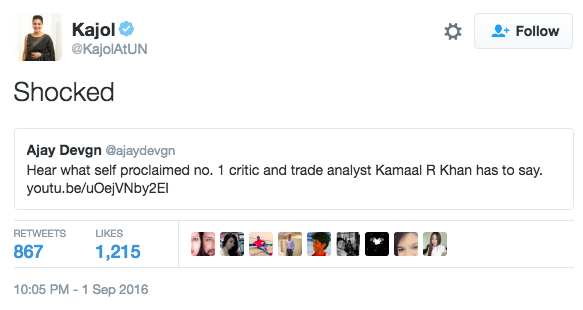 Meanwhile, the paying audience seems to be the only ones making sense right now.