A Jail-Themed Restaurant Is Giving Discounts On Gandhi Jayanti To Help Diners "Feel His Sacrifice"
"So let's feel the heat of jail with tasty meals at Lockup restaurant."
Lockup, a prison-themed restaurant in Gurgaon, recently sent out a press release announcing a special Gandhi Jayanti offer for its diners.
The release announced a "one plus one" discount on Chinese items and biryani on October 2, the day Mahatma Gandhi was born.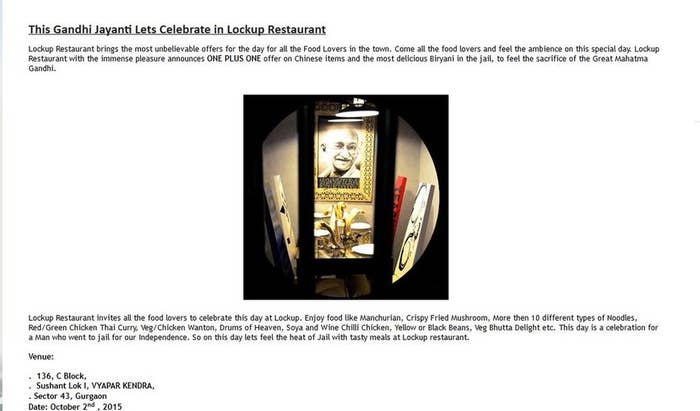 The offer met with some hesitation online.
People pointed out the inappropriateness and irony of the offer being in honour of Mahatma Gandhi.
And a lot of people were just aghast.
Follow BuzzFeed India on Facebook.